Wentworth Park betting tips & value picks – January 26, 2022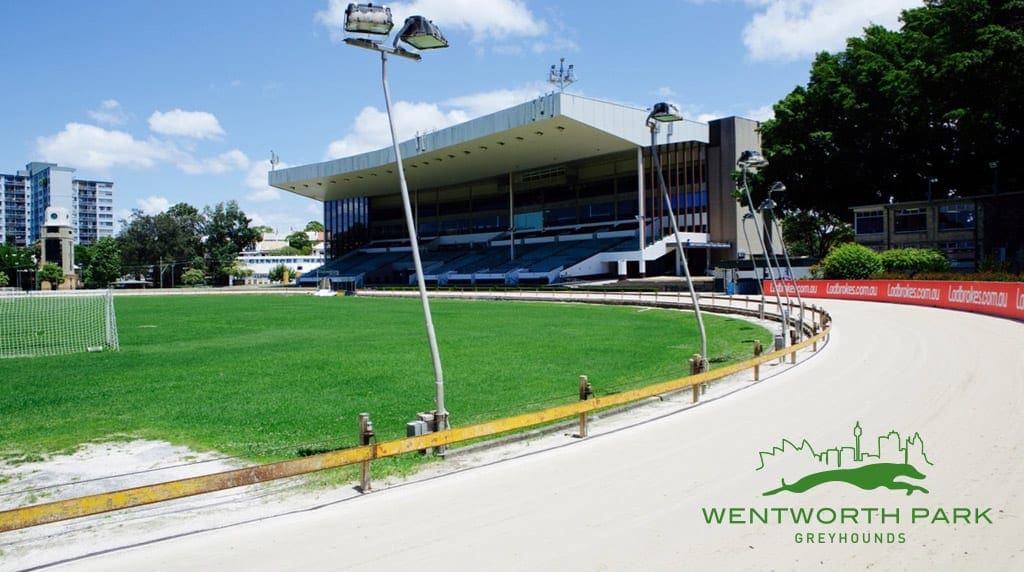 Wentworth Park is set to host 11 races on Australia Day, and ARG has every event on the card covered. Read on to see our top tips and best value bets for the afternoon.
Race 1: NSW GBOTA Welcome Maiden (520m)
Race 1 sees an even bunch of Maidens going around. Exelero has five second-placings from seven starts, including his last three starts. He moves into box 1 for the first time in his career and may just use it well. Jackey Moon is another chasing a change of luck and isn't far away from breaking through, ran into Hope McGraw last start. Brockie's Girl is sure to be well educated and is a definite hope from a tricky draw. Jumbo Cortis and Dancin' Ethics have minor plays.
Selections: 1-7-5-3
Race 2: Ladbroke It! 1-3 Wins 5th Grade (520m)
Hope McGraw was devastating in the maiden final on Saturday night. She's not super strong and is backing up on four days' rest but she is improving, and if she runs those early sections again tonight, she will be a long way in front of these. Improbable drops back from the Derby heats so must be respected and is the obvious danger. Japanese Black had a nice win here last week but will need to lift, and Cawbourne Magic is still learning and must be kept safe. Don't Sue Me is not without a hope but is awkwardly drawn.
Selections: 4-6-3-7
Race 3: Happy Australia Day! 1-3 Wins 5th Grade (520m)
All the chances are drawn together in the middle. Mick Hardman's new acquisition Can't Catch Ivy is bound to be improved from its maiden win. Lady Stomp flew around Nowra before blowing the start here last week; forget that run, she is better than that. Agera flew out and gave nothing else a chance at Richmond on Sunday but doesn't go as well here. Bell Toller will be much improved for his first look here and his Gosford form is good enough to suggest he is a major player from the inside.
Selections: 5-4-1-3
*ODDS CORRECT AT TIME OF PUBLICATION
Race 4: Congratulations Mepunga Ruby Mixed (720m)
A tough staying race is next up. Lucky Dice is having only career start no.4 tonight for Peter Sims and steps up to the 720m for the first time. The kennel know what they are doing and we expect him to be ready and rearing to go in this race tonight. Glittering Magic is another having his first go at 720m; he should find a forward position early and box 1 might be a big help. Dough To Go looks ready to step up to 720 but is awkwardly drawn, Impatient Devil is a minor hope and Same Me You might be great value if it gains a start.
Selections: 3-1-5-7
Race 5: Incapacitated at Stud 4th/5th Grade (520m)
Cartel Master saluted for us on Saturday night, so we are happy to stay with him. It's a tricky draw, but he is racing in great heart at the moment and could very easily have had six wins in a row. The Obvious danger is Pristine Image, who made the Derby final and clocked 29.91 to win his heat. Magic Flame is racing really well at present too and may just hold the fence into the first turn, which would enhance his chances, and Margie Irene for Ruth King has the fastest personal-best time and will be very hard to beat if she runs that.
Selections: 7-5-4-3
Race 6: Congratulations Slingshot Hooks 5th Grade (520m)
NSW GBOTA trainer of the year Andrew Bell collars up four runners in this race, and Reena's Rosie looks his best chance. She loves the inside and, while only a moderate beginner, is a hard railer and strong finisher and may get a sit going through the first bend. Of his others, Winkler needs to improve as does Invictus Ethan, who had his first start for the kennel last week, and Hunter Keeper is a good beginner which could cause a headache for Spring Brigade but would need to lead to win. Spring Brigade is the class dog dropping back from the Derby heats and if he can miss Hunter Keeping early may race away with this race. The outside two of Twisted Cuddles and Little Prayer might get good room early when the no.6 heads left, so they could be good value bets.
Selections: 5-1-8-6
Race 7: Congratulations Idolize 5th Grade (520m)
Horchetta had been flying around Nowra recently and came to town for his first go in the Derby heats when it was a valiant second to Pristine Image. He is sure to be improved and is the dog to beat. Boab began well and was game in defeat here last week; the shift to the red box will enhance his chances immensely and he could pinch this at box rise. Charlie's Jar has come up from Victoria; he is four from four from the outside box and must be included. Simple Shearer can show pace and Zappa is having his first go here, with both looming as minor hopes.
Selection: 4-1-8-7
Race 8: Congratulations Jungle Deuce 3rd/4th Grade (520m)
Fresh from a third in the Futurity final, Coco Model gets box 1 again tonight and if she begins like she usually does will give them something to chase. Sally's Reward must be the danger; she flew around Dapto last week in best-of-night time and will get lots of room to move down the middle of the track. Sunrise Dancer can begin and cause problems and Amarillo is a minor hope.
Selections: 1-8-3-4
| | | |
| --- | --- | --- |
| GREYHOUND | BET TYPE | SPORTSBET ODDS* |
| Coco Model | Win | Best odds @ Sportsbet |
*ODDS CORRECT AT TIME OF PUBLICATION
Race 9: Incapacitated at Stud 1-3 Wins 5th Grade (520m)
Star Fruits is not that badly drawn in box 5 tonight; he has moderate beginners either side and may be able to come down the middle of the track unhampered and scoot away with the prize. He is in the strong Chappellow kennel, which is a bonus. Russian Inn, a new addition to the strong Bell kennel, also showed his worth last week and is well drawn again tonight as he looks to make it two in a row. Cawbourne Helm comes to town with some good Riverina form and Sort of Sweet may be the improver.
Selections: 5-2-8-3
Race 10: Congratulations Zipping Kyrgios 1-3 Wins 5th Grade (520m)
Little Bit Sleek for Peter Sims has been in great form since falling here in November and has come back better than ever. She pinged the lids and went 30-dead last week and is definitely the dog to beat in this. Blackjackist is the obvious danger; Frances Goodwin has this boy flying, although he is not a noted fast beginner and may have to sit on the favourite and try to wear him down. Half A Blonde has a hope, as does Miss Ambition having its first start for new trainer Andrew Bell after a five-month break – maybe some value?
Selections: 4-6-8-2
Race 11: Live and Free at thedogs.com.au 1-3 Wins 5th Grade (520m)
Tiger Jack will probably start one of the shortest prices of the night in the last race. Forget he went around last time in the pouring rain and was dragged out of the race at the first turn. Drawn closer to the fence tonight, expect him to lead or be very handy and run somewhere near his personal best, which will be too good for these. Miss Expeditious might be the danger as she has early pace and can drift up the track at times, and she does have a win over Hope McGraw. From The Area having his first go at Wenty stormed home to win a Richmond 400m race on Sunday and has claims, while Speedy Gonzales has a minor shot from the outside box.
Selections: 3-4-2-8
See more greyhound racing tips