Wentworth Park greyhound racing tips – Saturday, March 5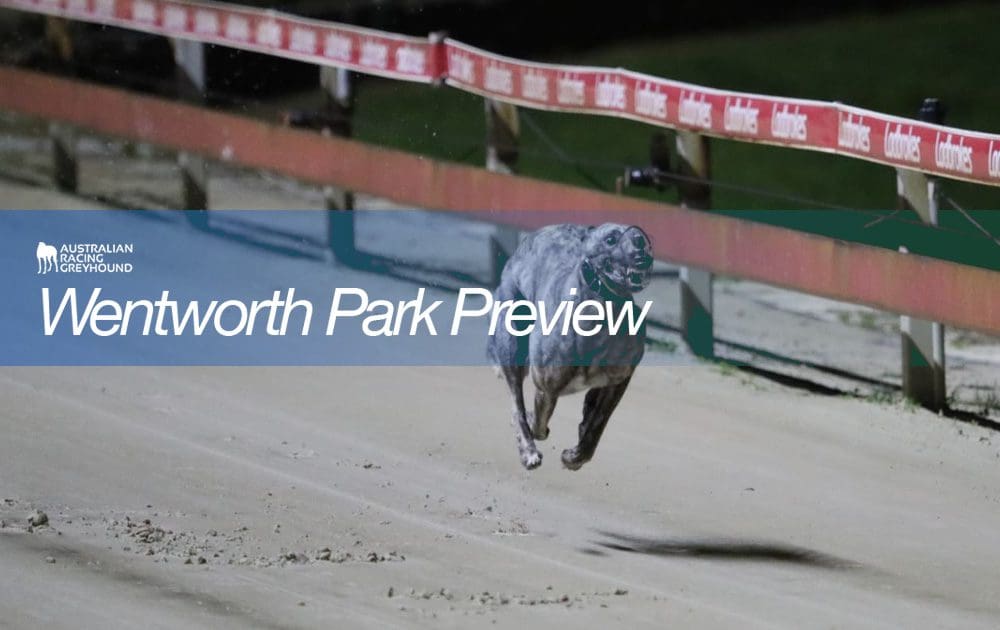 The racing is heating up with 10 races at Wentworth Park on Saturday night. Hopefully the weather breaks in Sydney and we can get some racing after Wednesday's meeting was abandoned. There are plenty of quality dogs going around this weekend and plenty of winners to be found.
---
Race 1: NSW GBOTA Welcome 5th Grade (520m)
A very open race to start the night and Mr Beethoven may well appreciate the big class drop back to a 5th grade tonight after running in Free For All's and top grade events but is 0/6 here which is the big worry but with luck might open his Wenty account. Murray's Way is either boom or bust when she gets it right she pings and leads for fun and runs handy times. When she doesn't well look at her last 2 runs but she is always a danger in these sorts of races. Devil Dodger hasn't been seen for a while since winning here in good style in December is a reliable beginner who leads if it can cross the red. Rebecca Gay is racing really well albeit in masters company and is not the roughest and Moon Line while not well drawn is always a hope and Ditto for Ritza Skylar
Selections: 2-3-6-7
---
Race 2: Ladbroke It! 5th Grade (520m)
Taw General was good in a very tough race last week and while he doesn't win out of turn here (1 from 17) has a sub 30 personal best and handles wides draws and might be value. Key Bob has shown good pace and should be suited in box 1 went to Temora for the cup so connections obviously have a good opinion of him. Uno Herrera led all the way 2 back in good time but will need to make no mistakes from thus draw with pace underneath. Kiwi Fantasy has had no luck recently and is better than we have seen but is getting expensive to follow, am happy to give him one more chance and Scotty is genuine and will win one of these soon just don't think it will be tonight.
Selections: 8-1-4-7
---
Race 3: Friday Night Racing March 11 5th Grade (520m)
She's Savage has bounced back superbly in recent runs she is a reliable beginner who might just have the pace to cross early and if she does she should go on to win this. Space Girl has been good at the Gardens and has shown pace in her races and she will need to show that pace tonight or may get buried back on the fence. Fascinate Mel has improved with every run on the track and almost pinched one last week. Another with pace and Go Forward Polly is strong and if there is any problems with the pace brigade may get a dream trail and is definitely an each way hope.
Selections: 4-3-7-1
---
Race 4: Lgee 2011 Radley Bale 4th/5th Grade (520m)
Hudson Road was really starting to hit his strides when he went amiss here in December. In a very smart kennel and I expect him to be ready for this fresh. Redeem Our Cash has been good in good company of late and has the pace to be handy or better in this race. Supersound has good form from inside boxes and might get a nice run through the first turn and is definitely a big threat especially with a 29.7 P.B. Gulgong Flyer is probably better drawn out here and is a minor hope and if Artic Kingdom can find his best form again would be in this.
Selections: 4-2-1-7
---
Race 5: Lgee 2012 Don't Knocka Him 5th Grade (520m)
Skedaddle Jamie has enough pace to lead this race. She is dropping in grade and has been racing well here without winning. Her P.B would win this and am willing to give her that chance tonight. Below Zero has shown pace and if she can time the start and begin she just might be the one to chase. Towering Star may be improved for having her first look here a couple of runs back and has 2 placings from 2 starts drawn the inside. Redeem a Prize is the best of the rest in what is a very open race.
Selections: 4-3-1-2
---
Race 6: Ladbrokes Easy Form Masters M1/M2/M3 (520m)
Time for the masters to take centre stage and what a race it looks on paper. The Champ is back and this Goliath of Glebe is perfectly drawn out in box 8 and will be looking to whoosh down the middle and race away with win number 38 here at H.Q but Sunburnt Highway may not get it all his own way tonight. Prim And Proper has been showing very good pace in her recent starts and will be looking to hold the champ out early and get away in front. Bobby The Brute was extremely good putting away Prim and Proper last week in good time. He is very strong and if he can miss the champ early and trail them into the back straight may be too strong for them in this. Nathan Goodwin collars up 3 in this and Angry Blizzard may be the best of them with 8 placings from 10 inside draws… I just can't tip against the champ.
Selections: 8-7-3-1
---
Race 7: wentworthpark.com.au Free For All (520m)
What a belter of a Free For All we have tonight, Wow is everyone's favourite dog at the moment and just gives 100% every time he goes around he will be handy if not in front early and as always will be very hard to beat. Having said that I am tipping the megastar winner Ritza Donna who gave both Ties that Bind and Wow a start and a beating last week. She is desperate for the fence and has the perfect draw and though not a noted quick beginner will track Wow early and we know Wow does like to use the track and I think Donna will get the gun run again and again storm past them late. Ties That Bind has done nothing at all wrong recently and will likely lead again and while the likelihood of a wet track won't help her, but if something happens and she can pinch a 4 or 5 length break in front may just hang on. Fernando Hunter is super strong and just needs a clean crack at them and Suzie's Face is very nippy early and has the pace to lead but this is another class to what she has seen recently but not without a punchers chance.
Selection: 1-2-7-6
---
Race 8: Lgee 2013 Gregorieva Bale 5th Grade (520m)
Fantastic Luna was sent out short in only her second career start and on resuming here last week and began ok but crowded soon after the start and flattened at the first turn. She will have improved immensely from that run and is better drawn tonight with a moderate beginner under her and will get the room she needs early to show her real form. Tarawi Sophie showed what she is capable of winning her maiden her off this draw last week in good time and if she can break the hoodoo can figure in this. Roaring Rosa is another that found trouble early in Fantastic Lunas race last week and kept chasing all the way to the line. She usually is a decent beginner who is not that badly drawn out in the 7. Vera chases hard and if she gets a few breaks isn't without a rough chance
Selections: 2-7-8-3
---
Race 9: Lgee 2014 Tonk 5th Grade (520m)
Sally's Reward missed the kick which is not like her last start here. I am willing to risk she won't do that twice and if she does get the start right will be the one leading them a merry dance. Having said that there is good pace in this race and Hyperventilate showed that he is more than capable running nice early sections on a wet track last week. Cowgirl Ethics has been a model of consistency finishing no worse than 2nd in her last 6 starts and again has enough pace that she can lead and give them something to catch. Crocodile Vella is always a hope especially is he gets a bit of luck and My Mate Holden did everything right 2 starts back but would need to lift to lead this field.
Selections: 3-6-7-4
---
Race 10: Ladbrokes Golden Easter Egg Prelude 7 4th/5th Grade (520m)
A very open race to finish the night and a tough one for the get out stakes. Ziggy Star is in a kennel that thrives at this time of year and she tried so hard last week and still broke 30 secs. I think with an ounce of luck seeing that she is not the best beginner going around she can pinch this race. Romantic Storm has been costly for us lately but has drawn his perfect box and will be hunting for runs along the fence and is a big danger. Four Five got the dream split to race away with one here last week and will be looking for more of that luck but the small field suits and he is strong. Opinions is a capable chaser with a sneaky fast PB and Vamos Penny has been mixing distance of late and would be a minor chance
Selections: 4-1-7-2
---