Wentworth Park greyhound tips & preview | Saturday, 14/1/23
It's a super spectacular Saturday night of greyhound action at Wentworth Park this week with 5 heats of the group one Paws of Thunder and 2 heats of the group two Stayers Plate. Both races have been run under different names throughout their history but one thing will always remain the same, the winners are always extremely classy animals bound to go on to big things. Who could forget last year's Paws of Thunder final's thrilling finish where Jungle Deuce snuck up along the fence to defeat Wow in the shadows of the post. The Summer Plate meanwhile was an all Victorian affair with Jeff Britton quinellaing the race with Mepunga Ruby leading all the way to defeat kennelmate Hank The Hustler. More magic will be made over the next two Saturday nights here at Wenty and hopefully we can find you a few winners along the way.
Wentworth Park's Best Bet – #8 Cawbourne Magic (Race 3)
Hopefully you followed this bloke last week and collected on the best odds you will see about him for some time. He took his time but eventually reeled them in and was impressive again and that was over the unsuitable 520m. Back to his pet distance the 720m in the first heat of the Summer Plate and he looks completely unbeatable. He is without question the best stayer in the land at present and has ten wins from his last eleven starts and the only defeat was to Stagger Out Lee in the final of the group one Bold Trease at Sandown when he was hammered early and picked himself up and charged home. Not sure that anyone will offer you the $2.50 that you could have got last week about him, but he is an anchor for all of multis and all ups and will be winning again.
Danger: Unless something untoward happens to Cawbourne Magic there isn't one but the Victorians have an impressive record in this race and maybe of a very suitable inside draw First Picked from the Britton camp might be able to cause the boilover at odds
Best Bet
Race 3 –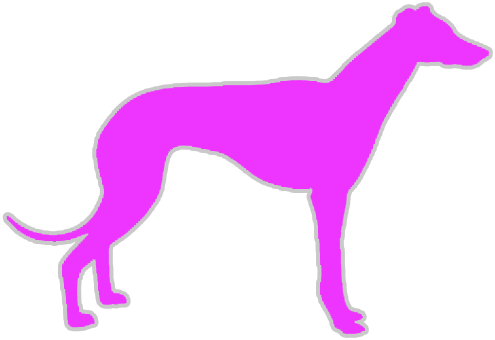 Cawbourne Magic (8)
Form: 211111 | Career: 42: 19-10-6 | Trainer: Jodie Lord
Wentworth Park's Next Best – #1 Amron Boy (Race 5)
From the best stayer in the land, we select arguably the best sprinter in the land, Amron Boy. Brooke Ennis has this boy flying and he has been in every big race down south recently and has been in the quinella every time only having his colours lowered by Wow She's Fast in a couple of big group races down there. His run in the million dollar Phoenix was one that had to be seen to be believed and that was against the best in this country and he only missed by a neck. He is six wins and a second from his seven attempts from box one and he will get some help when Yuko Girl heads away from the fence. Forget his only run here as he was drawn on the wrong side of the track and he got a bit lost, plus he is in career best form right now nearly breaking the magical 29sec mark at Sandown last start which is rarefied air. Again not sure he will be much of a price but maybe if you combine the two best bets you might be able to make it into a nice return.
Danger: The danger is if Yuko Girl can cross him early and make him want to get off the track. This will make them both sitting duck for the stronger dogs like Zipping Kyrgios and Ibrox Wildfire but Amron Boy is expected to be far too good in this heat.
Next Best
Race 5 –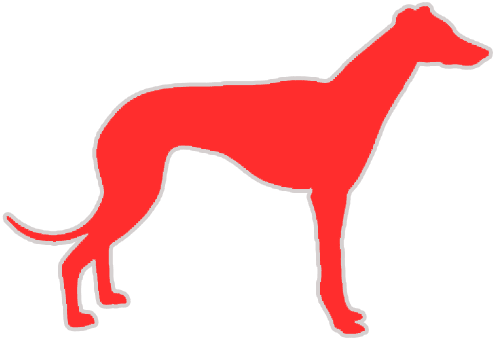 Amron Boy (1)
Form: 221121 | Career: 34: 14-9-1 | Trainer: Brooke Ennis
Best Value At Wentworth Park – #1 Zipping Lennox (Race 2)
This boy had just started to find his feet for Jason Mackay before he was forced to take an extended injury brake of what turned out to be nine months. Now Marty Hallinan has taken him over and his first trial back at Dubbo was very good considering he is not a short course dog and that should be the perfect lead in to this. It will all come down to his box manners, on his night if he gets away with the field he will be the strongest dog in the race by any stretch of the imagination and should win but he has a tendency to miss the kick badly and throw away his chances with it. But other than the speedy Sally's Reward there is not that much early pace and if Lennox is still fresh he may well get out nicely and sit in behind Sally and run her down at what are very juicy early odds. But get on quick because if he is ready to fire that price will not last long.
Best Value
Race 2 –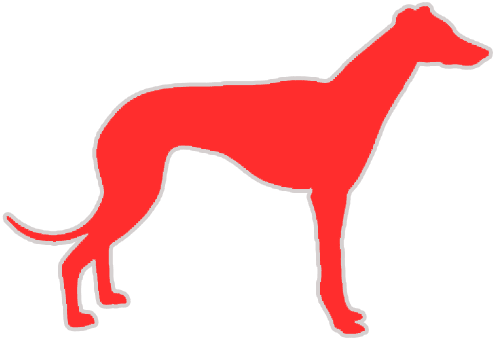 Zipping Lennox (1)
Form: 451231 | Career: 23: 9-3-3 | Trainer: Martin Hallinan
Best Roughies – #1 Another Bella / #4 Fat Boy's Charm (Race 9)
Now we don't usually do this here at Australian Racing Greyhound but She's A Pearl the champion that she is, will be extremely short in this race and she is a definite chance to get rolled in this race. She hasn't been beginning like she can and certainly hasn't been the same champion that she was twelve months ago. Still class might carry her across the line in this. However the race maps as though both Another Bella and Coco Model can definitely pressure her early and maybe even cross and lead her and cause some drama for the champ. So the suggestion is to have a small wager on both Another Bella to hold the fence and lead which is the place to be at Wenty and the big strong dog in the race Fat Boys Charm (who will be sweating on a fraction of trouble early) who will find the fence early and be powering home to get the choccies and cause the boilover. Both dogs were northwards of $20 when the markets opened and are extremely good roughies with a genuine chance in the race.
Best Roughies
Race 9 –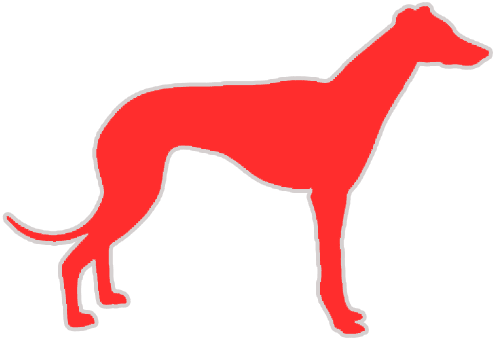 Another Bella (1)
Form: 541181 | Career: 55: 13-6-7 | Trainer: Vincent Spiteri
Best Roughies
Race 9 –
Fat Boy's Charm (4)
Form: 165266 | Career: 55: 9-17-7 | Trainer: Mark Davidson
Wentworth Park quaddie tips for January 14, 2023
Investment: $32 for 100%
Similar Greyhound Racing News