Wentworth Park greyhound tips & quaddie | MDC Final Night 2022
Well, Million Dollar Saturday night has finally arrived at Wentworth Park. A star-studded 10-race program will culminate in the third running for 2022 of the Million Dollar Chase, and another legend of greyhound racing will be created.
Will it be the maestro Peter Lagogiane taking home MDC number three, or will the weight of numbers swing the result in favour of the Finns? We will all find out at about 10:30pm and about 29.5 seconds.
Elsewhere, the Young Star Classic Final, the time-honoured Sydney Cup Final, the MDC Masters Final and the MDC Maiden Final all need to be decided on one of the best nights of greyhound racing imaginable. Good luck with your investments.
BEST BET: Super Estrella (Race 8)
Well how do you not tip this flying machine? She has met every challenge and absolutely destroyed them. She draws perfectly in box one and will lead this race all the way and in doing so will etch her name as one of the greatest stayers we have ever seen. Dave Smith finally got his first group one winner with this wonderful little staying bitch in the National Distance series run here recently and she smashed the track record in her only run since and it is a record that will stand until the closure of this grand old racetrack. The thing about this daughter of Fernando Bale and Esparza is that she runs fantastic sections in every section and there is no let up at all. She can run the same first sections as the 290m sprinters and was only .07 sec outside the 290m race record on the night she broke the 720m record and then pretty much maintained that speed for the Full 720m. She will be the hot favourite and deserves to be…So sit back and make sure you cheer nice and loud for Super dog Estrella
Danger: If there is one, it would be the Victorian Moraine Suzie, who won a heat of the Topcat staying event in Melbourne before being scratched from the final.
Best Bet
Race 8 –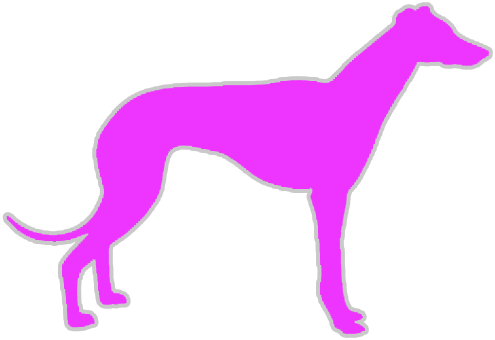 Super Estrella (1)
Form: 211111 | Career: 68: 31-16-12 | Trainer: David Smith
NEXT BEST: Red Hot Frankie (Race 2)
This little red brindle daughter of Feral Franky and Little Nangar may only be small but boy can she fly. She was three for three in good times here until she ran into Zipping Orlando last week and was extremely gallant in defeat. She is first reserve for the final and will be a great each way bet if she gets a start in that but here she has no Zipping Orlando to ruin her party and while box six is a definite worry she has the pace and class to overcome the awkward draw and race away with the cool ten grand first prize. Her kennelmate Palawa King may be her greatest ally as he is a slow beginner and drawn immediately under her which may give her ample room to move early and run some cover for her. It would not surprise if she clocks a new personal best in winning this event and regains her mantle as the Red Hot hound again.
Danger: Pick a Lord dog. There are three of them and they will all be a decent hope, but maybe it will be Tania Keeping from the Finn kennel who can show pace early and cause Frankie a few early dramas.
Next Best
Race 2 –
Red Hot Frankie (6)
Form: 011112 | Career: 10: 6-2-0 | Trainer: Raymond Smith
BEST EACH WAY: Zara's Ivan (Race 9)
This boy rarely ever runs a bad race but in saying that his winning strike rate here is ordinary none form nine with six placing saying it all but Ivan might just get the gun run in this race. Mortified and Orchestrate will both want to use a little bit of the track and if Ivan can slide along the fence right on their tail, he just might find the runs he need to finally open his Wenty Park account. The strong Dailly camp will want to take something home to Victoria with them after a disappointing campaign and the $25 thousand dollars for this consolation might be consolation enough. He will need to be at his best but at double figure odds in the early markets is definitely an easy choice for best each way bet.
Best Each Way
Race 9 –
Zara's Ivan (4)
Form: 148322 | Career: 41: 12-6-6 | Trainer: Thomas Dailly
BEST ROUGHIE: He's On Fire (Race 10)
There has been no faster dog to the winning post the first time in this whole series than this fellow and we know how important leading in a big final is especially when the final in question is race ten on the program and some dogs may have left some energy in the kennelling block. With McInerney under him and Kyrgios outside him, he will get every opportunity to lead the biggest race in the country. What happens after that may well be the Million Dollar question literally…If he can steal a lead and get a bit of luck behind him, he may pinch a winning lead. Don't forget this boy has only had two 500m starts since his straight track campaign and so will be right at peak fitness and may well improve again on the time he ran in the semi-final and if he improves again will give you an enormous sight for your money at $20 plus in the early markets.
Best Roughie
Race 10 –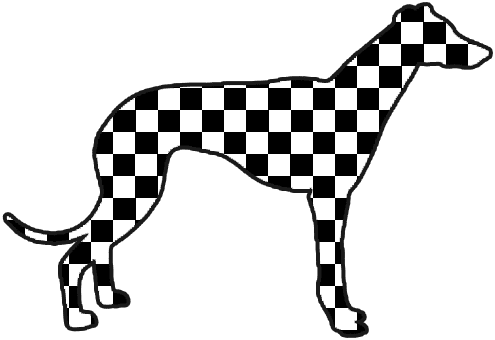 He's On Fire (2)
Form: 111321 | Career: 43: 21-9-4 | Trainer: Allan Manwaring
Wentworth Park quaddie tips for MDC Final Night 2022
Investment: $30 for 100%
Similar Greyhound Racing News