Wentworth Park greyhound tips & top value bets – 2/2/22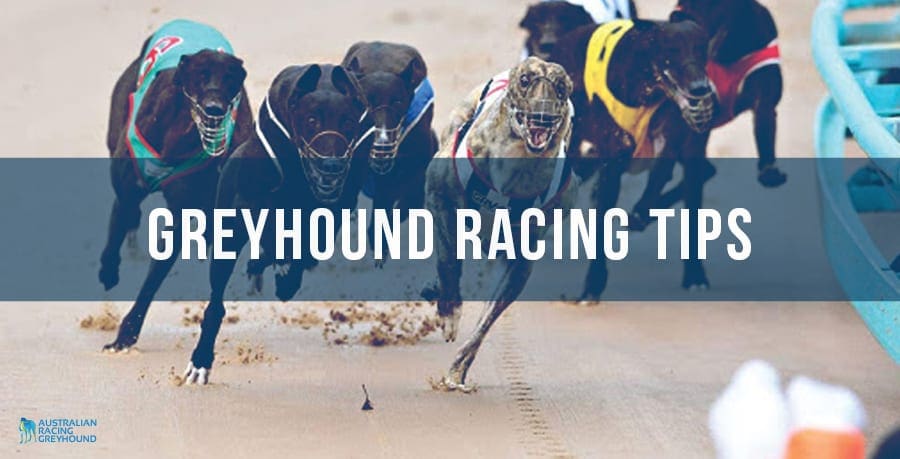 Wentworth Park will host an exciting 11-race card this Wednesday, and ARG's top greyhound tipster has picked out his best bets and value picks for the night. Best of luck with all of your investments on Richie Benaud Day (2/2/22).
Race 1: NSW GBOTA Welcome Maiden (520m)
A six-dog maiden starts the card, and it should be a straight shootout between the Gatt/Hallinan pair Zipping Princess and Zipping Tracker. Both are impeccably bred, in astute hands and have a vacant box underneath them. Watch the markets closely. Papps and Fay Mercury have minor claims.
Selections: 4-7-1-2
Race 2: Ladbroke It! 5th Grade (520m)
Fascinating Mel has some very good northern form to bring to town, but just how will she handle box one at Headquarters? It has brought some good dogs undone. You know what you will get with Hunter Keeping: early pace and an honest performance. He just finds it hard to win around here. All Nose's win here last week was impressive coming from last and getting them in reasonable time. He is better boxed out here and is a genuine threat. Rocker Flyer lost no admirers with a gutsy win here last week.
Selections: 7-1-5-4
Race 3: Congratulations Liz 5th Grade (720m)
This looks like a race in two. Catch Me Nero, who is usually slow early, has had some strong wins at Bulli and Richmond and steps up to 720m for the first time. He races like this distance is ideal and will be very hard to beat with a clear crack at them. At career start number four, Lucky Dice stepped up to 720m and led and ran them ragged in 42.77 here last week. It is worth noting an important change of kennel since his last start, going from the strong Peter Sims kennel to the equally strong Jodie Lord kennel. This bloke looks to have a future. Manipulate was only having his first go over the longs and may improve, and Winkler looks like a dog 720m would suit, but this is tough first go over the distance.
Selections: 7-2-3-6
Race 4: Good Luck Claire 1-3 Wins Heat 1 5th Grade (520m)
Forever Thankful might be just that after finally drawing box one for the first time in her 10th start. That dog was in blistering form before taking on the Group 1 Futurity, has had a freshen up and should be ready to fly in this. Goes quick early and might be hard to catch. Clay Made is from a very good litter and is the definite danger; he was sent out short last time and disappointed, but he is better than that. Sweptail has run a quick personal best around here and was Best of Night at Nowra last week. If he begins and runs up to his PB, he may lead them a merry dance. Japanese Black is on the improve but might not be up to this, although Saturday night was easily his best run to date.
Selections: 1-2-3-5
Race 5: Ladbrokes Same Race Multi 1-3 Wins Heat 2 5th Grade (520m)
Improbable draws the inside for the first time in 12 months. The last time she had it, she was run down by a little dog called Jungle Deuce. Her form is consistent and she deserves a change of luck, and if she can begin and hold the rails, she may add to her tally. Too Sassy beat Hope McGraw in a maiden here and then flew around The Gardens at her latest. She may need some room, so box three might suit. If she gets the start right, she will be right in this. Start Packing brings good Dapto form to HQ and will need to show her exceptional early toe if she wants to put a gap on these and then hold on. Cawbourne Magic and From The Area were both a touch disappointing last week; both have minor claims if the speed dogs burn up early, so they might be worth giving a second chance if you follow them.
Selections: 1-4-7-6
Race 6: Evans & Son Jewellers 1-3 Wins Heat 3 5th Grade (520m)
Kitty Keen = Pretty Keen. She was brought to town for the Futurity following back-to-back Best of Night performances at Maitland. She is in astute hands and was far from disgraced, running third in her heat. She gets a pretty reasonable race in which to open her Wenty Park account. Another Debacle tried hard here last week and should have admirers on that run. Te Hiko pretty much fell out of the gates last week from box one; forget he ever went around. Roman Knight looks well boxed out wide and may be good for a place. Tina Went Wrong is a moderate beginner and not particularly well placed in box one, but if they jam at the first turn and give her a crack at them, it could be costly for the field.
Selections: 3-1-5-4
Race 7: Ladbrokes Cash In 4th/5th Grade (520m)
A nice little race, this one. No surprise for guessing we are sticking with Cartel Master, who did nothing wrong last week and only got run down late by Fernando Hunter. They broke 30 seconds and a repeat may see Cartel steal this race too. Murray's Way could not have been more impressive on Saturday night, beginning like a shot out of a gun and running a very handy 29.93. His box manners have hurt him in the past, but has he fixed them? We shall see. Harrison Keeping is a good beginner who loves to head left to the fence, so the inside three will need to be on their game. He beat Cartel Master when they last met. Spring Meteor will need to show his pace from the inside or risk being swallowed up, but it looks like the inside brigade between them will battle this one out.
Selection: 2-1-3-4
Race 8: #getyourgreyhoundon Free For All (520m)
Aston Barak is a genuine top-grader and looks too good for these. He had a very slick return to Maitland over the 575m, destroying a good field, and looks like he might get all the breaks here even though he is awkwardly drawn. Zipping Sapporo won the 2021 Futurity here and boasts an impressive record and PB at the track, but she is not the best of beginners and might not be in top form right now. Wicked Flash was in the Paws Of Thunder here a couple of weeks back and won his heat in impressive fashion. He is another who is not the most brilliant beginner but musters quickly and could be the danger. Suzie's Face was scratched recently but if fit should just about lead these, although she will need some luck and maybe a mix up as there will be some strong dogs hunting her down late.
Selections: 6-2-3-7
Race 9: Gee Preludes Start Feb 19 5th Grade (520m)
She's Savage and Horchata will match motors early. She's Savage has had a bit of a freshen up since her Futurity effort, and a repeat of her heat run when a valiant second to Ritza Donna might be enough. Horchata broke the Nowra 365m record by 0.14 seconds on December 20, and that was a mind blowing run. If he shows that pace, he leads this for an awful long way. Reena's Rosie might just get the sit on these two speedsters. Not sure if she is in their class just yet, but she is strong enough with a clean shot. Boab is not hopeless and also gets a nice draw, so she could possie up early and threaten. Winlock Brad brings some nice provincial form to town, but this is a big ask.
Selections: 6-2-5-3
Race 10: wentworthpark.com.au 1-3 Wins Heat 4 5th Grade (520m)
Winners Win, who is in the very strong Darryl Thomas kennel (and part-owned by jockey Brenton Avdulla), had his first start at Maitland on December 6 and gave the other maidens a chasing lesson in Best of Night time. Has been off the scene for a little while, but you can bet Thomas will have him cherry ripe for tonight. He was only moderately away at Maitland, but gee, he mustered pace quickly when he hit the ground. What About That is another youngster in astute hands and is the definite threat. He comes into this off the back of consecutive Best of Day times in the heat and final of a Goulburn maiden series, so he and Winners Win look to have this race between them. Tarawi Peppa did nothing wrong when sent out at $50 on Saturday and leading all the way, but this is harder. Be Blessed is quick early but 520m tests her, and My Apologies may get a nice run from box eight.
Selections: 5-6-2-8
Race 11: ladbrokes.com.au 1-3 Wins Heat 5 5th Grade (520m)
We have to be loyal and stick with Tiger Jack. He was superb for us Saturday night (at a nice price), beginning well enough and then taking control to post a flying 29.62 BON performance. This race is a little trickier for him, but he is a class unit you will hear more of. Can't Catch Ivy was desperately unlucky here last week when trying to force a run to go to the lead and being dragged down. Box one will definitely help, but she still needs to improve the PB. Spring Gonzales was much better than the run looks on paper; he blew the start, was forced wide and did a nice job. He is a minor hope. Hardman Cortis has run two Best of Day times in his two wins from box two, so he also has a minor hope and could cause the favourite some trouble early. Springview Sugar brings some hot Bathurst form to town, and although there a questions about whether that will stand up in this race, she is a place hope.
Selections: 3-1-4-8