Wentworth Park preview, best bets & quaddie tips | May 17, 2023
With a plethora of great greyhound action around the country at the moment, Wednesday night at Wentworth Park is a little on the depleted side. Dubbo has its big Saturday night meeting this week and a few trainers are heading that way instead. However, we still have nine quality races to decide, including the heats of a bitches-only and a dogs-only series, along with a quality free-for-all which will also serve as a send-off for a much loved figure around greyhound racing, Joan Singline. As always, we will try to find you a few winners.
Best Bet: Carbon Copy
Regular readers know how much we genuinely dislike tipping greyhounds that have just won their maiden and are stepping up into fifth-grade company for the very first time. However, Andy Lord and Peter Spiteri look to have another above-average youngster in Carbon Copy. Her win last week in the maiden was exceptional. She was using box eight well and was poised to cross to the front and race away for an easy win, until she was dragged down by the seven dog. She then had to balance up and set off after a good greyhound in Jett Khan. She made up many lengths – and still had to check off the leader's heels – on the home turn, before she finished strongly to record a genuinely gutsy and classy win in decent time for a maiden. Now she draws out in box seven with pace all around her again, which is a concern, but with the run and experience under her belt there is no reason she won't go straight to the front. From there, it will be a clock-watching exercise to see just how quick she can go.
Danger: Late Notice
Thomas Rees has this girl and she must look good in yellow, because this will be the fourth start in a row in that same box (which is around a 4000/1 chance, for you punter nerds out there). She is yet to miss a place from that box, and the concern here will be where she finds herself in the jostle at the first turn. If she can miss trouble and maybe secure a rails run, then she will definitely be a big chance of running the leaders down late. While you are at it, maybe try to get a dollar on her drawing the yellow rug next start.
Best Bet
Race 2 –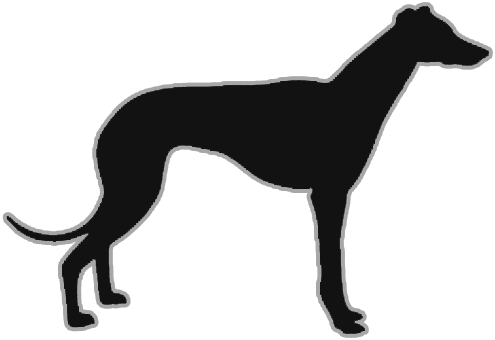 Carbon Copy (7)
Form: 1 | Career: 1: 1-0-0 | Trainer: Anthony Lord
Next Best: Tarawi Rocky
Tarawi Rocky is bred in the purple with his dad being Fernando Bale and his mum the great race bitch Miss Splendamiro. His mum went 29.46 here during her career, so it is no surprise this boy can run. He has had 37 career starts for 12 wins and 17 placings. He is coming off a fourth in the Group 3 New Sensation, where he finished behind some exceptional chasers. He then followed that with scorching wins in his heat and final of the Nowra Puppy Classic. Forget he ever went around last start as he was up contesting the lead before getting flattened and falling. Dave Smith is a classy trainer and won't take any chances with a dog this good, so if he thinks Rocky is ready to rumble again, then he obviously is. Box one will be a massive help for him in this race as Taw General will use some track and should give him plenty of early room. He is two wins and three placings from five goes off the inside box and it will be no surprise to see him back to his best and knocking out the competition.
Danger: Ibrox Wildfire
This girl did everything right to beat a quality free-for-all field last week which included Len Me Dad and Cumbria Kid. If the box draw with Rocky was reversed, she may well have been the best bet. She sometimes struggles from wide boxes, but certainly has the place to cross and lead this field — and as we know, that is a winning formula here at Wenty.
Next Best
Race 4 –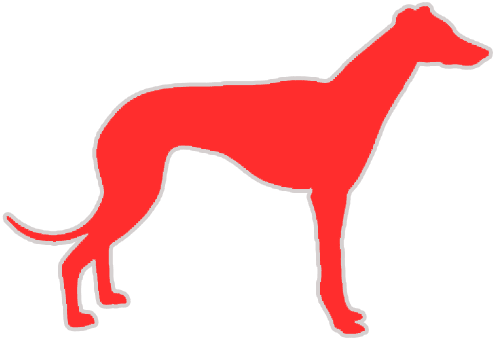 Tarawi Rocky (1)
Form: 224110 | Career: 37: 12-10-5 | Trainer: David Smith
Best Value: Lidsdale Road
Garry Coles will bring this strikingly marked white and blue boy to town for only the third time, and it is not a track that generally suits big 36kg greyhounds. There is no denying that Lidsdale Road is certainly improving with racing, and last start here in the final of the Bulli To Wentworth Park series he showed that. He was well backed in that final, but he began awfully and had to fight for a position and did extremely well to miss the trouble before unleashing a good run around them to flash home into third. In a race where there is pace out wider on the track, if he can just begin and hold his place on the fence through the first turn, there may be trouble; but if he misses that, he can be sweeping wide down the back and could well find himself racing past a few tired dogs in the run to the line.
Best Value
Race 5 –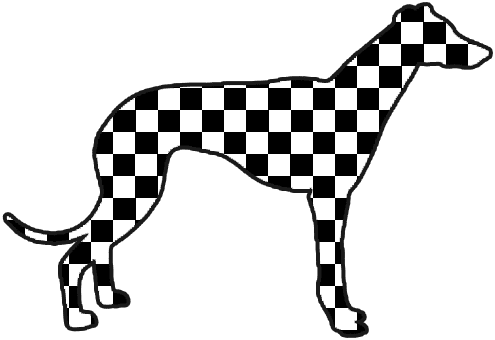 Lidsdale Road (2)
Form: 134633 | Career: 17: 8-2-3 | Trainer: Garry Coles
Wednesday night quaddie for Wentworth Park races
Investment: $96 for 100%
Similar Greyhound Racing News