Board hits back at AJP's agenda to ban greyhound racing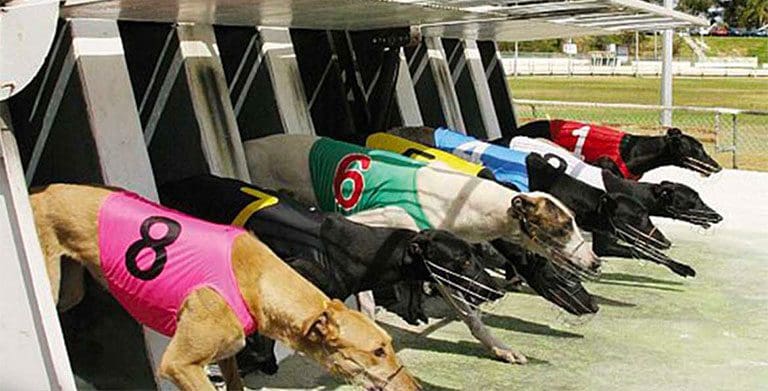 Scott Board has already been through the heartbreak of farewelling father Greg – who left for South Australia – after former NSW Premier Mike Baird announced he was shutting down greyhound racing.
People power meant that ban never went ahead, but this is why Board does not trust the Animal Justice Party's agenda of eventually having the sport phased out.
"They want to block every racing code. They're unrealistic people," the Orange-based trainer told Australian Racing Greyhound.
"People look after racing animals better than any animal is looked after, and they have different guidelines to what other people have.
"It doesn't seem to be right."
Animal Justice MLC Emma Hurst this week paired up with powerful crossbencher Alex Greenwich to announce they would block moves by Mark Latham's One Nation NSW Party and the Shooters, Fishers and Farmers after the March 25 election.
Hurst and Greenwich oppose various policies proposed by conservative parties, including moves towards nuclear energy and a possible relaxation of gun laws to allow firearms in national parks.
They are also working towards a ban on puppy farms as the AJP works towards its end game of having greyhound racing permanently shut down.
One Nation NSW and the Shooters, Fishers and Farmers Party have fought for the rights of everyone involved in greyhound racing.
"Greyhound racing and gambling are intimately connected. This inevitably leads to overbreeding and the killing of healthy dogs," the AJP says on its NSW website.
"It is the AJP's continued policy position that like dog fighting and bear baiting, the greyhound racing industry should be phased out, as it has been in the ACT and many other countries and jurisdictions."
But Board – who also owns a concreting business and is based at Spring Hill, near Orange – slammed the AJP's agenda.
"They have unrealistic expectations on what you've got to do," he said.
"This Animal Justice Party – I didn't see any of them when we had a massive bushfire and 15,000 acres burnt out.
"Unlimited livestock and animals were lost, and I didn't see one photo of any of them out there helping them put the fires out.
"They would've been out there. They would've been helping put the fires out.
"There would've been a big photo of hundreds of Animal Justice people helping put the fires out and helping look after the injured animals.
"There was no sign of that. They're too busy sitting on their keyboards causing trouble."
Board said the AJP should be more worried about the skyrocketing cost of living affecting everyone in Australia right now, particularly greyhound breeders and owners like Board who have multiple dogs to look after.
"They think the lamb cutlets they eat grow on the butchers' shelves. It doesn't happen like that in real life," he said.
"Cost of living is out of hand, and it's getting worse. I'm not sure they understand that the more rules and regulations they put in (have consequences).
"Everything is going up and up. People just won't be able to afford to live.
"They don't live in real life."
Board said his greyhounds – with Agland Luai (trained by nephew Jay Opetaia), Street Of Dreams and Spring Patriot the standouts – all loved to race.
"They (AJP) don't understand how they love to race. I'll go into my dog shed – there are 20 dogs in there," he said.
"And when I take just one lead they all just go berserk wanting to go.
"When we take them to the races, that's the greatest treat you can give them. They just love it.
"When that ban was on, (media personality) Alan Jones came to our place. And he couldn't believe that we had reverse-cycle air conditioning for the greyhounds.
"They've got the best of the best. All our trailers and cars are reverse-cycle air conditioned, so they're hot and cold.
"The dogs are all rugged in the winter. They're like kings and they eat the best food."
Board regularly goes without sleep to ensure his greyhounds are looked after.
Working two jobs which both require plenty of hours and concentration every week, life is challenging as it is.
This is without having to worry about taxpayer money going towards shutting down a lucrative industry that employs thousands of people.
And this is why Board has no time for what the Animal Justice Party stands for.
"We'll go to Wentworth Park and we've got to trial the dogs after the last race – who aren't getting prepared for a race – and we get home at four o'clock in the morning," he said.
"You wouldn't do that if it wasn't something you enjoyed.
"You've got to start ignoring them (AJP) because they just talk that much rubbish."
Board said those who want to ban lucrative industries like horse and greyhound racing should stay in their lanes and mind their own business.
"People don't understand – go to Dubbo on a Tuesday and see the people trial," he said.
"I go over there and see an old bloke, Johnny Portelli. He's 86. You'll go over there and they'll trial their dogs and they're all talking, so it's a get-together for them.
"They're not going there to make money. And then you see after the trials Johnny Portelli gets his thermos out and sandwiches and sits there with his old mate, and they're talking about the week ahead with their dogs.
"It's no different to a church group or people going to watch football.
"Rugby league people are similar. They like a beer. Not everyone just wants to drink lattes and annoy people.
"I don't play golf and I don't have any interest in it. But I'm not going to try and stop people playing golf."
This is why Board said the majority of the greyhound industry will be voting for Latham when it is time to cast their votes for the NSW election.
"He's been a strong supporter of the greyhounds. He talks common sense," Board said.
Latham knows the greyhound industry being phased out to please anti-racing parties such as the AJP would be disastrous for thousands of families across the state.
"We're a party with a good track record. We stand up and fight," Latham told this publication two weeks ago.
"And we will always be fighting for greyhound owners and trainers, and the spectators and anyone with an interest in the industry who wants to see it grow and prosper."
Hurst was contacted for comment.
Similar Greyhound Racing News