Britton, Latham hit back at fears over greyhound adoption in US
Champion greyhound trainer Robert Britton has constantly been let down by negative headlines about the industry he loves – and the stereotypes that flow on from those bad-news stories.
The latest one appeared in The Guardian on February 12, under the headline "'Ethical conundrum': sending retired Australian greyhounds to the US rescues some – but at what cost?"
The article quotes sources who are critical of recent deals struck by Greyhound Racing Victoria and Greyhound Racing New South Wales to send retired greyhounds to America.
"If this (discrediting the greyhound adoption program between Australia and the US) works, they'll try to bring it down. And they'll bring it down by lies, really," Britton told Australian Racing Greyhound.
Britton – also a director of the Companions And Pets Party – faces a steep uphill battle in his efforts to curb negative public opinion on greyhound racing and adoption in the US.
He does, however, have a powerful ally in One Nation NSW leader Mark Latham, who told this publication those critical of greyhound racing never go to the races and see the love and care their trainers, breeders and owners give them.
"These are people acting from a position of ignorance, and that's why their arguments should be dismissed," he said.
On the other hand, Joanne Lee, spokesperson for the Coalition for the Protection of Greyhounds, has been just one of many who has criticised the partnership between Australian greyhound racing authorities and potential new owners in America.
She said sending greyhounds to the US wasn't a long-term solution to the wait times greyhound breeders, owners and trainers in Australia are currently experiencing in finding a new loving home.
Londonderry owner-trainer Joanne Zammit brought these concerns to light in December.
READ: Zammit calls for quicker greyhound rehoming period in NSW
But Lee believes the greyhound racing industry in this country is breeding six times the number of dogs it has the capacity to rehome, and stricter breeding caps should be put in place.
In The Guardian article, Gumtree Greys' Amber Beilharz also joined in the pile-on against Australian greyhounds being adopted by new owners in America.
She said being aware of retired chasers sent to the US was an "ethical conundrum" for her because she believes the process saves their lives but prolongs an industry she opposes.
"Every year thousands of greyhounds are killed in Australia when they are no longer wanted by their greyhound racing industry owners, syndicates and/or trainers," Gumtree Greys says on its website.
"Unregulated overbreeding of greyhounds is a significant issue in Australia and accounts for large numbers of greyhounds being killed unnecessarily.
"In addition to our rescue and rehoming work, Gumtree Greys also focuses on education and awareness of the tragic plight of these beautiful, gentle dogs and aims to change the public misperception of greyhounds in the community."
But Britton – who has an extensive knowledge of the greyhound racing scene in the US – has rubbished these claims.
The veteran Victorian conditioner has been Stateside many times over the past 20 years, and the National Greyhound Association auction in Abilene, Kansas, has been very good to him.
It was a son of American dog Kelso's Fusileer – Fernando Bale – who has probably had the biggest impact in Australia, winning eight Group 1 races and almost $1.3 million in prizemoney.
Fernando Bale has also become one of Australia's premier sires, his offspring earning over $33 million since he joined the stud ranks in 2017.
And Britton has enjoyed considerable success with Fernando Bale progeny, particularly with champion stayer Tornado Tears.
This is only partly why he is so disappointed with the negative media associated with greyhound rehoming processes recently set up between Australia and the US.
He also cannot understand why the adoption process has been criticised when their procedures are "second to none".
"I know the adoption procedure in America pretty well," Britton said.
"Their checking and follow-ups are second to none.
"It's absolutely brilliant. It's a thorough process.
"It should be the best good news story of all time simply because we've got a supply and they've got a demand.
"And the vet checking is first-class.
"But the anti greyhound racing groups are trying to destroy anything that's good about greyhound racing."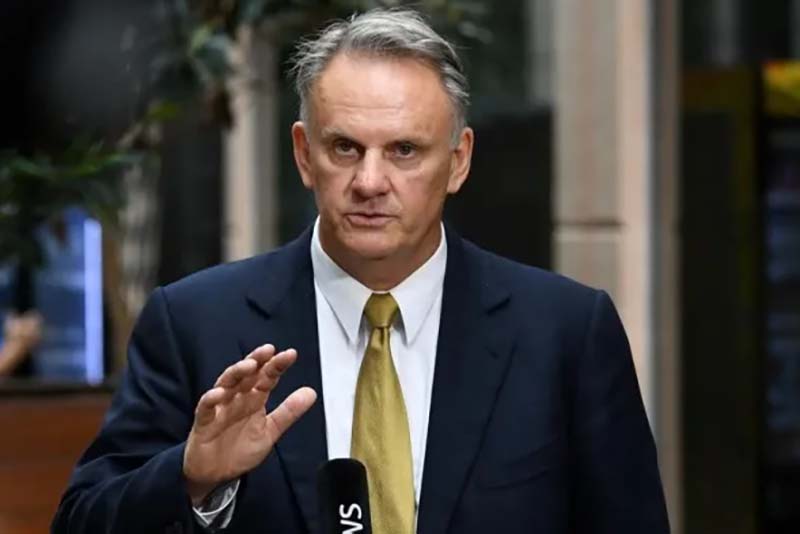 GRNSW was delighted to announce its groundbreaking international pilot program for greyhound rehoming with the US in January.
Eight retired canines from the track touched down in Los Angeles on Australia Day, the scheme a product of growing interest in Aussie greyhounds from the US.
GRNSW CEO Rob Macaulay said it was an exciting time for greyhounds as pets and the wider industry, adding demand was significant in California, Texas and Washington State.
But he was quick to add greyhound welfare was paramount and his organisation would run the same checks and balances for domestic adoptions.
Britton said those critical of the program needed to realise the authorities were doing all they could to iron out any shuttle-related issues.
"At the end of the day it's not easy and we're not through the hardest part yet," he said.
"The logistics of it aren't easy because you've got real expensive costs to get them over there.
"And you've only really got six months of the year you can do it.
"You'll have three months you can't send them because it's too cold.
"And you can't transport dogs throughout central America in the heat of summer.
"So there are a few logistical things they've got to work through, but it'll only get better and better.
"I've spoken to a number of groups in America who adopt dogs. And they're only too pleased to talk to the Australian authorities because they want dogs."
Britton singled out the Grey2K USA Facebook page, which has now gone worldwide and supports calls to shut down greyhound racing in Australia.
"They not only support, but they teach our (anti greyhound racing) groups in Australia how to go about things," he said.
"And if you read the Grey2K site, they're all about the donate button.
"Year after year after year they raise an enormous amount of money, and very small amounts of that go back into greyhound welfare or adoption.
"I've read some bad news stories on the ethics of sending dogs overseas."
But Britton will continue to fight the message that anti greyhound racing groups disseminate regarding the practice of sending dogs to the US for adoption.
"Greyhound Pets of America have a high standard people have got to meet if they open an adoption agency," he said.
"They've been proven over many years. They follow up on all dogs adopted and check if everything is OK.
"I can't see a fault with the system, but people who don't want it to happen will try to make one."
One Nation NSW leader Latham is in Britton's corner in his fight against those who want to discredit the greyhound racing industry.
"They (trainers, owners and breeders) love their dogs, and unlike people from The Guardian they actually go to greyhound race meetings," he said.
"I got asked this in parliament – 'how many people have ever been to a greyhound meeting?'
"And there were none from the Animal Justice Party and the Greens.
"So how can they be experts on something they've never experienced?
"They've never gone there and spoken to the trainers, and understood the love the owners and trainers have for (their greyhounds)."
Similar Greyhound Racing News