Champion chaser Fanta Bale takes out 2018 Summer Distance Plate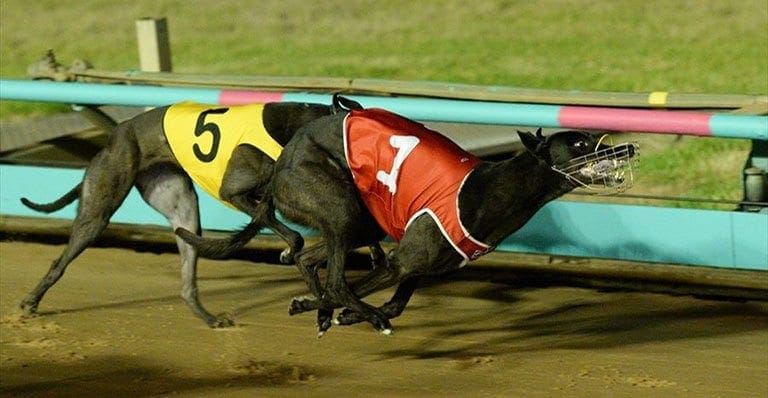 FANTA Bale (David Bale x Ucme Typhoon Aug '14) continued her dominance with an emphatic victory in Saturday's Group 2 Summer Distance Plate (720m) at Wentworth Park.
Jumping from box one, the million-dollar earner cruised straight to the front and was never headed as she charged to the line to defeat Ebby Ripper (Sh Avatar x Ebby Miss Feb '15) by two and a half lengths in 42.25.
Scott Keeping (Bekim Bale x Kim Keeping May '15) completed the trifecta ahead of a tiring Sublime News (Kiowa Mon Manny x Flying Mozoltov Jun '15) which had matched motors with Fanta Bale in the early stages.
Robert Britton was once again in awe of Fanta Bale's performance – the 11th group win of her career.
"You can't fault her – she just keeps doing it," Britton told Australian Racing Greyhound.
"It's a dream. She runs the same race every week – she is so faultless with what she does.
"Dogs like her don't come around very often."
What a champion. Equal PB at Wenty for the great Fanta Bale pic.twitter.com/Nejxnp726g
Fanta Bale has now won 39 races from 58 starts with eight seconds and five thirds, her prize money earnings now towering to $1,178,475.
Britton – who has trained countless top performers throughout his career – said Fanta Bale is unlike any other champion he has seen.
"I've had two or three greyhounds over the past three or four decades which I have called freaks because if they get a clear run you know there is nothing else that could beat them.

"She is not in that category. Every race she goes in there is a dog fast enough to beat her with a clear run, but she just continually just runs the same race – she makes her own luck.
"She seems to know when the other dogs are closing in on her and she kicks. There have been a few races where you think she is going to get beat, but she keeps finding.
"I think she knows where the winning line is."
There is nothing like watching Fanta Bale win another feature, this time the Summer Distance Plate final at @WPGrey pic.twitter.com/Nb9ppR4YDA
Fanta Bale's group wins currently include the Group 1 Rookie Rebel, the Group 1 Bold Trease, the Group 1 National Distance Championship, the Group 1 Hume Cup, the Group 1 Sandown Cup, the Group 1 Gold Cup, the Group 1 Australian Cup, the Group 2 Sydney Distance Plate, the Group 3 Sydney Cup, the Group 3 Top Cat Video Cup and the Group 3 Perth Cup Consolation.
Britton said his star performer will now have a freshen up ahead of her next goal – the $75,000 Group 1 Zoom Top at The Meadows on February 17.
"There's a bit of a gap in the calendar which probably isn't a bad thing.
"If she has an Achilles heel it's probably the 725m at The Meadows – she probably struggles to run it out as strong as she does at Sandown Park or Wentworth Park.
"But still she is very competitive so you'd have to aim her there and give her a go."
2018 Group 2 Summer Distance Plate – results
1st – Fanta Bale (1) – Robert Britton – $1.50F
2nd – Ebby Ripper (5) – Michael Eberand – $8
3rd – Scott Keeping (7) – Brett Bravo – $9
4th – Sublime News (6) – Paul Abela – $26
5th – Packey Keeping (8) – Brett Bravo – $5.50
6th – Midnight Treat (3) – Raymond Smith – $41
7th – Bolt Like Bekim (2) – David Power – $21
8th – Gunnadoo Cove (4) – Benjamin Howe – $31
Margins: 2.5 x 0.5
Time: 42.25
First section: 16.20 (1)
Second section: 29.63 (1)
Run home: 12.62 (1)
Similar Greyhound Racing News