Cheeky chaser skips a lap at Sunderland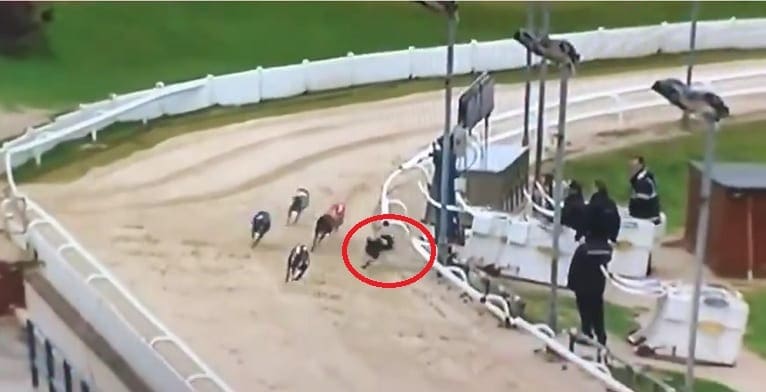 IF you happened to put a few overnight bets on the international dogs last night you may have seen Sunderland race 4 was abandoned.
What you wouldn't have seen is the bizarre circumstances that led to the canceled event.
The Sunderland meeting had gone on without a hitch leading up to the forth event, where the two rug Cashen Kasai was jumping as the $1.67 favourite at online bookmaker BetEasy ahead of the four dog, Sharp Style ($6).
Favourite backers would have been jumping for joy when Cashen Kasai got away cleanly, with the second favourite completely out of the picture. Instead of a tardy getaway due to a lack of speed however, Sharp Style's slow beginning was due to the lids not opening in time.
The four dog was nowhere to be seen, left in the box for the majority of the race. The black bitch eventually forced the lid open, unfortunately at the most inopportune time possible.
As the dogs cornered for home Sharp Style pinged out of the box, bumping into Lacken Master ($7 at online bookmaker Sportsbet) completely eliminating its faint hopes of registering a place dividend.
The race was understandably called a non-event after the calamity.
Leave it to the Poms to stuff up something as simple as opening the lids.
WATCH BELOW: Sunderland Race 4
Ha ha ha ha watch this 4 dog! @AndrewNJHawkins finding it very amusing pic.twitter.com/xNIlvXtrQ0

— Ben Wood (@Nuggetwood) December 23, 2018
Similar Greyhound Racing News