Coonamble boss slams GRNSW for lack of consultation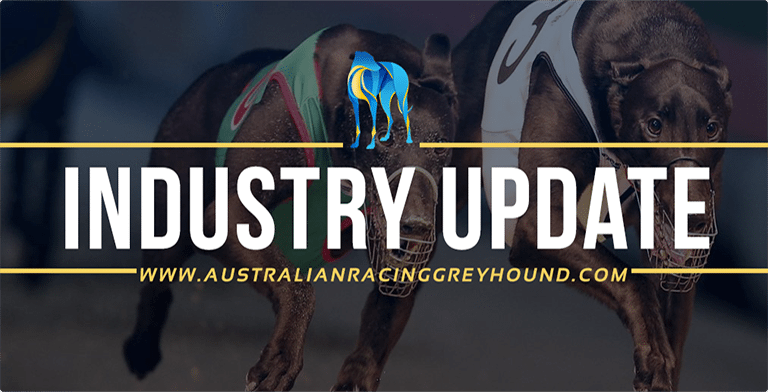 THE President of the Coonamble Greyhound Racing Club has been left fuming by Greyhound Racing NSW (GRNSW) decision to prohibit racing at the northwest greyhound track.
GRNSW made the announcement about the track shut down via its website on Wednesday, declaring it had serious concerns about the safety and welfare of greyhounds racing at the venue.
According to the NSW Greyhound Racing Injury Report, Coonamble has the highest rate of major and catastrophic injuries at just over 11 per 1000 starters based on the 2016 calendar year.
Interestingly, when looking at the October 1 – December 31 quarter, Coonamble is fourth behind Potts Park, Coonabarabran and Armidale in regards to major and catastrophic injury rates.
Coonamble President Graham Pickering said it is unacceptable that the club was not notified directly regarding the decision, with the only formal notification being the online press release.
"Pathetic, poor, disgusting – how's that for a start?" Pickering told Australian Racing Greyhound.
"They have told me nothing – I have not heard from them and neither has my secretary.
"I drive a delivery truck to Lightning Ridge and back every day which is 200km the other side of Coonamble.
"I found out when I was driving when [steward] Craig Easey rung me – asking me if it was right.
"That was the first I had heard of it."
Whilst saying that the Club is committed to reducing injury rates, Pickering said the announcement came out of the blue, with Coonamble having only been inspected by GRNSW officials a matter of weeks ago.
"We had a fella [from GRNSW] here three or-so weeks ago checking the track – they didn't even notify us that he was going to be there then but I happened to be there at the time so I walked the track with him," he said.
"While he was walking the track I asked him what it was like and he told me that a couple of spots needed to be raised about 2-3mm."
Pickering said the club was happy to improve welfare outcomes in any way possible and had been co-operative with all of GRNSW's requests in the past.
This included last year when the track was cleared to race following the controlling body's assessment regarding the safety and integrity of all non-TAB tracks in the state.
"Bill Wilson came around last year and he made us put a false rail on top of the running rail around the first corner for 38m," Pickering said.
"We also fixed the front of the boxes and we have put a vet room in – everything they have asked us to do we have done so far."
Pickering questioned why the decision was made so hastily, without any communication with the club which would have allowed Coonamble to address any issues rather prohibiting racing altogether.
"Why was it still ok [on Tuesday] when the nominations closed and they did the box draw?
"The hierarchy that have made this decision don't want to talk to anyone to give us some answers. They have not said a word to us.
"I don't care if they say I have brought the game into disrepute and make me go to an inquiry – I am going to fight this to the end because it has really annoyed me that they have made this decision with no consultation whatsoever."
Pickering, who has been involved with the Coonamble Club for more than two decades, likened GRNSW's announcement to that of former Premier Mike Baird when he announced the contentious greyhound racing ban last July.
"They have got to tell us about the problems – they can't just do a Mike Baird and shut us down by splashing it straight online and via social media without telling us first," he said.
"The only thing they have done is sent our secretary an email explaining the breakup of the prize money which we have to pay out.
"The bush [greyhound] people had a lot to do with the fight against Baird and the greyhound ban and now [GRNSW] want to take my club.
"We have bent over backwards to fix whatever they have asked us to – now all they are doing is kicking us while our heads are tucked in the ground.
"I thought we were getting back on track – the track looks a picture up here, stewards and trainers say it looks a picture.
"I think it is their way of closing the country tracks."
Australian Racing Greyhound reached out to GRNSW regarding Pickering's claims that no consultation had occurred between the authority body and the club and to confirm that GRNSW's recent inspections of the track had not found any major issues.
"GRNSW made the decision to prevent greyhounds from racing at Coonamble due to the fact that the club currently has the highest rate of major and catastrophic injuries with more than 11 such injuries per 1000 starts occurring for the 2016 calendar year. The NSW average is less than six per 1000 starts," the GRNSW spokesperson said.
 
"The injury rate at Coonamble is unacceptable and GRNSW cannot permit racing to occur at Coonamble until this is addressed.
 
"GRNSW is committed to assisting the Coonamble Greyhound Racing Club in rectifying GRNSW's safety concerns and is having discussions with the club on what measures need to be taken to reduce the injury rate.
"This assessment will commence with an inspection of the track surface, including cambers around the track. GRNSW will also consult with the club to see what other factors could be causing the high injury rate."
More Greyhounds News