Dargusch: Additional QLD funding not perfect but a good start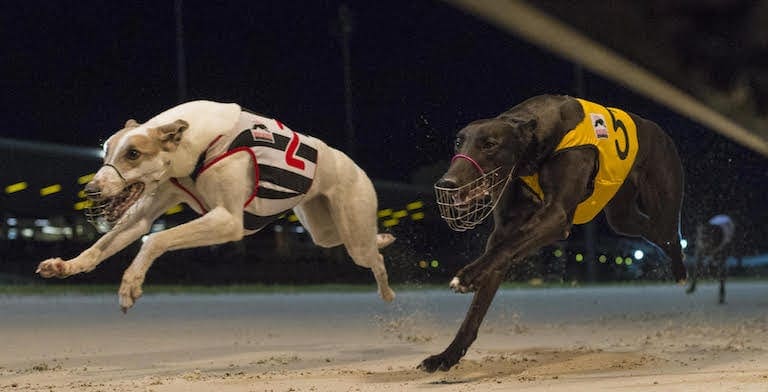 QUEENSLAND trainers have welcomed a funding boost which will see an additional $3 million injected into the code from February 1, 2018.
The increase in funding was announced by Racing Queensland last month, with $12 million spread across thoroughbred, greyhound and harness racing.
As a part of the $3 million boost, $800,000 will go towards sustainability measures, whilst there will also be an overall increase of 10 per cent in prizemoney across all events and trainers will also receive additional money in appearance fees for each greyhound.
A break down of how the funding will be spent was released on Wednesday.
Interestingly, new initiatives have been launched which will involve a series of $500 payments being split between owners and breeders when:
A Queensland bred greyhound competes in its first race in Queensland
A Queensland bred greyhound wins its first maiden race in Queensland
A Queensland bred greyhound wins a novice event in Queensland
Additionally, the $25 appearance fee for each greyhound presented to race at a meeting has now been bumped up to $40 per dog. This money will now be paid to the trainer in cash at the meeting.
Successful trainer Casey Dargusch said the additional funds are 'better than nothing' and a great start as the industry currently fights falling greyhound and participant numbers.
"Most people I have spoken to agree. It's not perfect or a huge increase, but it's enough to keep everyone satisfied," Dargusch told Australian Racing Greyhound.

"It's a good spread across the board too. The battlers are getting looked after – it's not just the top tier dogs getting rewarded.
"It costs so much to get a dog to the track, so that little bit extra is certainly going to help. Even if your dog doesn't win its first start you've still won some money – that's great.
"Some of these changes will help the clubs too – paying people their travel money in cash means they are more likely to spend it at the tracks to pay for meals and drinks. So it definitely has a flow on effect."
Breeders are also being catered for with the additional funding. For five months following February 1, Racing Queensland will provide a rebate to the cost of a number of Queensland Racing Integrity Commission (QRIC) and Greyhounds Australasia charges such as the registration of breeding females, DNA analysis for named female greyhounds and litter registration.
"It's fantastic. We've been telling Racing Queensland and QRIC for over 12 months that we are going to be in trouble due to breeding numbers being down," Dargusch, who breeds up to four litters a year with her husband Alan, said.
"They were just making it harder to breed dogs with so many new rules and the fees were going up which was resulting in more greyhounds being retired each month than what were starting to race.
"So it's great that they've listened to us about that – they had to do something to encourage people to start breeding again."
Feature races have also been boosted. The Group 1 Winter Cup at Albion Park will now be worth $100,000 to the winner – an increase of $25,000 – and the Ipswich Cup will now be increased to group 2 prize money.
Racing Queensland will also be launching a new 'Origin' series to the Winter Carnival and the minimum feature race prize money will be increased to $2,500.
Similar Greyhound Racing News