Despised outsider salutes at Ballarat greyhounds at $156 the win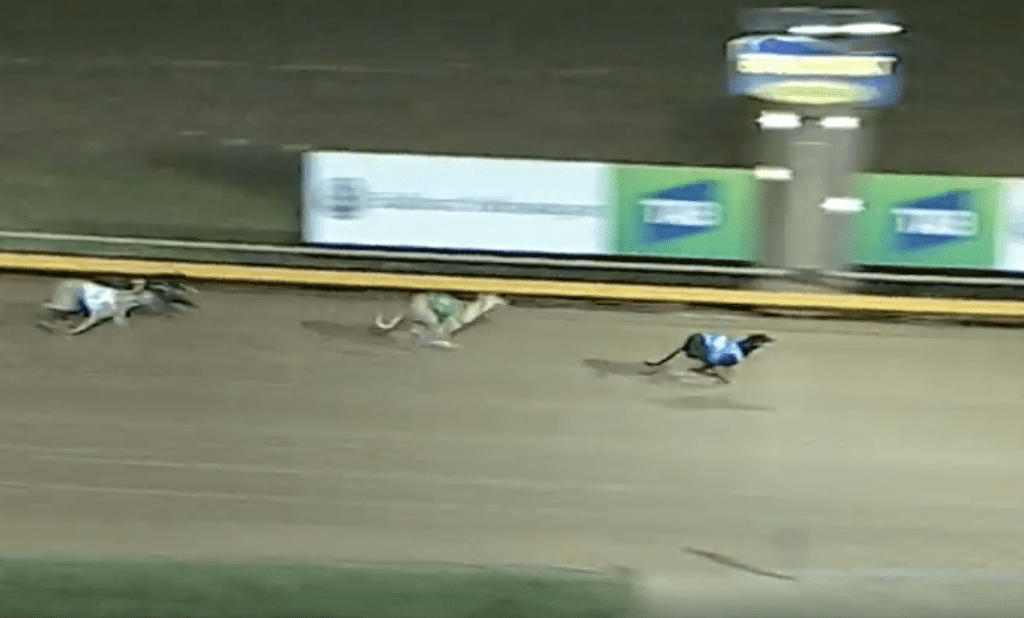 Those punters seeking a positive return on late night get out bets on Ballarat greyhounds have been dealt the cruelest of blows when one of the longest priced winners in greyhound betting history saluted in Race 11.
Alina Grand was sent out for the Grade 5 390m race as an unlikely winner paying $126 top price across greyhound bookmakers and $156 with Ubet on the tote.
Thankfully for connections of Alina Grand and owner/trainer Ivan Ognjenovic greyhounds can't read form guides or odds markets, and the 26kg Fernando Bale bitch pinged the lids and never gave her opposition a hope in the run. It was her sixth win from 76 starts.
The win didn't come as that much of a surprise to subscribers of the "Secret Greyhound Ratings" service though.
The premium greyhound ratings priced Alina Grand a $7.42 chance and graphed her on best performance to be well in the race. The extraordinary difference in price between assessed value and the starting priced saw the ratings recommend a 4.52 unit bet on the ultimate winner.
Ballarat Greyhounds Race 11 Dividends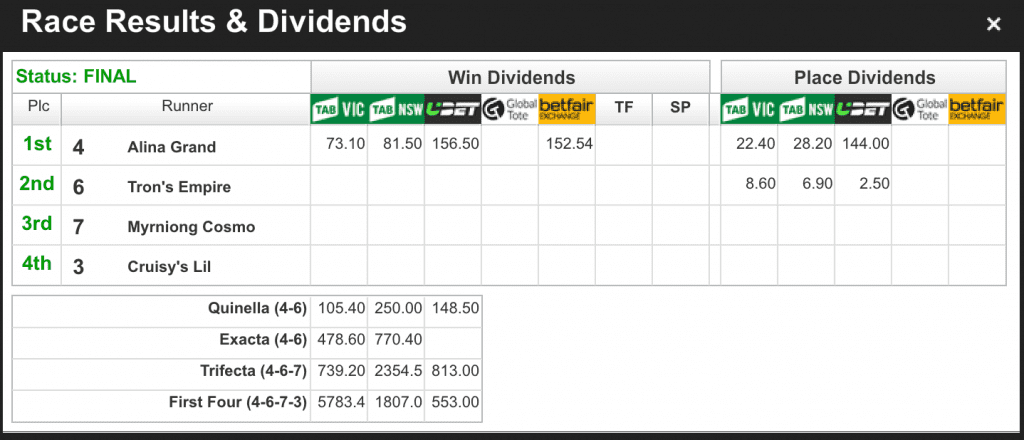 Alina Grand becomes one of the longest priced winners in greyhound history
Looking for more long priced winners in greyhound racing?
Similar Greyhound Racing News