Drew hopeful Untapped can spoil Britton party in Sandown Cup final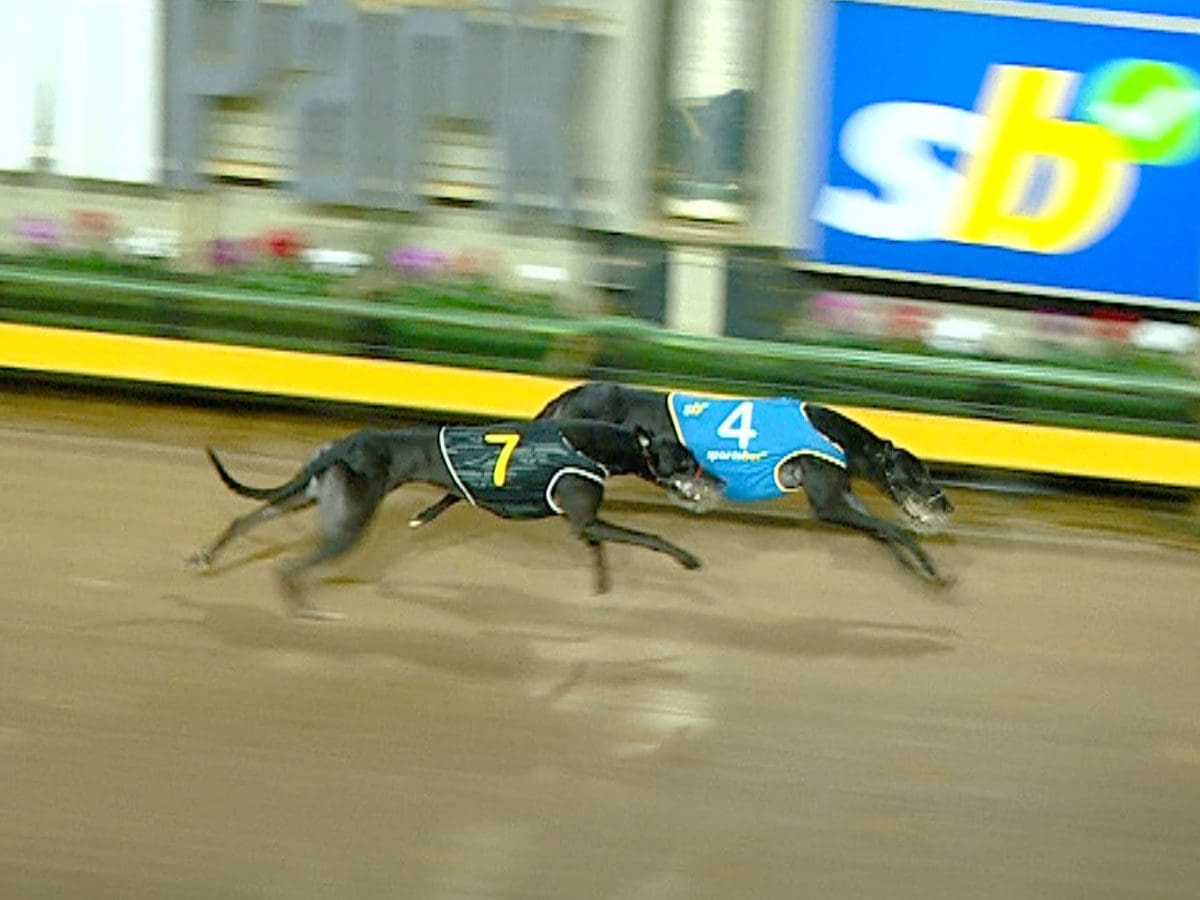 Untapped will be hoping to spoil the party for the Britton clan while defending her Sandown Cup title on Friday night.
The Britton family trains four runners in the Sandown Cup final, including heat winners the Tim Britton-trained Dirt Farmer (42.08), Robert Britton-trained First Picked (41.74) and Jeff Britton's Korda (41.74).
Untapped trainer Dustin Drew admitted he was yet to look at the field but understands that any race at this level brings together the best racing talent, no matter who trains them.
"When you get to these races it doesn't matter who trains them, these dogs are always hard to beat," he said.
Drew understands the task ahead for his 61 start bitch is going to be tough but is proud of his dog and what she has achieved across her career.
"She's been pretty tough through her career," he said.
"To think she made a Bold Trease when she started off over the staying trip and 12 months later, she made another one.
"She made a Sale Cup and then the following year she makes another Sale Cup.
"She makes a Sandown Cup last year and 12 months on here we are again.
"I think that really says a lot about the dog more than anything.
"It'll be tough to do but she's in a good position anyway I'll put it that way."
Untapped entered last night's heat starting from the black box and from the jump ran out deep to hit the lead on the first turn. She extended her lead to three lengths before the final turn but was grabbed on the line by First Picked who would take the win for Robert Britton.
"She had not run the 700 since November.
"She has had a couple of injuries in her career and she is getting on but we have targeted this race since Christmas time.
"She had a couple of 650's in the country and we did the exact same as we did last year and she had a month off before the Sandown Cup.
"She has pulled up pretty good and she is in a very similar position as she was last year."
Untapped has run in the Bold Trease and Sale Cup finals in consecutive years and will next week do the same with the Sandown feature over the 715m. When she lines up next Thursday night it will be her 10th appearance in group class racing.
She has drawn the inside box in a result that boosts confidence for her chances said the trainer.
"I always thought she needs clear running early," he said.
"Given the draw with Cawbourne Magic on the outside of her and she doesn't have much early speed but does like to use a lot of the track early.
"The pink dog (Zipping Orlando) does want the inside draw.
"I think it is a good draw but any group 1 is a hard race."
---
Sandown Cup 2023 box draw
2023 Sandown Cup Box Draw & Field

Sandown Park715mGroup 1$175,000 to-the-winnerFriday May 26 2023Race 8

1

Untapped

T: Dustin DrewF: 1252Career: 61: 15-10-14Prizemoney: $327,928

2

Cawbourne Magic

T: Andy LordF: 3231Career: 55: 22-12-12Prizemoney: $292,920

3

Moraine Suzie

T: Brendan PursellF: 5512Career: 40: 12-6-7Prizemoney: $188,845

4

Korda

T: Jeff BrittonF: 5311Career: 51: 12-15-8Prizemoney: $153,490

5

First Picked

T: Rob BrittonF: 34F1Career: 42: 13-5-9Prizemoney: $237,200

6

Osprey Athena

T: Angela LangtonF: 3112Career: 27: 8-8-4Prizemoney: $58,755

7

Dirt Farmer

T: Tim BrittonF: 4141Career: 34: 12-5-3Prizemoney: $81,640

8

Zipping Orlando

T: John FinnF: 1112Career: 28: 15-3-4Prizemoney: $695,475

Reserves

9

Alfie Moon

T: Jess HopkinsF: 2313Career: 48: 9-16-8Prizemoney: $84,450

10

Palawa King

T: Ray SmithF: 1133Career: 32: 12-6-5Prizemoney: $112,140
---
Similar Greyhound Racing News