Eberand welcomes his appointment onto new GRNSW Board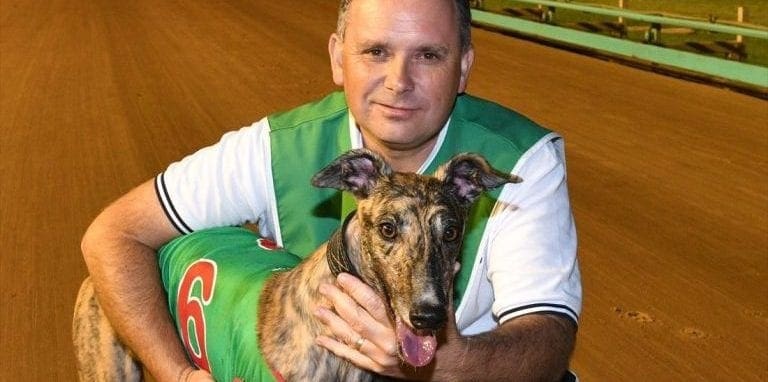 MICHAEL Eberand says he is 'excited' and 'honoured' to have been chosen on the reconstituted Greyhound Racing NSW (GRNSW) Board.
Eberand took to his personal social media page on Friday to thank greyhound racing participants for their support and congratulatory messages after the announcement was made by Racing Minister Paul Toole on Friday morning.
"I am truly honoured to have today been appointed onto the board of GRNSW," Eberand said.
"The greyhound industry is a major part of my life and that of my family and has been for a long time.
"We not only enjoy our greyhounds and racing immensely, but I am also deeply passionate about ensuring our industry is sustainable in the long term."
Eberand brings a wealth of knowledge to the position. Based in Sydney, Eberand has run his own financial services company for more than 15 years and is successful greyhound trainer, owner and breeder.

Eberand owned and trained former handy stayer Ebby Miss with his son Brad and is now enjoying great success with her progeny, including Group 2 Gosford Cup winner Barking Bad, Group 2 Maitland Cup winner Aussie Infrared (trained in Victoria) and Listed Super Stayers runner-up Ebby Ripper.
Eberand is also the Vice President of the Australian Federation of Greyhound Breeders, Owners and Trainers Associations and was an industry representative on the GRNSW Joint Working Group in late 2015 early 2016.
While acknowledging the industry has had its share of problems, Eberand said he is confident that greyhound racing in NSW can be turned around.
"No doubt there is going to continue to be lots of challenges and ups and downs along the way, and that is going to take a lot of patience, but I strongly believe those challenges are great opportunities just waiting for us to grasp," he said.
"I have absolutely no doubt that if collectively we continue to thing and do industry first, we have a very bright and exciting future ahead of us."
Joining Eberand on the board will be Morris Iemma (Chair), a former Labor Premier and former Chair of the NSW Greyhound Industry Reform Panel, Yvonne Howie (Deputy Chair) an experienced corporate leader, Hugh Armenis, a partner of business advisory and accounting firm Bentleys, and Matthew Waring, a lawyer and former chairman, treasurer and director of the Richmond Greyhound Racing Club.
More Greyhounds News