Romford, Hove & Central Park greyhounds return to RPGTV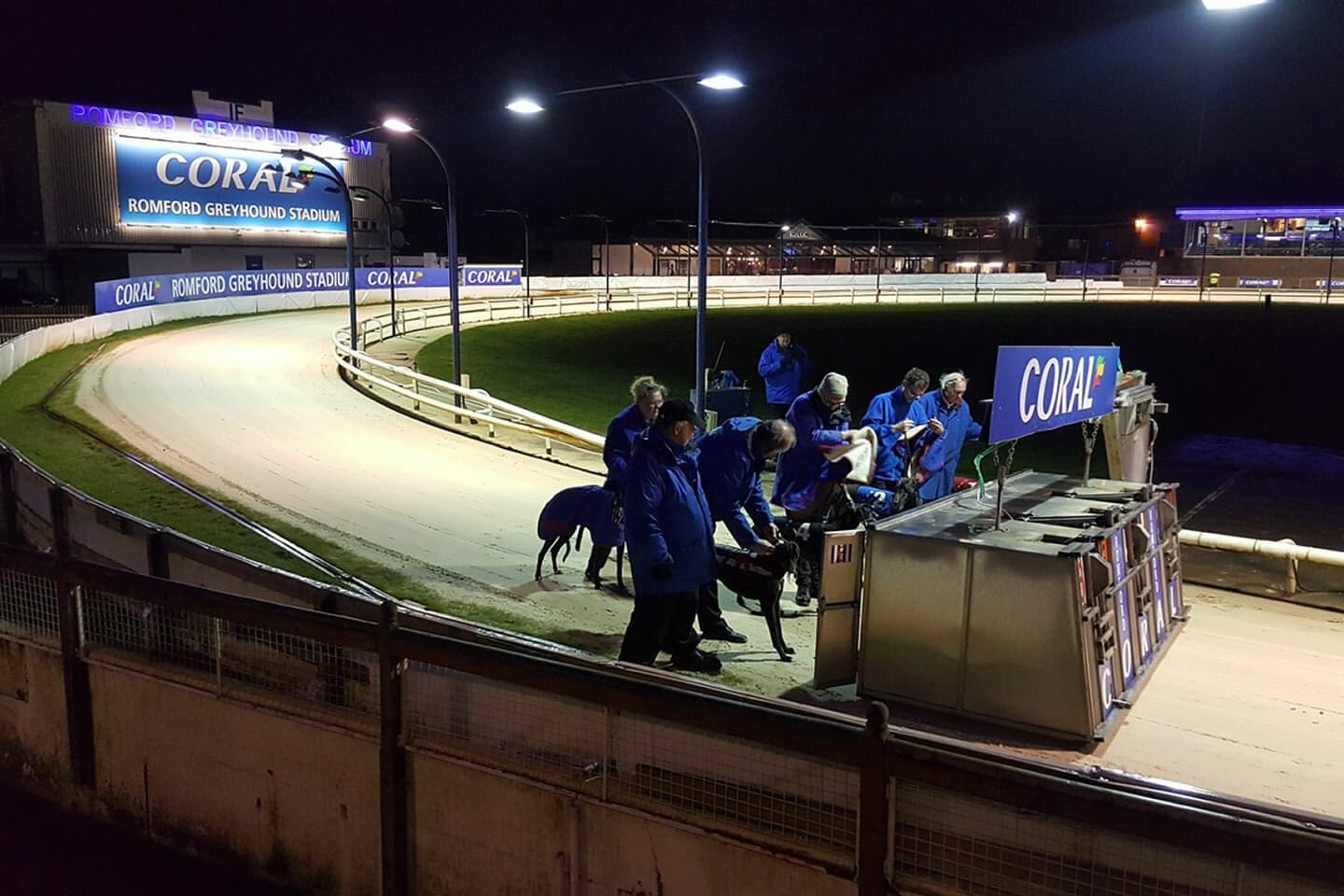 As betting shops in Ireland and England reopen, greyhound meetings at Romford, Hove and Central Park will feature front and centre on the RGPTV telecast next weekend.
The UK return of greyhound racing has progressed so well that the Greyhound Board of Great Britain (GBGB) had earlier this wee taken the decision to accelerate its planned return to racing phases. They are skipping a whole two-week phase and moving straight from 30-minute gaps between races to 20-minutes gaps, and unlimited race cards.
This will come into effect from Monday, June 15 and run for two weeks to June 28. This allows an increase from 420 races to 519 races a week staged on the greyhound schedule and ensures the full UK retail programme is in place to coincide with the reopening of betting shops in England and Ireland. Three of the meetings held at Romford, Hove, and Central Park will also feature on RPGTV on Friday, Saturday, and Sunday night, respectively.
Further good news from the greyhound industry in that region is the announcement that open racing will be permitted from 29th June 2020 and there will be opportunity to stage several of the high-profile classics during the second half of the year.
Over the water in Ireland, the return to racing date has been brought forward to June 15, 2020 and tracks are starting to retrial their dogs. Confirmation on the date that Irish greyhounds will be added back into the broadcasters services will be made in due course.
If all Great Britain greyhound tracks successfully navigate through the next two-week period with 20-minute gaps then there will be a move back to racing with further reduced time gaps. These are not fixed but are invariably between 16-19 minutes at each track, allowing the optimum time to be chosen for each race so it complements and fits alongside UK and Irish horse racing.