Geelong Greyhound Racing Club holds Good Friday Geelong Gold Cup fundraiser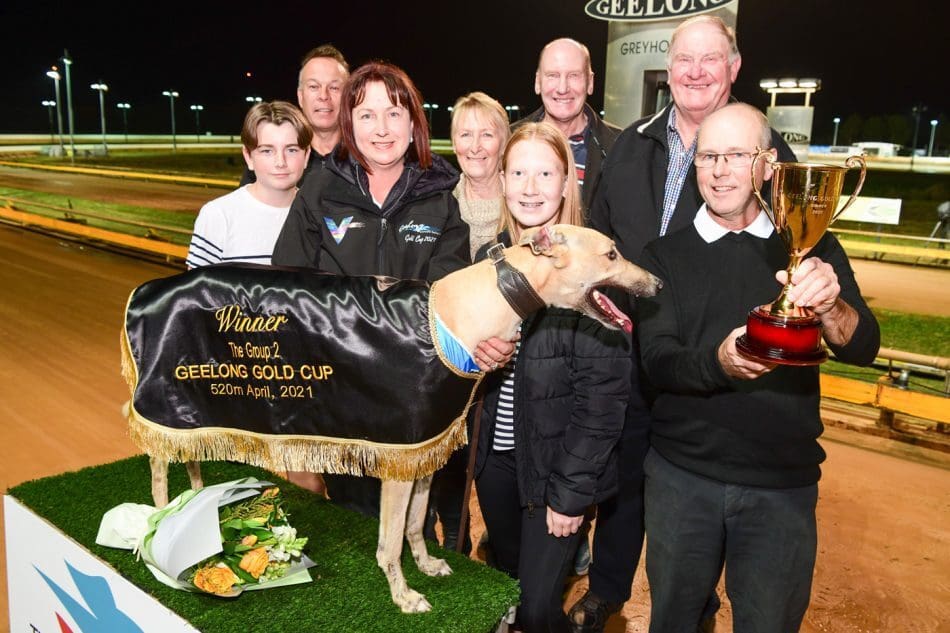 Geelong Greyhound Racing Club (GGRC) will hold a children's charity event this week at its Good Friday greyhound race meeting that will include six heats of the Group 2 2022 Geelong Cup (520m).
This Friday April 15, the club will be hosting a fundraising dinner and auction to raise money to support the Royal Children's Hospital Good Friday Appeal.
According to a GGRC spokesperson, the decision to raise money for charity at its greyhound race meeting is an easy one, "Geelong Greyhound Racing Club prides itself on its strong charitable ties that allows the club to give back to the community."
READ: GEELONG GOLD CUP GOOD FRIDAY GREYHOUND RACE FIELDS & BOX DRAW
Geelong Greyhound Racing Club General Manager Mr. Ray Bartolo says the club is hoping to raise ten thousand dollars for children in need of vital medical care.
"We are expecting this will be a great night out, filled with food, entertainment, and some great items to bid on to raise funds for the Good Friday Appeal.
The wider Geelong community does so much for us, so we wanted to give something back to them," said Mr. Bartolo.
The fundraising dinner will be accompanied by an auction where guests will have the chance to win a range of prizes – gardening materials, sporting tickets, helicopter flights, and accommodation vouchers – kindly donated by local community members and greyhound industry participants.
"It is great to see the whole community get involved; we have been fortunate enough to have local businesses donate items for the auction. It is fantastic to see everyone rally together to raise money for the kids," said Mr. Bartolo.
The Good Friday Geelong greyhound race meeting will start with the first race at 5:39pm AEST, and the last of 12 greyhound races will be at 8:39pm.
Among the 12 races will be six heats of the Geelong Gold Cup which have attracted full fields, and include 2021 Geelong Gold Cup champion Weblec Jet, 2022 Ballarat Cup winner Compliance, 2022 Murray Bridge Cup winner Weblec Ranger, and 2022 Shepparton Cup winner Substantial.
Australia's best greyhound betting sites will be betting on all races, including the Cup heats which will be races four to nine.
Tickets for the dinner are priced at $100 each with proceeds going direct to the Good Friday Appeal.
The price includes a three-course meal, beer, wine and soft drink.
Items to be auctioned include a ride-on mower, and stud service to greyhound sire Mepunga Blazer.
The club has sold 50 tickets so far and is hoping to sell many more.
General admission to the greyhound track is free so people can also come to bid on the auction items without attending the dinner.
Similar Greyhound Racing News