Greenough's dual shot of capturing Warragul Cup riches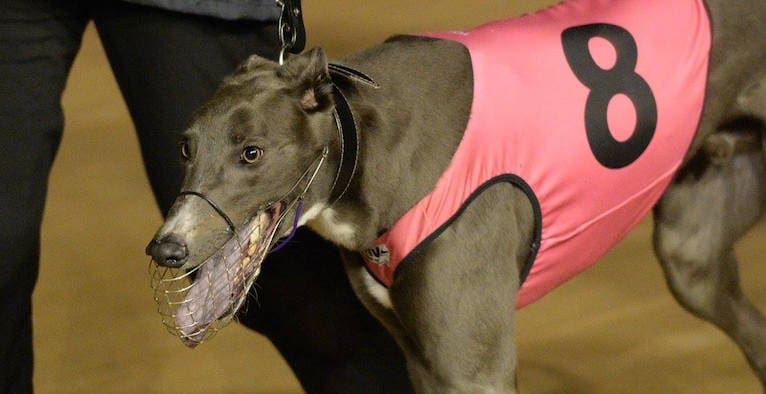 RESPECTED Victorian trainer Kel Greenough has two chances of capturing Saturday's Group 2 Warragul Cup (460m); although he concedes his duo will have to bring their a-game to defeat some of the sport's best sprinters.
Greenough puts the polish on Jimmy Newob ($6 with Sportsbet) and Northern Nangar ($26 with Crownbet) – both of which are newcomers to his Pearcedale kennel.
Jimmy Newob made his debut for team Greenough in his heat last week, romping home to win by six lengths in a fast 25.60 off box eight.
He moves into box six for the $47,000 to the winner decider and despite the challenge, Greenough says the 17-time winner is spot on ahead of the feature.
"He went well in his heat – he had the right box, he got a clear run and away he went," Greenough told Australian Racing Greyhound.
"He ran the second quickest in his heat so based on that you have to give him a chance. I would love to see him in box eight, but you have to take what you're given.
"I couldn't ask for anything more from him – he is racing well and he is feeling great so he just needs a bit of luck on the night."
Northern Nangar will also get a shot of the prize when he exits box seven this Saturday night, looking to go one better than in his heat where he finished second behind Kouta Mayhem (Fabregas x Belle's Melody Feb '15).
He has now had five starts for Greenough for three wins after making the trek down from the Northern Rivers where he was prepared by Dave Irwin.
"He ran a really good race in his heat – he is the interesting runner having recently come down from Grafton," Greenough said.
"I was a little hesitant putting him in the heats – I didn't want to throw him in the deep end – but he went enormous.
"He went for a gap on the home turn which wasn't there – but when he got clear he was going every bit as good as Kouta Mayhem and he was only beaten three quarters of a length."

Saturday's final is one of the best you'll see. Melbourne Cup hero Aston Dee Bee (Barcia Bale x Aston Elle Apr '15) will be looking to reverse last year's result where he finished last.
Multiple group finalist Kouta Mayhem appears drawn to perfection in the two, while Aston Miley (Barcia Bale x Aston Elle Apr '15) will get every chance off box eight.
Greenough explained it is a tough race to read on paper, with an even spread of talent across the eight finalists.
"I have no idea who is going to win it," he said.
"There is going to be a lot of pressure in the race looking at the sectional times – Black Mumbo will push up from the inside, Kouta Mayhem will be up there and the NSW dog Tiempo Dinero ran 6.44 early last week which was the equal fastest first split.
"Aston Miley could probably be the leader from the pink – she should be well boxed out there – so it is a hard race to find the winner.
"You couldn't be overly confident going into the race – even Aston Dee Bee will have to bring his best from box five – it's a great race."
A win on Saturday night would also deliver Greenough his first Warragul Cup trophy – having come close in 2014 with his star performer Paw Licking (Elite State x Kingsbrae Di Mar '11).
"We've had some success in Country Cups but we haven't managed to win the Warragul Cup yet," Greenough said.
"I've made the final before and not had much luck – so it's definitely one I'd like to have in the trophy cabinet."
The Group 2 Warragul Cup is race eight at Warragul on Saturday night and is set to jump at 9.37pm.
Similar Greyhound Racing News