Greyhound racing banned in ACT but participants vow to fight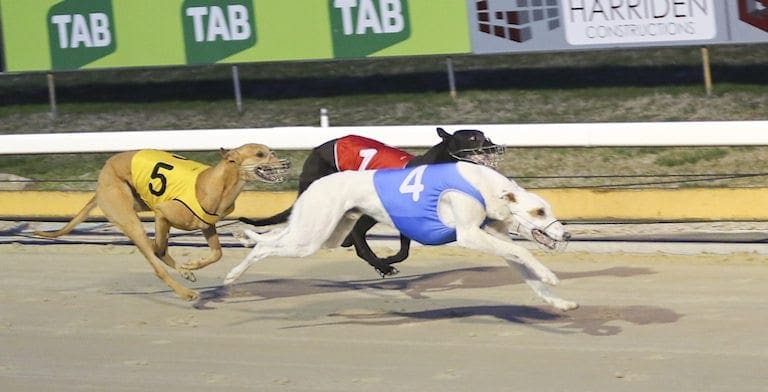 GREYHOUND Racing will be illegal in the ACT from April 30, 2018, after legislation to enforce the ban was passed through state parliament on Tuesday.
The Canberra Greyhound Racing Club, the only one in the territory, is vowing to fight for the future of the industry with club spokesperson Kel Watt saying there is a silver lining to the legislation being passed.
"Obviously it's going to be very tough for people, but on the upside it also means we have some certainty – you can't fight puffs of smoke and shadows," Watt told Australian Racing Greyhound.
"We've had 17 policy changes since this was bought up 16 months ago. Some were big, some were small, but you only have to move the goal posts slightly and it changes the game.
"Now it gives our legal team something to attack and hopefully we can get it overturned or at least get adequate compensation."
While the club pursues legal avenues to have the legislation thrown out, there are several measures in place to minimise the impact of the ban if those endeavours continue past next April.
"Now we will have something concrete and the fight is far from over. April 30 is still some time off and we have safety nets in place while the battle continues – whether that's short term like racing at Goulburn or long term like moving to Queanbeyan.
"We don't want that obviously – but the option is there if needed because the legal options could take a couple of years to be settled."


The legislation passed just over 24 hours after the ACT industry held a rally in support of saving the sport. Watt said the Club was pleased with the turnout in dreary conditions.
"People came thinking it was a dark time for the industry, but there was also a great sense of community and belonging and we heard some really inspirational speeches," he said.
"There were politicians, union members, workers and trainers all standing side by side – it was great.
"The weather was very bleak so the numbers were down slightly, but we got around 300 people there, which was good all things considered."
Several leading media organisations covered the event by labelling it a clash between anti-racing and pro-racing protestors. Watt couldn't hide his frustration at the biased coverage.
"It wasn't the case – it was a 74-minute event and towards the end we had a couple of vegans who lacked the muscle density to lift their home-made signs jumping in front of the cameras.
"It's really disappointing that's the angle the mainstream media went with just to get a couple of sensationalised headlines.
"It just didn't reflect what actually went on – they chose to focus on the last minute intervention by a couple of radicals instead of the 70 minutes prior of the community coming together and explaining what effect the ban is going to have on their lives."
Similar Greyhound Racing News