GRNSW boss delighted after bumper Million Dollar Chase meeting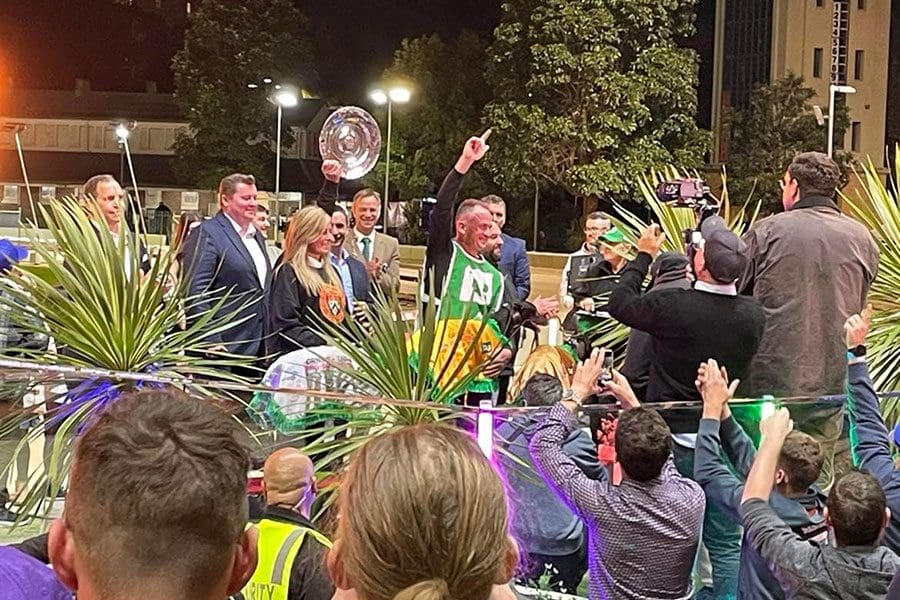 The sport of greyhounds is booming in New South Wales after a big Million Dollar Chase crowd, coverage from Fox League and sporting celebrities getting on board.
These are just some of the reasons why Greyhound Racing NSW CEO Tony Mestrov is excited about where his sport is positioned at the moment.
And the big crowd on hand at Wentworth Park did not go home disappointed on Saturday night, witnessing an incredible performance from She's A Pearl, taking out the final in 29.32 seconds.
"I'm so happy. I'm happy for the industry. What I saw during the week on social media was how much encouragement there was for the participants in the race and for each other," Mestrov told AustralianRacingGreyhound.com.
"(On Saturday night) you saw the atmosphere – we had a big week promoting it. The (GRNSW) team has done an amazing job and this is what you get.
"You've also got owners – this is what the game is all about – I don't know how many of them (were) here.
"That's what greyhound racing is all about."
Along with the growing spectator base has been interest from high-profile names in Australian sport.
"We're building and always making improvements. We've brought on (boxer) Harry Garside and he wants to adopt a greyhound," Mestrov said.
"He was brought up with greyhounds in Victoria. Now we've got some credibility with Tim Cahill and Jess Fox associated with greyhounds."
Mestrov is also delighted at the partnership Greyhound Racing NSW has stuck with Fox League, which televised the Million Dollar Chase on Saturday night, and the new fans who could emerge from this agreement.
"That's fantastic. There's a big crossover with fans. Ninety per cent of fans are fans of both sports," he said.
"That's really worked. They're both working-class sports and both are incredibly popular at the moment.
"We've got a financial agreement and there's editorial that we get. But they believe in what we do, and it works both ways."
Mestrov said the ongoing success of Million Dollar Chase-winning trainers Jodie and Andy Lord was vital for the growth of the industry in NSW.
"I'm just excited. I'm happy for Andy Lord and Jodie. They are extremely important for racing in NSW," he said.
"They provide so many dogs. The industry needs them.
"A female trainer won here and that's important for us. We are a diverse sport – people don't know that."
Mestrov said She's A Pearl was now highly deserving of her "Queen of Wentworth Park" tag.
"She was just too good – she's the best dog in Australia," he said.
"She ran a 29.32. There was no opposition – no one could get close. I'm not sure what dog can."
The Greyhound Racing NSW boss added no commitment had yet been made to a new home for dog racing in western Sydney.
The organisation's lease at the historic Wentworth Park venue will expire and not be renewed in 2027.
"There's no decision which has been made yet because of the election. Ongoing conversations are being had with government," Mestrov said.
"(NSW) GBOTA and GRNSW both agree that we need to move on. We're looking at different sites. We're working on it with government."
Similar Greyhound Racing News