Remember when: Buka Sunset bowed out in form in Bendigo Cup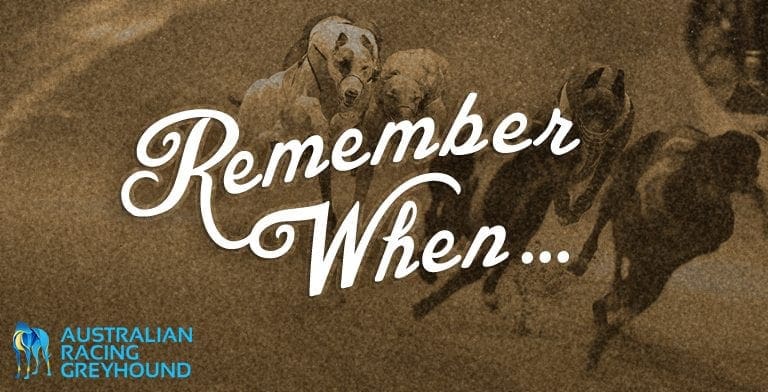 HE had already established himself as one of the best sprinters in the country when, on December 14, 1987, Buka Sunset contested his last race, the final of the Bendigo Cup, run over 430m.
In a fitting end to his 63-start career, Buka Sunset exited box three and the Alec Reid-trained flyer held on to defeat the smart Hot Spell by a long neck with the equally-talented Bee Sting just a length away third. The $4,000 winner's cheque took his career earnings to a solid $58,000.
Buka Sunset, a black dog by Waverly Supreme out of Sabby's Image, had begun his career just 20 months earlier, running fourth in a maiden at Olympic Park on April 28, 1986.
The October 1984 whelping then finished second and fourth at Geelong before breaking through for his first win on July 12, over 520m at Cranbourne.
He went for a spell and resumed with a win over 512m at Lismore on September 20.
Back in Victoria, Buka Sunset won by five lengths over 347m at Geelong and then narrowly won a heat of the Warragul St Leger, over 424m. He finished seventh in the final.
After a win and second placing at Geelong, Alec Reid entered Buka Sunset for the New Star Classic, run over 400m at Wangaratta.
He won his heat on November 22, then finished fourth two days later over 511m at Olympic Park, his first city start, before coming back to win the New Star Classic final by five lengths on November 29.
Reid raced Buka Sunset for seven successive starts at Olympic Park between December 8 and January 19. The black speedster won through to the final of the Silver Chief Classic, finishing fifth to Hopeful Supreme, and then made the final of the Edments Trophy, but could only run seventh behind Regal Post.
After winning the last of his seven-race campaign at Olympic Park, Buka Sunset notched two victories at his first two 511m Sandown Park starts.
Back at Olympic Park for the Australian Cup series, Buka Sunset was narrowly beaten in his heat by Hidden Blade but then scored a brilliant win in his semi-final, running 29.84 to set the time standard. In the final, run on March 2, he could run only fifth behind Regal Post.
Brought to Ballarat for its Cup series, Buka Sunset won his 450m heat by three lengths in 25.58, a new track record. Peaking too early, he found Shining Chariot too good in the March 25 final.
Back at Olympic Park, Buka Sunset was beaten a half head by Lightning Boy in a heat of the Chef Galaxy Cup, but annexed the final with a half-length win over Chariot's Darlin'.

His next assignment was the Horsham Cup, with the heats run over 480m on April 18 and the final just two days later. Buka Sunset scored a good win in his heat and then snared the final by four and a half lengths.

Placings followed at his next three starts, the last of which was a heat of the Richmond Derby, run over 537m on May 8. In the final a week later the black sprinter picked up his third piece of silverware, scoring by three lengths from Memories Gate in a fast 31.40.

Buka Sunset then ran three placings at Olympic Park, the last of them over the 298m short course, before heading to Harold Park at the start of July for the prestigious Winter Stake, run over 457m. He won his heat but could only finish seventh behind the Tasmanian star Crotty Kid in the July 11 final. This was Buka Sunset's last interstate campaign.

Back in Victoria, Buka Sunset won a heat of The Victoria Bitter at Olympic Park on July 20, ran a half-head second at Ballarat two days later and then downed Hot Spell by three and a half lengths to win The Victoria Bitter final on July 27. Clearly tired, he could run only sixth at Ballarat two days after his Olympic Park win.

Reid gave him a brief let-up, resuming in the heats of the Anniversary Trophy at Olympic Park on August 17. This was the first year the race was run over 511m and Buka Sunset ran second in his heat, but was injured and had to be scratched from the final.

He returned on September 11 with a victory over 347m at Geelong and then another win at the track, this time over 457m.

Buka Sunset was then beaten at his next seven starts, running a second at Geelong, three thirds, at Olympic Park, Shepparton (440m) and Sandown and three fourths, at Geelong, Olympic Park and Shepparton.

Buka Sunset burst back into form at the right time, winning at Olympic Park on November 9, just in time for the Melbourne Cup series.

The Melbourne Cup series began with 10 heats on November 12. Buka Sunset finished second in his run-off, behind surprise winner Val Curl but then advanced to the final by utilising box one perfectly, downing the topline NSW sprinter Hiraani Blade in his semi-final.

In the Melbourne Cup final, Buka Sunset began well from box one and competed for the lead with the likes of Club Edition, Crotty Kid and New Tears until the back straight. New Tears struck trouble and fell and Buka Sunset was unable to hold off the finish of Speedy Mick, who went on to score by three lengths.

On December 7, Buka Sunset contested a heat of the Bendigo Cup, run over 430m, winning by two lengths in a fair 25.17. Four days later he finished third behind Modern Gossip at Geelong before ending his career with his hard-fought success in the Bendigo Cup final.

Buka Sunset finished his career with 27 wins, 15 seconds and eight thirds from his 63 starts. He went on to have an illustrious career as a sire with more than 800 of his puppies making it to the track, including 1992 Melbourne Cup winner Master Giant and champion South Australian stayer Raven Kelly.


Warning: count(): Parameter must be an array or an object that implements Countable in /home/australianracinggreyhoundzzz/webapps/app-australianracinggreyhound/wpress/wp-content/plugins/Odds-Compare/vendor/guzzlehttp/guzzle/src/Handler/CurlFactory.php on line 67