Jimmy Newob out to break group race hoodoo in Horsham Cup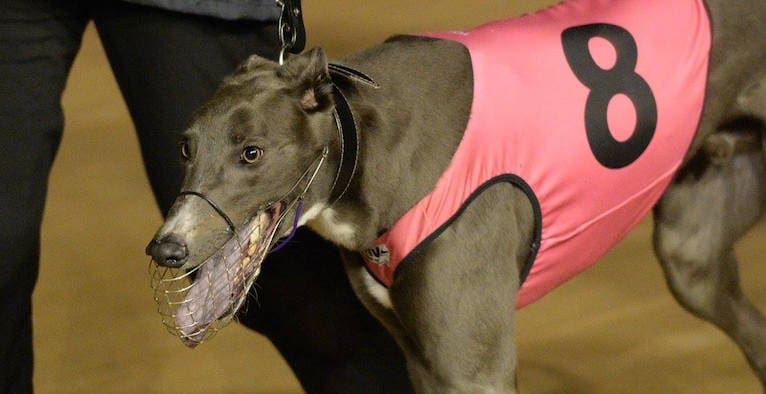 AFTER running placings in four group or listed races throughout his career, Jimmy Newob (Cosmic Rumble x Nosey Rozy May '15) will be chasing an elusive feature race win when he lines up in Saturday's Group 2 Horsham Cup (485m).
The blue dog recorded a strong win in his heat last Friday, beginning well off the inside draw and leading throughout in a fast 27.29.
He heads into the final having not missed a place at his past seven starts, including a second in the Group 2 Warragul Cup, a third in the Listed Australian Sprint and a second in the Group 2 Cyril Rowe Cup at Bulli.
Trainer Kel Greenough says he is happy to have made the final, but concedes it will be tough to win against a stellar line-up.
"These races are hard to make and they are even harder to win," Greenough told Australian Racing Greyhound.
"He went well in his heat but he will go into the final and will meet an outstanding field so naturally he is going to need a bit of luck."
You couldn't hand-pick a better field than the 2018 Group 2 Horsham Cup. The race is headlined by Group 1 Melbourne Cup winner Aston Dee Bee (Barcia Bale x Aston Elle Apr '15) and dual Group 1 winner Out Of Range (Fernando Bale x Nicki Fields Dec '15) which have drawn boxes eight and two respectively.
Adding some x-factor to the feature is fastest qualifier Tiempo Dinero (El Grand Senor x Time And Money Feb '15) which took out his heat in a stunning 27.06 last Friday. Jimmy Newob will jump wearing the red stretch vest, remarkably for the fifth straight time.

While Greenough says he doesn't want to knock back having the red, he feels his runner would have been better drawn out wide.
"He is a better dog off the pink – but you can't really complain when you keep getting the red," he said.
"They did two box draws for the race. The first one was done by GRV in error and I was thrilled because he came up with box eight – but now he will start from the inside.
"He tends to want to go around other dogs, but he is learning how to race a bit better off the inside so hopefully he can get a bit of luck in the final."
Jimmy Newob thoroughly deserves a group win, having been racing against the best in the country virtually his entire career. The 35-kilogram powerhouse has won 19 races throughout his career, with his earnings sitting on $160,344.
"He is a quality dog and he has been throughout his whole career," Greenough said.
"He has been competing in big races since he was a young dog which is no easy feat, but he has really matured into a nice race dog.
"It would be great to see him finally win a nice race this week, but it is going to be hard up against dogs like Aston Dee Bee who you'd have to say is one of the best dogs in the country.
"Hopefully he gets some luck and makes it around safe and we'll keep having a crack with him."
The Group 2 Horsham Cup will be held this Saturday night and is worth $47,000 to the winner.
2018 GROUP 2 HORSHAM CUP BOX DRAW
1 Jimmy Newob
2 Out Of Range
3 Super Sook
4 Tiempo Dinero
5 Solitary Girl
6 Alpha Lucky
7 Alpha Georgiou
8 Aston Dee Bee
Reserves
9 Gregorovitch
10 Calendar Boy
More Greyhounds News