La Sierra: a brief but notable distance career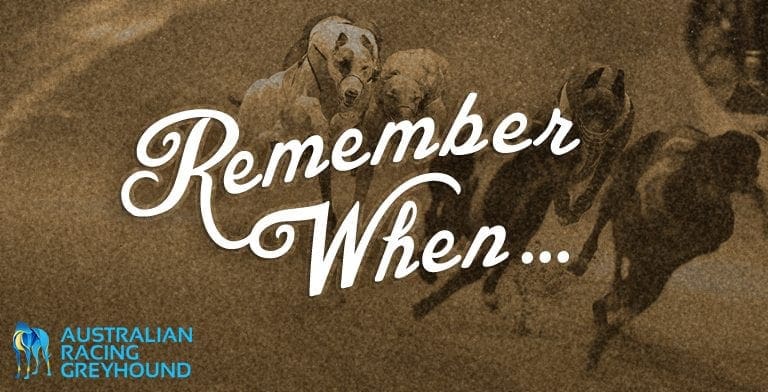 WHEN boom stayer La Sierra cruised her way to a six-lengths victory in the final of the John McKenna Memorial, run over 718m at Sandown Park, on July 17, 1975, she was arguably recognised as the best stayer in the country.
It was her eighth win in succession and her 13th in just 15 starts during 1975. Unfortunately, the McKenna victory would be the high-water mark of La Sierra's short but impressive career.
A fawn bitch whelped in December 1972, La Sierra was by former NSW champion sprinter Mister Moss out of Mayo Gold. Tipping the scales at just 24 kilos, La Sierra was owned and trained throughout her career by Brian Rickards.
After a couple of qualifying runs at Sandown and Geelong in June 1974, La Sierra had her first outing in a 528m juvenile race at Bendigo on July 6, running a long neck second. On July 20, the fawn bitch registered her first victory, scoring by eight lengths in a juvenile at Bendigo over the same trip.
Two second placings over the sprint course at Bendigo followed before La Sierra was again beaten a long neck, this time at her first middle distance start, over 592m at Geelong on August 21.
A week later she recorded her second win, scoring by five and a half lengths over 592m at Geelong in a slow 36.01.
Rickards then turned La Sierra to distance racing, contesting a 735m race at Cranbourne on September 21. She failed to flatter and crossed the line a well-beaten sixth. After the race, La Sierra was found to be injured and stood down for 14 days.
La Sierra resumed in October over 592m at Geelong, coming home strongly to finish second behind the smart Fabey First. At her next three starts, all over the same trip, La Sierra never looked a real threat, finishing fourth, third and fourth respectively.
Brought to the city for the first time, La Sierra contested a 718m race at Sandown Park on November 28, but after being in second place until the home straight she dropped out to finish sixth, beaten 15 lengths. Stewards were not impressed and gave her a one-month suspension for failing to chase.
During that month or so, Rickards must have worked some magic, because when La Sierra resumed racing she would prove to be almost unbeatable.
Her resumption took place on January 1, 1975 over 592m at Geelong. La Sierra finished strongly to win by a length in a reasonable 35.45.
Contesting only her third distance start, La Sierra broke through on January 30 over 720m at Shepparton, running a best of the meeting 43.16 to score by six lengths.
Taken to Warragul, La Sierra was badly checked and ran fourth over 704m on February 21.

Rickards entered her for the heats of a fourth grade trophy event over 732m at Olympic Park on March 7. From box eight, La Sierra led most of the way to down Brindle Streak by four and a half lengths in 44.58. She then took out the final a week later, in exactly the same fashion, but only running 44.95.
Returning to Sandown Park on April 3, La Sierra won over 718m by three and a half lengths from Truelk in a solid 44.21.
She then chased Nadgi all the way at Olympic Park on April 14, going under by half a head in a thrilling finish.
La Sierra now hit a purple patch of form, which would last for almost three months.
On April 28, she recorded a one-length win over Benjamin Court in a heat of the Olympic Park Distance Championship (later known as the AWM Distance Title), running a fast 44.43.
In the final a week later, La Sierra and City Dweller staged a great battle up front with La Sierra downing the latter by half a length to collect her first piece of silverware.
La Sierra was next aimed at the Sir Henry Bolte Trophy, also run at Olympic Park. She led all the way to win her heat by a length from Vera Shan and then took out the final on May 19 in virtually the same way, this time holding off Vera Shan to win by half a length.
After coming from behind to win a graded event at Sandown Park, La Sierra's next assignment was the Sandown Park Distance Championship, with the heats run on June 12.
Starting from box six, La Sierra finished strongly from third early to defeat the Irish import Dunmain Scholar by almost two lengths. Unfortunately, La Sierra, along with Mum's Ruby and Starlight Court were all forced to be scratched from the final due to kennel cough.
La Sierra resumed from her enforced break in the heats of the McKenna Memorial at Sandown, on July 10. Second for most of the way from box five, La Sierra finished too strongly to defeat Dark Debutante by half a head in a good 44.12. It was her seventh win on end.
In the McKenna Memorial final, La Sierra bounced out in front from box three and blitzed her rivals to win by six lengths from Dunmain Scholar in a fast 43.85.
On July 24, La Sierra contested a President Stake (top grade) at Sandown, but was beaten for the first time in nine races, finishing a one and a half lengths third behind Starlight Court, coming from fifth early.
After again running third, this time behind City Dweller at Olympic Park on August 4, La Sierra returned to the winning list, turning the tables on City Dweller to down that greyhound by three and a half lengths in a heat of the Anniversary Trophy. It would prove to be the last win of her career.
The Anniversary Trophy final was reduced to just six runners after scratchings, but La Sierra only plodded, finishing a well-beaten third behind Dunmain Scholar on August 18.
A long neck second to Brindle Streak at Sandown was followed by a third, beaten almost six lengths to Khana Jewel at Olympic Park, before La Sierra contested a heat of the NCA Cup at Sandown, missing the final when she ran third behind the brilliant up-and-comer Bolta's Gift.
La Sierra's last two career starts came at Olympic Park in November. She contested a heat of the Spring Cup and ran home well to finish second to Digby Court. In the Spring Cup final, run on November 17, La Sierra was third early before dropping out to finish at the tail of the field behind Mum's Ruby, the first time in 13 races she had been unplaced at Olympic Park.
After the race La Sierra was found to be injured and was immediately retired.
She had raced just 36 times for 16 wins, eight seconds and six thirds, making six major race finals, winning three and being placed in one and scratched from another.
Similar Greyhound Racing News