Lagoon Jazzy out to score Golden Easter Egg upset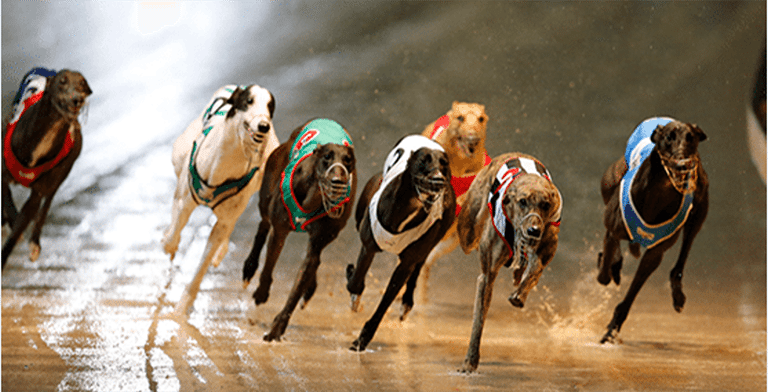 DESPITE being the 40/1 outsider in this Saturday's Group 1 Golden Easter Egg (520m) at Wentworth Park, Ray and Sharron Webster say it's a dream come true to be competing in the $250,000 final with their consistent bitch Lagoon Jazzy.
A daughter of Barcia Bale and former top racer Lagoon Lowanna, Lagoon Jazzy qualified for the biggest race on the NSW racing calendar when finishing second behind Striker Light in her semi-final on the weekend.
The blue fawn bitch was quickly into stride off box one, but was out-paced by her Victorian rival when finishing six lengths behind the winner which clocked 29.64.
Trained at Cawdor, co-trainer Ray Webster said he and his wife Sharron were elated to have made the decider.
"It is a fantastic thrill to get her there, especially because we bred her great grandmother, her grandmother and her mother," Webster told Australian Racing Greyhound.
Webster is under no illusion heading into the final – he knows just how tough it is going to be to win.
The final is set to be a cracking event, featuring a stack of talented types including Up Hill Jill (box two), Lucky Chap (box three), Big Flood (box four), Aqua Cheetah (box six) and Striker Light (box seven).
However, Webster remains optimistic, claiming racegoers are yet to see the best of the eight-time winner.
"She is going to be a rough chance in the final, although I do know that she is capable of going faster at Wentworth Park than what we have seen so far," he said.

"She can improve – in the past she has trialled there in quick time – so its my job to try and get that out of her in a week which is only a short amount of time.
"I have got a big opinion of her, but she has had a few niggling problems along the way including a season which threw a spanner in the works for a couple of months but she is getting back to her best now.
"She doesn't draw any races, but I know what she is capable of doing.
"Hopefully we will see the best of her on Saturday night."
However, win, lose or draw, Webster says it is a thrill just to have made the feature, with his fingers crossed for a safe run.
"When a jockey starts out they will all tell you their dream is to win the Melbourne Cup – well in greyhound racing – especially in NSW – the equivalent of that would be to have a runner in the Golden Easter Egg.
"It would be the pinnacle of our career if she could run a decent race – it would be a huge thrill.
"But no matter what she does we will be proud of her – at the end of the day all we want is for her to get around safe and to run a decent race."
Similar Greyhound Racing News