Lupini Monelli defies big odds to win Sandi's Me Mum Memorial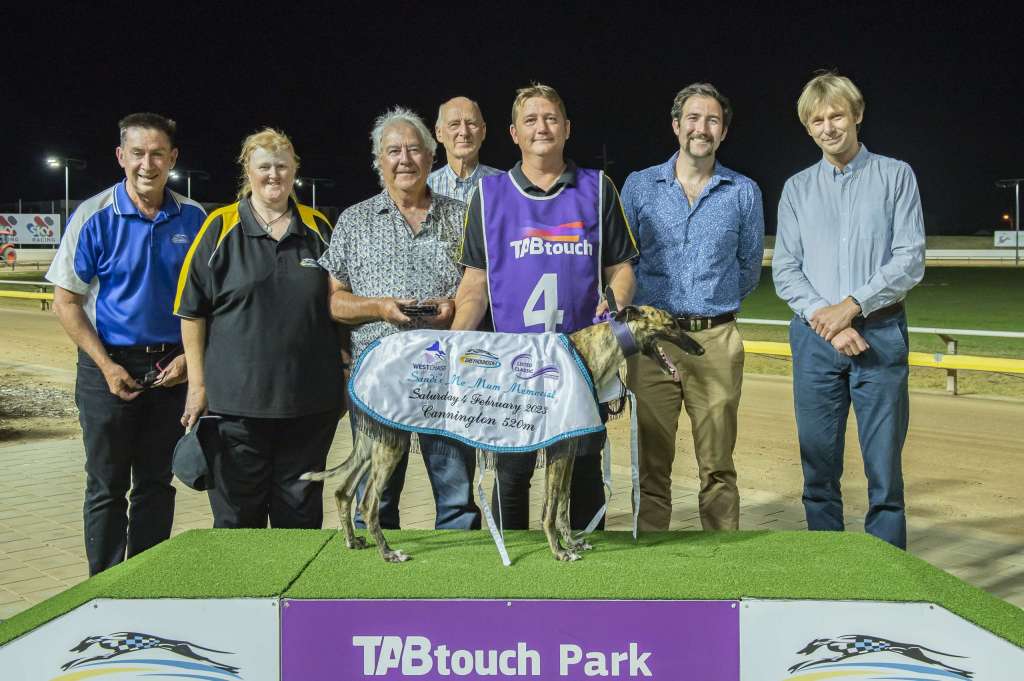 Even handler Brad Cook admitted he thought Lupini Monelli was no chance of winning the Sandi's Me Mum Memorial at Cannington on Saturday night.
With odds of $27.30 after scraping into the final following a fourth place in her heat on January 28, even that juicy price was not enough for Cook to have a bet on her.
But despite Electrified beating her by seven lengths in that heat, Lupini Monelli turned the tables in stunning fashion, winning the Listed feature over 520m in 29.85 seconds.
Standout Western Australian chaser Electrified – for Steve and Krystal Shinners – came third, with Custard Monelli completing a memorable quinella for trainer David Hobby.
Hobby was one of not many who did not discount his two-year-old bitch's chances on Saturday night.
"Before the race when he asked if I could handle her, he said he thought she was half a chance," Cook told Sky Racing.
"So I wish I listened and had a couple of dollars on her at $26."
Fava Monelli was another Hobby runner, finishing fourth, while kennelmate Adzuki Monelli was last across the line.
Of all the Hobby runners in the race, Lupini Monelli was least expected to win.
This was particularly the case when the outsider was fifth before the first turn.
But she powered home and got there from the inside at the post, stunning plenty of punters in the process.
With just three wins from 21 starts going into the final, there wasn't a lot of faith that Lupini Monelli could get the job done.
But she also had nine runner-up placings against her name, so more often than not she has a record of being there or thereabouts at the finish.
She displayed that experience and nous when she made her way to the rail after rounding the first turn, putting her in second spot with an opportunity to pounce.
The young chaser took that opportunity.
"Behind the boxes going around the first corner, she was near the back," Cook said.
"And I thought 'oh, she's no chance here'.
"But she just managed to duck to the rail."
Sandi's Me Mum Memorial Final – Saturday, February 4
Lupini Monelli (29.85)
Similar Greyhound Racing News