Manzu stamps himself a 'legit' star of WA greyhound racing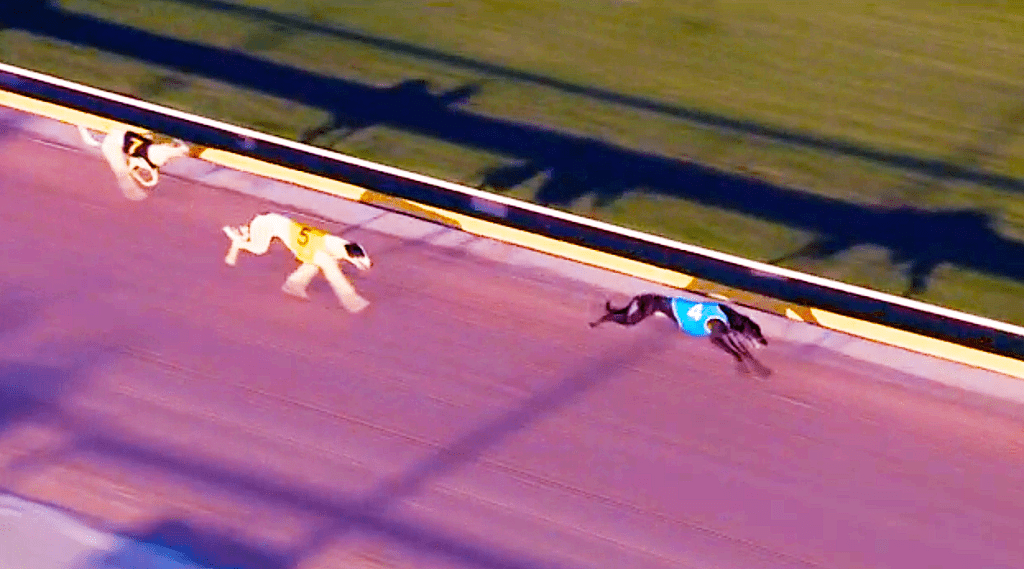 Manzu has completed a stunning return to racing after a horrific injury ordeal which left Western Australian trainer Margaret Hepple unsure her star chaser would ever return to the race track.
Monday afternoon at Cannington, the son of Vanderworp and Legit Boss posted his 5th straight win in a brilliant 29.71 display over the 520m.
In a small field and exiting from box 4, after a moderate getaway the 31kg chaser hunted up along the rails around the first turn to lead throughout, saluting by 3.5 lengths at the finish, in what was his 13th career victory from start 19.
In what is an incredible comeback after a 9-month injury layoff in which he required the removal of chipped bone from his stopper.
He is unbeaten in his comeback this preparation, the 2021 Group 2 WA Derby winner appears to be showing no signs of slowing down anytime soon.
His dam Legit Boss has become an outstanding producer from her first mating to Vanderworp, including the likes of Ruby Doobie (12 wins, 28% strike rate), Kapito (10 wins, 45% strike rate), Valachi (10 wins 40% strike rate) and Zonte (4 wins, 67% strike rate).
Her owner Luke Townsend said there were a couple of reasons as to why he suggested the mating to breeder Margaret Hepple.
Cannington Race 10 May 30 2022 Free For All (520m) – Manzu (29.71)
---
"The biggest reason for that recommendation was Legit Boss was so strong and we wanted a dog that had a lot of speed and knowing Vanderworp well, I knew his best attribute was his box speed and pace and that was what Legit Boss was lacking," Townsend told australianracinggreyhound.com.
"Vanderworp had an all-business attitude and Legit Boss was a bit of a 'smoocher' – so all-in-all it seemed like the perfect fit."
"The whole litter has a lot of speed and a few of them were blessed with their mum's strength as well.
"The fact the whole litter has a lot of ability is very rare for the entirety of a litter to have the ability to win races."
Vanderworp was trained by Chris Halse, for whom Townsend is lead foreman and despite only a light career consisting of 29 starts, the son of Kelsos Fusileer and High Recall saluted on 16 occasions, including victory in the 2018 Group 2 Bendigo Cup.
"He was very fast early and his early sectionals at Cannington at the time were unheard of.
"Unfortunately, he couldn't quite run the 520m, but he was an extremely fast dog that beat a star-studded line-up to win that Bendigo Cup final."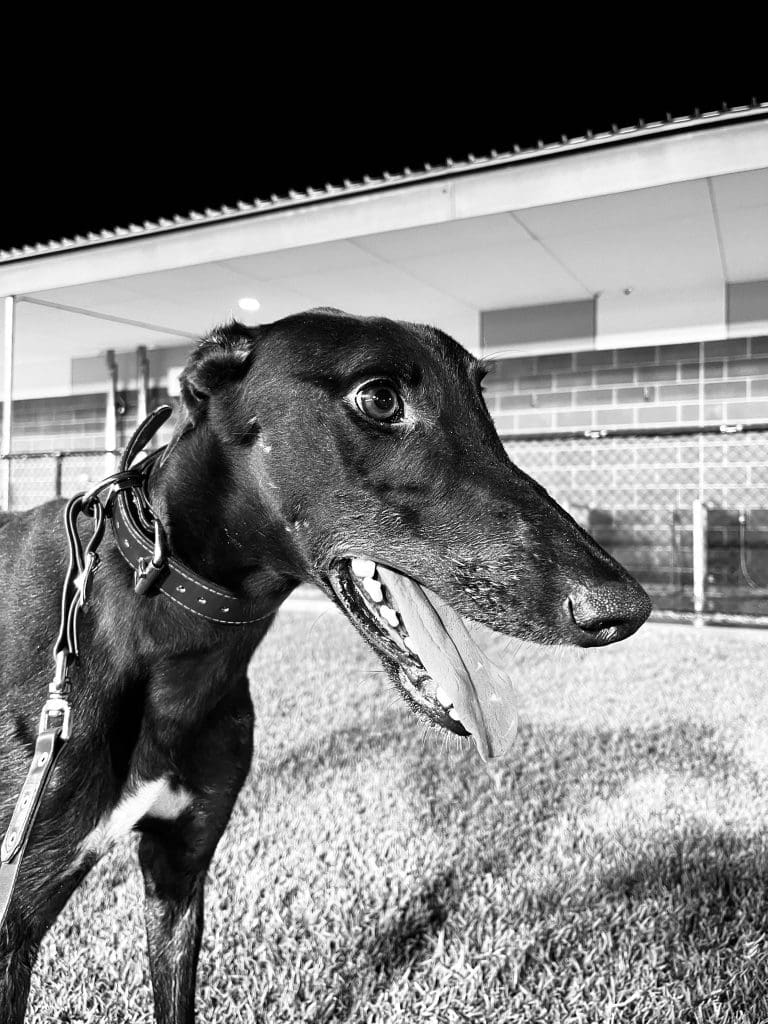 While his demand at stud has not been enormous, since the emergence of the Legit Boss litter, has certainly aided in attracting some handy bitches including Times Square and Sara Monelli.
As for Legit Boss' current litter to West On Augie, Townsend's Stone Cold Augie ran a brilliant race in recent weeks to finish 3rd in the Group 2 WA Derby Final.
"I haven't heard too much about the rest of the litter, but Stone Cold Augie won the Perth Cup Consolation at his 12th start, along with finishing 3rd in the Derby and he's been super for me and going really well."
---
Similar Greyhound Racing News