Melbourne Cup Eve kicks off Victorian Metro Greyhound Carnival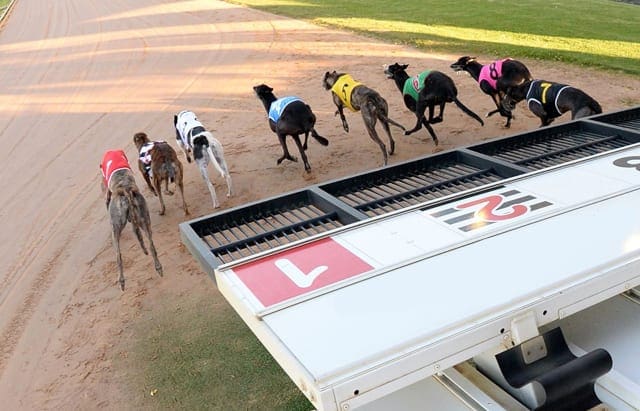 Victorian greyhound racing action kicks in to a higher gear on Monday night when the newly established Victorian greyhound racing "Metropolitan Festival of Racing" launches.
The Metropolitan Festival of Racing includes 10 group greyhound races with over $2,000,000 in prizemoney on offer over five nights of dog racing at Victoria's two city track, The Meadows and Sandown.
While all eyes will be firmly on Flemington on Tuesday 3rd November for the 2020 Melbourne Cup, the Melbourne Cup Eve night has traditionally been a "fillup" night for punters with the final of the Group 3 Silver Bullet and the final of the Group 1 Hume Cup at The Meadows providing a greyhound betting feast.
The Meadows has turned Cup Eve into a wagering stronghold, with the Group 1 Hume Cup (600m) and Group 3 Silver Bullet (525m) providing plenty of betting interest on the night before Victoria's biggest horse race, and has regularly ensured punters have full pockets on Tuesday morning.
Four heats of the Hume Cup were conducted on 24th October, with the winners and second placegetters in each heat qualifying for Monday night's $108,000 Final to be run at 8.46pm.
Former NSW greyhound Zipping Zeek was the fastest heat winner in 34.10sec, followed by Last Hurrah, who stretched his winning streak to six when clocking 34.15sec.
Both greyhounds will provide their respective young trainers Ned McDonald, 20, and Brett Nye, 29, with their first group win if successful. First prize for the 2020 Group 1 Hume Cup is $75,000.
2020 Group 1 Hume Cup Final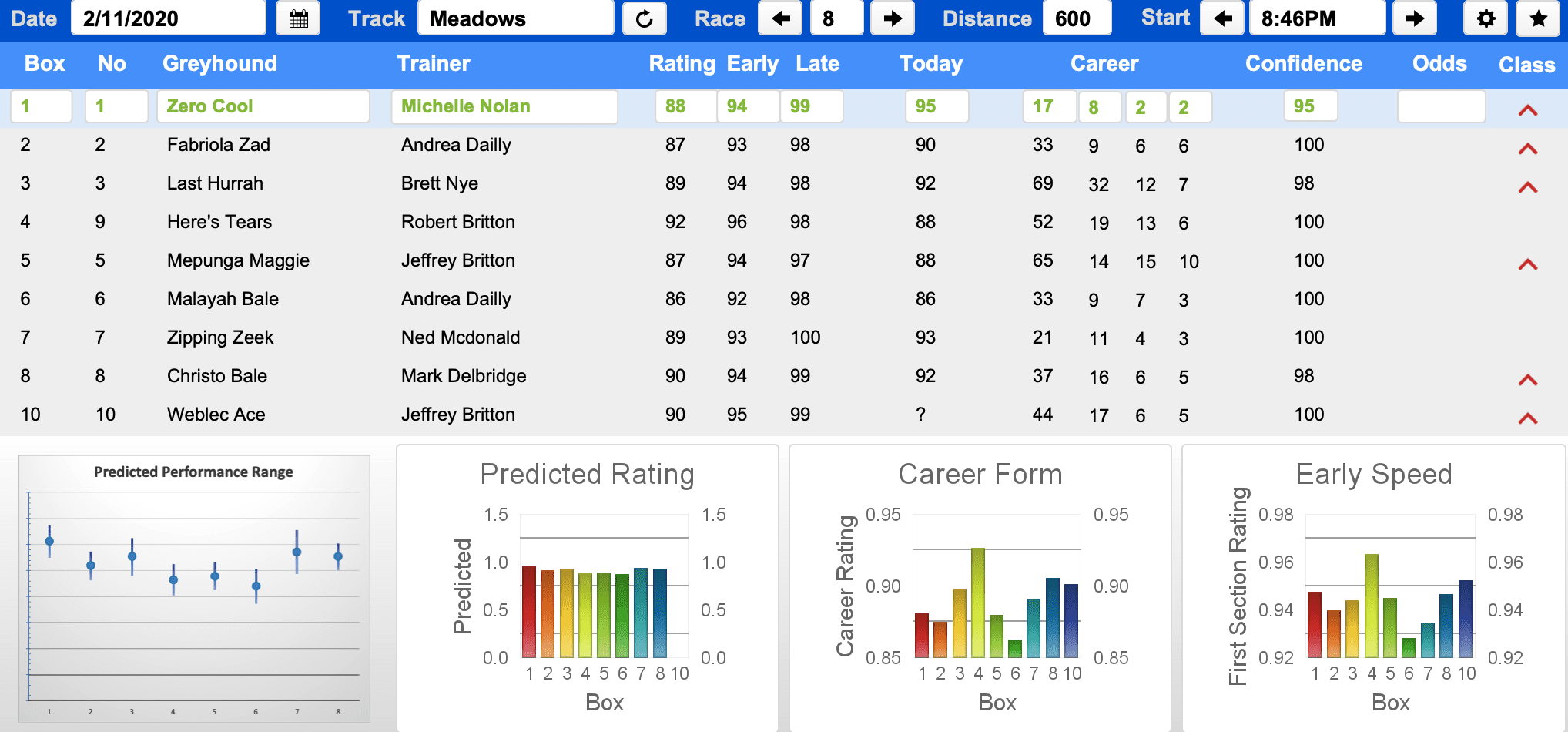 ---
The $35,500 Silver Bullet, to be run at 8.06pm, will be a fascinating race with three group winners drawn side by side.
Four-time Group 1 winner Simon Told Helen (6), Group 2 Shepparton Cup champ Hard Style Rico (7) and recent Group 3 TAB Great Chase victor Dr. Tucker (8) are set for an epic battle for the $25,000 first prize.
2020 Group 3 Silver Bullet Final
---
The 2020 Victorian Metropolitan Festival of Greyhound Racing continues on Saturday 7th November with the running of the Group 1 Topgun and Group 1 Stayers Topgun at The Meadows; and culminates on Friday 27th November at Sandown Park with the running of the $435,000 to the winner 2020 Group 1 Melbourne Cup final over 515m.
2020 Victorian Metropolitan Festival of Greyhound Racing
What
Metropolitan Festival of Greyhound Racing
Where
The Meadows & Sandown Park, VIC
When
Friday, November 3 – Friday November 27, 2020
Monday November 2 2020 – The Meadows
Group 1 Hume Cup 600m ($75,000 to the winner) & Group 3 Silver Bullet 525m ($25,000 to the winner)
Saturday November 7 2020 – Sandown Park
Group 1 Topgun 515m ($125,000 to the winner) & Group 1 Topgun Stayers 715m ($75,000 to the winner)
Thursday November 12 2020 – Sandown Park
Group 3 Shootout 515m ($25,000 to the winner)
Friday November 20 2020
Group 1 Melbourne Cup heats 515m & Group 1 Bold Trease heats 715m
Friday November 27 2020
Group 1 Melbourne Cup final 515m ($435,000 to the winner) & Group 1 Bold Trease final 715m ($105,000 to the winner) & Group 3 Sir John Dillon Memorial 595m ($25,000 to the winner)
Watch Live
---
2020 Group 1 Hume Cup Odds
---
2020 Group 3 Silver Bullet Odds
---
More Greyhounds News