Nangar Bear ready to unleash his brilliance in Ambrosoli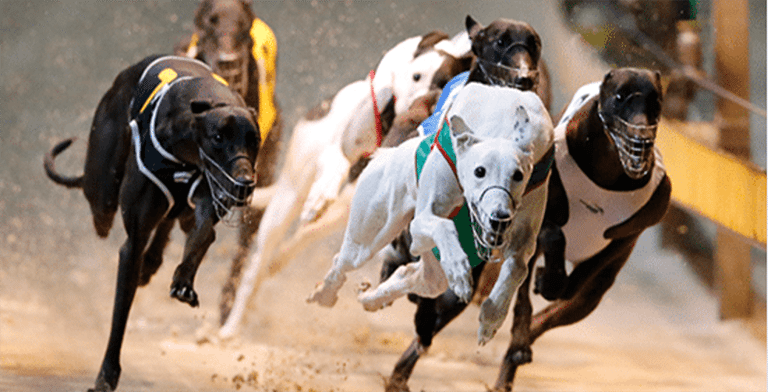 CLASSY sprinter Nangar Bear will be aiming to atone for missing out on a berth in the Group 1 Golden Easter Egg (520m) this Saturday night when he contests the consolation event, the Group 3 Ambrosoli (520m) at Wentworth Park.
Trained by Dennis Barnes, Nangar Bear ran 29.82 in his Egg semi-final last week when finishing third behind fastest qualifier, Up Hill Jill.
Remarkably, if the final was determined by finishing times, Nangar Bear would have been the fourth fastest qualifier for the feature behind Up Hill Jill (29.63), Striker Light (29.64) and Slamming Thunder (29.68).
Barnes said he is happy with his greyhound's recent form, having won two of his past three starts at headquarters.
"I was happy with his third last week – he was only a tenth off his time from his heat the week before," Barnes told Australian Racing Greyhound.
"He went good – he could have won a couple of the other semi-finals based on his time, but that's the way it goes.
"He is starting to put it altogether now – our breed seems to get better as they get older and I think he has started to mature and learn what racing is all about."
Nangar Bear is first reserve for the Golden Easter Egg, worth $250,000 to the winner, but Barnes says he is more than happy to be contesting the Ambrosoli which is worth 10 per cent of that amount.
"There are some very fast dogs in the Easter Egg and to be honest I think they would be too fast for him early and you can't give those dogs a head start," he said.
"If he did get a run he would need an inside box to be any sort of a chance.
"I am happy being in the Ambrosoli – $25,000 is a lot of money considering we do a lot of racing around Dubbo for $700 – it takes a lot of wins in the bush to make that kind of money."

A winner of 11 from 23 overall including four at Wentworth Park, Barnes says Nangar Bear, the $2.80 favourite with Crownbet, is a big chance of taking out the Ambrosoli from box one, a draw from which he has claimed two of his three starts.
However, it won't be an easy task up against the in-form Black Hole Sun (box two), WA gun Astrozone (box four), Victorian Shima Song (box five), Gosford Cup winner Barking Bad (box seven) and champion chaser Ando's Mac (box eight).
"I give him a big chance this week – the box has brought him right into the race – I wouldn't trade the one for anything and he goes into the race as the quickest qualifier.
"But he still has to do everything right because there are seven other dogs in the final which are good enough to win too."
The Group 3 Ambrosoli is race two at Wentworth Park on Saturday night and will jump at 7.45pm.
Similar Greyhound Racing News