National Sprint Championship the goal for Mister Twister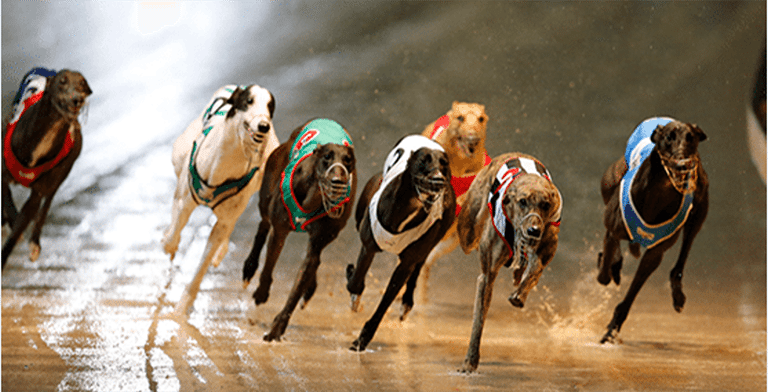 JASON Mackay has confirmed the Group 1 National Sprint Championship will be the next target for his star greyhound Mister Twister which scored a brilliant win in Saturday's Group 1 Peter Mosman Classic (520m) at Wentworth Park.
Stepping well from box five, the black dog scooted straight to the front of the pack and was never headed, defeating Up Hill Jill and Chasin' Crackers in a blistering 29.71.
Mackay, who spoke on Sky Sports Radio on Monday, said Mister Twister is nearing his peak and finally starting to show what he is capable of.
"Don't get me wrong, all the group 1s are quality fields with many chances but he is just getting the boxes right and he is nice and strong at the end of his races," Mackay said.
"Over 500m I don't think any dog could run him down – he is a powerhouse finisher and he is just starting to put it all together.
"He is two years and five months now so he is nearing his peak. He is doing a great job and I am rapt with him."
Mister Twister has now won 14 of his 32 starts with 12 minor placings including the $100,000 Richmond Riches Puppy Auction last month.
Seven of his wins have come at his last 11 starts since returning from an operation to have his tonsils removed – a move which Mackay says has paid off.
"I think we hit the right button there. When his tonsils flared up and I put him on the antibiotics he went good, but when the medication dropped off they'd flare up again and his runs were only ordinary.
"I made the decision to get the tonsils taken out and it has been a godsend to tell you the truth.
"The last couple of months he has really adapted to the boxes – he is getting it spot on and the lids are opening now and he is lobbing a couple in front.
"If he can continue that he is going to be in for a real bright future."
With Mister Twister now a winner of more than $250,000, Mackay praised the dog's owners, the Tiger Seven Syndicate, who purchased the son of Collision and NSW Greyhound of the Year Double Twist from the 2015 Richmond Riches Puppy Auction.
"They did their homework and nothing deters them money-wise if there is something they want and they think it's the quality they are looking for," Mackay said.
"All you get out of [the owners] is well done and thanks very much at the end of it. Luke [Murray – syndicate manager] is a real professional – he knows exactly where he is heading and he selected us to train this dog and it has been a great move."
More Greyhounds News