New bookmaker Neds.com.au is live and taking bets
Neds.com.au, a new online bookmaker, has officially launched and is taking greyhound bets.
A quick comparison tells us the newcomers odds will be competitive on greyhound racing as well, with three of the first four races at Albion Park today offering better prices than market leader Sportsbet.
Neds has two features which instantly stand out in their racing layout, with these being the money tracker and the featured bets.
Also read: Neds.com.au review
The money tracker:
The green indicates the amount of money wagered on each runner, while the orange tells you the volume of bets.
Featured bets:
This lets you know where the money is going in real time. If you are studying a greyhound field on the site, a runner is highlighted when a significant bet is placed.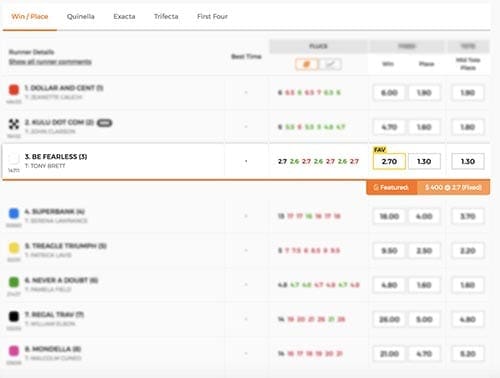 Bonuses and promotions
Neds is giving Australian punters $500 in bonus bets simply for signing up. This means you can can deposit $500 and receive an extra $500 in bonuses.
The wagering requirements are not too harsh with punters forced to turn the full amount over 1x before being able to withdraw it.
About Neds.com.au
Neds is the brain child of former Ladbrokes CEO Dean Shannon, and has been coming for a while, with the business registered in Australia from May 17.
The business is registered in Australia as Neds.com.au PTY LTD and is licensed to operate by the Northern Territory Gambling Commission.
From all reports the technical team behind the website is first rate, with many experienced in the gambling industry. This shows by nicely designed mobile apps and website.