New Gosford manager committed to keeping racing on track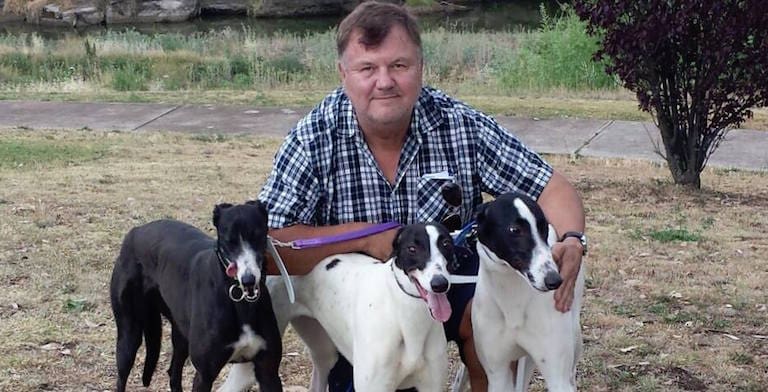 THE new manager of the Gosford Greyhound Track is determined to ensure no more race meetings are lost at the Central Coast venue due to the state of the track.
Alan Smith started in his new position with the NSW Greyhound Breeders, Owners and Trainers Association (GBOTA), the body which oversees the running of race meetings at Gosford, on Thursday.
Two days prior Gosford copped widespread criticism from participants after Greyhound Racing NSW (GRNSW) stewards made the decision to cancel the race meeting.
A track inspection at 4pm deemed the track surface to be unfit for racing due to inconsistencies relating to moisture levels at various parts of the course.
Tuesday's drama isn't the first time Gosford has been abandoned due to the state of the track. The venue lost several months of racing earlier this year after the track was damaged by rain, resulting in a complete overhaul of the surface.
The loss of the meeting this week ensured a hectic initiation to the world of greyhound administration for Smith, a former director at Sky Racing, who says it will be his priority to ensure Tuesday's fiasco doesn't happen again.
"Very high on my agenda is to make sure we keep racing," Smith told Australian Racing Greyhound.
"What's come out of Tuesday is a recognition that we need to be more focused on maintaining the surface. That's in no way a criticism of the curators, but we live in a racing world where the administrators want the best possible outcomes for greyhound welfare.
"Moving forward we need to find a better balance between preserving the welfare attitude and preserving race meetings.
"No one wants to see it happen and I am confident that barring a total catastrophe that we have turned a corner regarding what needs to be done and issues like Tuesday won't happen again."

Speaking of his new role, Smith, who first flagged an interest in greyhound racing when working with the great Graham McNeice, says he is prepared for what lies ahead and is committed to the bright future for greyhound racing at the venue.
In fact, he also wants to help the club grow to become more of an integral part of the central coast community.
Whilst Smith is aware not everyone will like him, he says he takes pride in the fact it is now his responsibility to ensure the club thrives – both as an organisation and for its participants.
"You certainly can't please everyone and that won't be my goal. Of course I want to please as many people as possible but I think greyhound racing needs to start thinking of itself as an entire sport and not just individual participants.
"I see a quite positive future despite some of the naysay going around. Change is never easy for organisations or people, but it's the 21st century and we need to move forward with a different way of doing things and looking at things.
"I want to see that happen whilst still preserving what is wonderful about the sport and that is that it is a sport that Mr and Mrs Suburbia can be involved in with their kids – it is a real people's sport."
More Greyhounds News