No regrets about retiring Burn One Down ahead of Bold Trease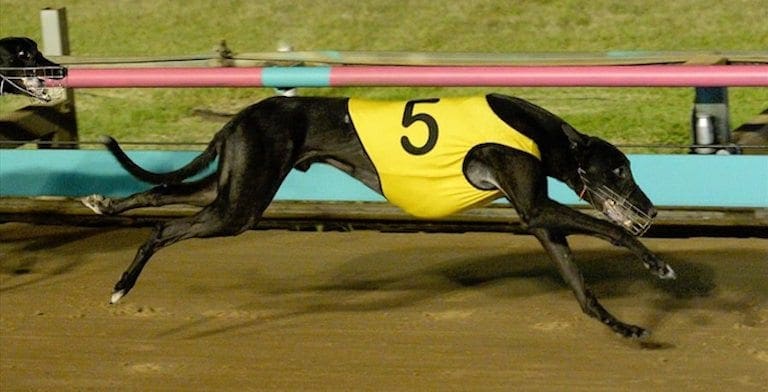 CLERGATE breeder David Pringle says he has no regrets about retiring his star stayer Burn One Down (Buck Fever x Fancy Jaffa Jan '15) ahead of the lucrative Group 1 Bold Trease (715m) at Sandown Park later this month.
Pringle announced on Tuesday that 'Dozer' had run his last race after finishing fifth in the invitation-only Group 2 Topgun Stayers (725m) won by Bogie Bekim at The Meadows on Saturday night.
Although proving he is still capable of matching it with the best in the country, Pringle said he and trainer Jason Thompson had decided it was time for Burn One Down to call it a day.
"It wasn't a bad run on Saturday night, but he is getting on in age and 12 months ago he probably would have gone a lot closer – his age is starting to catch up on him," Pringle told Australian Racing Greyhound.
"Jason and I decided a few weeks ago that unless he did something extra-ordinary that this would be his last race.
"He has nothing left to prove to us. He has been a very good dog and he has done enough – there was really no point pushing on and being greedy with him."
Burn One Down retires having started 55 times for 34 wins, nine seconds and four thirds and more than half a million dollars in earnings.
His major career wins were in the 2017 Group 1 Zoom Top, the 2016 Group 2 Topgun Stayers, the 2016 Group 3 Top Cat Video Cup, the 2017 Group 3 The Race Callers and the 2017 Group 3 Destini Fireball Stayers.

He has always been a special greyhound to Pringle who bred the black powerhouse from his own race dog Buck Fever (Brett Lee x Kiacatoo Pearl Dec '09) and prolific producer Fancy Jaffa (Collision x Flash Fancy Nov '07).
Pringle trained and bred Buck Fever which was lightly raced, winning six of his 18 starts with five placings. The under-rated sire, which Pringle often described as his 'best mate' passed away earlier in 2017.
"A few years ago I was driving to Newcastle with one of the pups from Buck's first litter in the back of the car," Pringle recalled.
"As I was driving through the snow I was thinking to myself 'gee wouldn't it be great to have a champion by Buck'.
"I never expected to actually get one and Burn One Down is a freak of nature. He is very special to us, especially now considering Buck is no longer with us."
Pringle said Burn One Down, which returned to the family property on Thursday where he will live out his days, will now get his own chance to make it at stud.
"He has been good to us – so we'll be good to him.
"We are going to stand him at stud. I expect him to be ready to go in about a month and we have already had a fair bit of interest from people wanting to use him.
"I plan on using him on a few of my own bitches. He will serve Midnight News (dam of Group 1 Peter Mosman winner Watch The Wasp) the next time she comes on season."
More Greyhounds News