NSW Greyhound Welfare & Integrity Commission leaders unveiled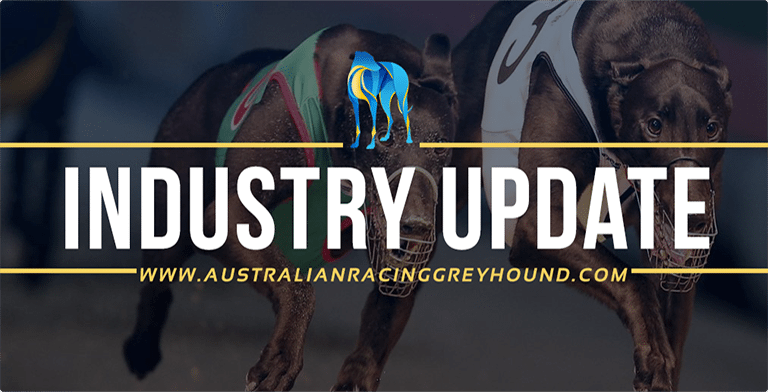 THREE commissioners have been appointed to front the new Greyhound Welfare and Integrity Commission.
The Commission will be led by Alan Brown, who will fill the position of Chief Commissioner. Brown is a lawyer specialising in banking, finance, property and commercial law, and is an experienced racing administrator.
His involvement in the administrative affairs of the thoroughbred racing industry commenced back in 1983 when he was elected to the board of the Sydney Turf Club. He held a range of positions with the STC, including treasurer and vice chairman, before being elected as chairman in 2005.
In 2008, Brown was elected as the chairman of Racing NSW, a position he held until 2014.
"Mr Brown's strong legal background, racing industry experience and considered approach will deliver effective leadership and strategic direction," said Paul Toole, NSW Minister for Racing.
Also appointed as commissioners are Clare Petre, formerly of the NSW Energy and Water Ombudsman, and John Keniry, a former NSW Natural Resources Commissioner.
Keniry is no stranger to many greyhound racing participants, having been announced as the man to help co-ordinate the shutdown of greyhound racing in NSW by former premier Mike Baird.
Keniry was the co-ordinator general of the Greyhound Transition Taskforce and made headlines last October when he attempted to resign from his position, with the widespread belief behind that decision being that he did not support the ban.
Just weeks after Keniry's unsuccessful attempt to resign, Baird and his Deputy Premier Troy Grant back flipped on the contentious greyhound racing ban and announced the establishment of the NSW Greyhound Industry Reform Panel.

The Panel made a series of recommendations to the government, including the separation of the commercial and regulatory functions of the industry – hence the establishment of the Integrity Commission.
The announcement of the appointments was made on Friday morning by Minister Toole, who welcomed each of the commissioners to their new roles.
"These appointments mark a key step forward in a new era of greyhound racing based on the highest standards of integrity and animal welfare," he said.
"The three commissioners bring a diverse mix of skills and experience from within and outside the racing industry."
The Greyhound Welfare and Integrity Commission will boast broad investigative powers to regulate the greyhound industry, target any wrongdoing, and maintain and enforce high animal welfare standards.
The first task for the three commissioners will be to recruit a team, with the initial focus being on a CEO and a chief steward. It will also be working with the current authority body, Greyhound Racing NSW, to facilitate an orderly transfer of the regulatory functions.
The announcement comes two months after a new board was announced for GRNSW which will now oversee the commercial aspects of the industry.
Morris Iemma, who led the Greyhound Industry Reform Panel, is the chairman, and is joined by Yvonne Howie, Michael Eberand, Matthew Waring and Hugh Armenis.
More Greyhounds News