NSW GWIC appoint former ASADA exec Judith Lind as CEO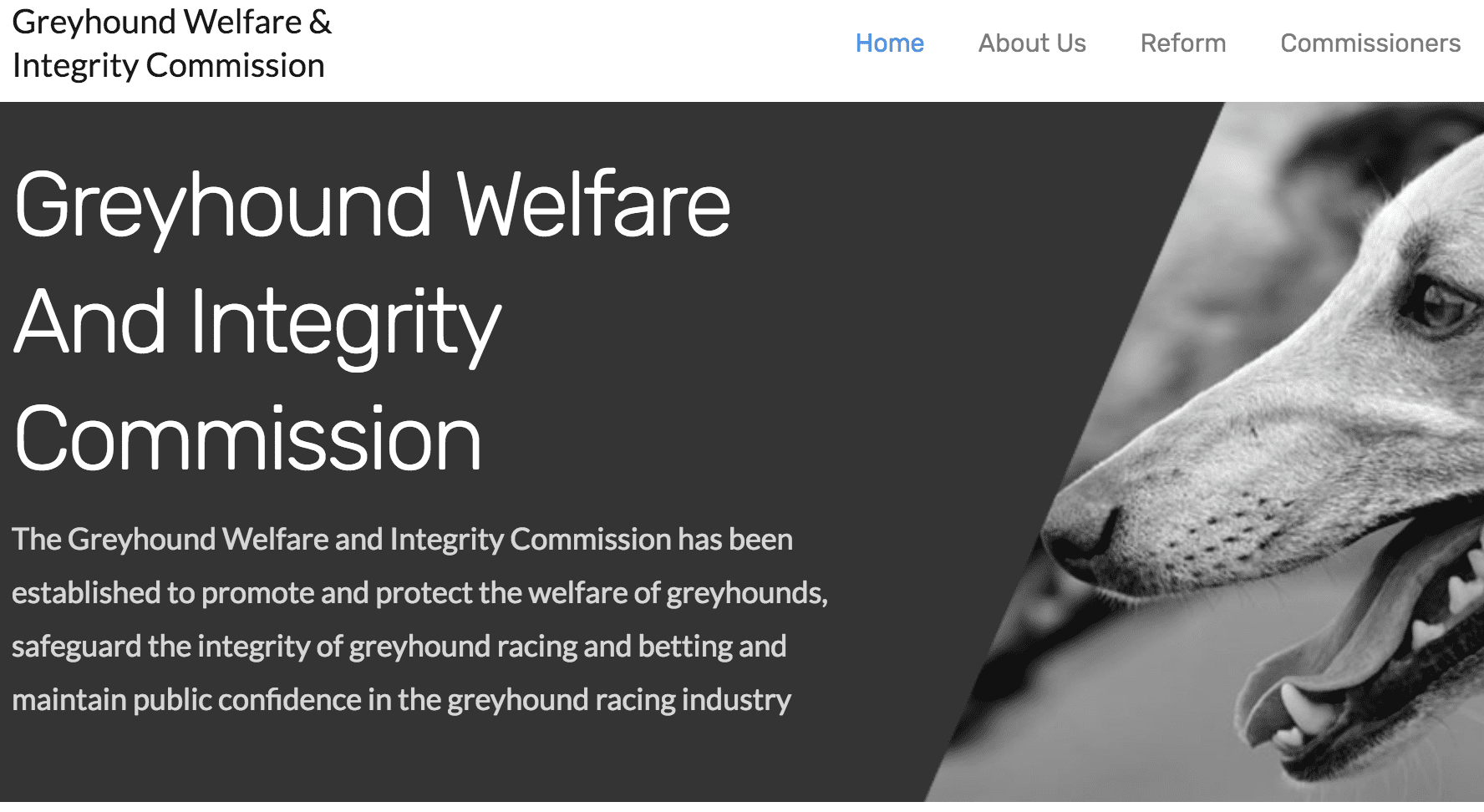 Chief Commissioner of the Greyhound Welfare and Integrity Commission, Alan Brown, has announced that Judith Lind has been appointed as the Commission's Chief Executive Officer (CEO).
Mr Brown said Ms Lind, who is currently a senior executive of the Australian Sports Anti-Doping Authority (ASADA) will bring a wealth of experience to the role.
"Judith Lind's knowledge and experience coupled with her in-depth understanding of ethics and integrity in a regulatory sporting environment makes her a real asset to the Commission," said Mr Brown.
"There has been a lot of work going on behind the scenes, setting up the Commission, and I look forward to working with our new CEO to ensure greyhound racing thrives as we continue the industry's reform journey," he said.
According to Lind's own LinkedIn profile, she is an "experienced Australian Government public sector senior executive" who has held roles roles with the Australian Taxation Office, Australian Federal Police and Australian Crime Commission.
Lind has a Bachelor of Commerce and Master of Public Administration and is a Member of the Institute of Public Administration having had a 24 year career with the Australian Tax Office (ATO), and performed at the Assistant Commissioner level, her last role with the ATO as Assistant Commissioner, Serious Non Compliance. In 2007, Lind was promoted to National Manager, Policy and Future Strategies, with the Australian Federal Police (AFP).
According to a 2010 Australian Institute of Criminology bio on Lind, her role with the AFP was responsible for delivering a suite of intelligence products and assessments. The Branch also provided advice in support of senior executive decision making, including the policy, capability and strategy development forums associated with the Commonwealth's Organised Crime Strategic Framework. The Intelligence Products Branch was responsible for producing a suite of intelligence products focussing on organised crime and illicit drug trade drawing on information and intelligence from all sources, including the national security community and section analysts assigned to specialist areas or taskforces.
In 2016 Lind accepted the role of National Operations Manager at ASADA where she lead ASADA's intelligence, investigation, test planning, science and education capabilities, she has been the Acting CEO since May 2017 taking over the role from Ben McDevitt who lead ASADA through the AFL and NRL doping investigations.
Lind's profile say that she is "a specialist in the design and implementation of compliance programs to prevent, detect and deter unlawful or non-compliant behaviour within regulatory systems" and a "highly experienced practitioner in strategic intelligence analysis and assessment; Government policy, law and program design and reform; and human and technical capability leadership"
The Greyhound Welfare and Integrity Commission was established to promote and protect the welfare of greyhounds, safeguard the integrity of greyhound racing and betting and maintain public confidence in the greyhound racing industry. The Commission's headquarters will be in Bathurst.
Chief Commissioner, Alan Brown and Commissioners Clare Petre and John Keniry were appointed late last year and recruitment is underway for roles including chief steward, chief veterinary officer and director of legal with further recruitment commencing shortly.
With a deep commitment to ethics and integrity in sport, Judith Lind is looking forward to the challenges her new role will bring.
"It's no secret that greyhound racing in NSW has had a difficult few years but I view the Greyhound Welfare and Integrity Commission as a fresh start for the industry," said Ms Lind.
"My goal as CEO of the Commission will be to implement the reform program to restore community confidence while building a fair, open, transparent and ethical regulator," she said.
Regulatory functions will be transferring from Greyhound Racing NSW (GRNSW) to the Commission in the coming months.
"I look forward to working with GRNSW to ensure a smooth transition and to make sure everyone in the industry is fully aware of the changes coming down the track," Ms Lind said.
"I know that industry participants are the backbone of greyhound racing so I will be meeting with all those involved in the industry to hear their views. By working together, I firmly believe we can re-establish trust and integrity and make greyhound racing an industry to be proud of."
Judith Lind will take up the role of CEO of the Greyhound Welfare and Integrity Commission on February 5, 2018.
More greyhound news like this: