Rob Britton responds to Victoria's proposed Code of Practice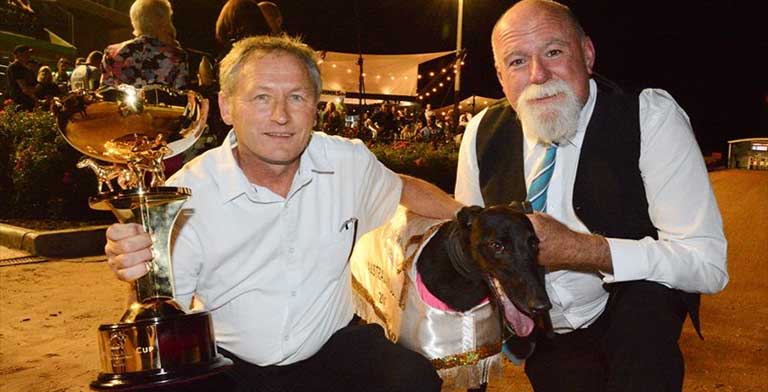 LEADING Victorian conditioner Rob Britton has labelled the draft Code of Practice for the Keeping of Racing Greyhounds as a 'disgrace'.
The code was recently released by the Victorian Government's Department of Economic Development, Jobs, Transport and Resources and was formulated as a response to the 2015 reports by Sal Perna and Dr. Charles Milne.
The code covers a wide range of issues facing the industry such as the management of greyhounds throughout their entire lifecycle and minimum standards expected from participants encompassing housing, socialisation and mental stimulation.
Britton said certain aspects of the code could spell the end for many participants within the industry if implemented, including new standards for kennels, yards and fencing.
"There should be a grandfather clause in there regarding these new standards which should specify that properties should be brought up to standard as participants have to replace and repair – otherwise having to bring everything to comply with these standards at once will send people broke," Britton said.
"As long as there are no welfare concerns participants shouldn't have to re-invent the wheel and fix what hasn't been broken for years."
Britton also felt most of the industry's feedback had not been considered when writing the code.
"I attended number of industry workshops and spoke to the department of agriculture – many of the parts of the code were brought up then and we gave reasons why they shouldn't be implemented – but it just seems like they have ignored our input.
"Most of these points are ideology rather than practical business sense and if allowed to go ahead in the current form the industry is going to crumble.
"There are a lot of little things in there that shouldn't be there such as the size of the dog determining the size of the kennel needed.
"Also the staffing issue is totally unnecessary – we have surveillance systems in place here and we live on the property so we are here most of the time – but on occasion we go to the dogs together, to the shops – but reading this report we will have to have someone here all the time.
"Then you read that people with more than two dogs are going to be considered professional trainers – it's out of control.
"I tried explaining this to them, but they obviously had their ideas on what was going to be in there."
Britton said the code will make it impossible to be a part of the industry for many participants and urged Greyhound Racing Victoria (GRV) to step up to protect the sport.
"We've been singled out ever since the live baiting scandal and its like we are being punished," he said.
"This code of conduct is supposed to be about setting a minimum standard – but these are gold-plated Rolls-Royce standards.
"I am a bit disappointed in GRV too – they pretty much said that because this is a government report they have no influence and that they are just the regulator.
"But under the act GRV have a duty of care to keep the industry viable – but if this code is enforced it will be non viable so GRV really have to stand up."
Britton also urged participants to speak out and provide feedback on the draft Code of Conduct in order to send a message on what will and won't work for the participants in the industry.
"Everyone has to read this report and analyse it – figure out how it will affect you and respond in writing to let them know," he said.
"It's important to also note the points you support because it's not all bad – we need to show them it's not all one way and we are happy to get behind the rules which are positive."
More Greyhounds News