Princess Pout out to steal Speed Star crown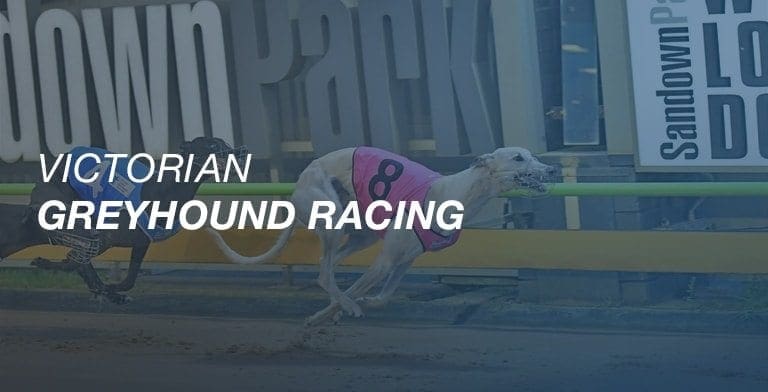 PRINCESS Pout will be out to cause an upset this Thursday night when she lines up to contest the Group 3 Bill Collins Speed Star (515m) at Sandown Park.
The race is open to the fastest eight greyhounds at Sandown between February 2 and May 7, 2017. The unique series will see the eight greyhounds compete across four two-dog match races, with each winner collecting $10,000 and the fastest overall winner pocketing an additional $15,000 and the speed star title.
Princess Pout qualified for the series by running second in 29.36 when finishing second in a semi-final of the Group 2 Launching Pad last month.
That time saw her sit eighth on the leaderboard for the series, but she was knocked back to ninth when Seona Thompson's Bewildering clocked a sensational 29.18 in a qualifying trial on Sunday.
However, following the scratching of superstar sprinter Worm Burner, Princess Pout will take her place in the series.
Trainer Gavin Clifton says he is elated to be a part of the event, despite Princess Pout facing a tough match race up against speed machine Bewildering.
"It is very exciting," Clifton told Australian Racing Greyhound.
"We were pretty disappointed when she got knocked out of the top eight after she had qualified for the series, so to get a run is a great feeling.
"We are happy to be in it – we know we probably can't win but just to be in a series like this is very satisfying and a great thing for the bitch to have on her rap sheet."

Princess Pout comes into the Speed Star with just one race start in almost a month after falling in the final of the Group 2 Launching Pad on April 13.
Last Thursday, the daughter of Fabregas and Yo Gabba Gabba returned to Sandown in winning fashion when posting a determined 29.99 win off box five.
Although it hasn't been an ideal preparation, Clifton says his bonny bitch can still put her best paws forward.
"We gave her a week off after she fell in the Launching Pad final and it probably took her a good 10 days before she'd shake out properly from her neck all the way out to her tail," he said.
"Although I would have liked to have one more run, I am happy with where she is – she should still run it out nice.
"She is fit and well – I was really happy with her first run back – the time wasn't there but she got hammered early and ran a great race to win – I think it was probably her best win yet."
Clifton says he needs a lot of luck to salute in his match race on Thursday night, but is remaining optimistic ahead of the challenge.
"Bewildering is a class animal, but they can all be beaten on the day.
"We are going into the race with no pressure as she is not expected to win and I am happy with the inside draw as it means Bewildering is going to have to go around her.
"If she can come out ok I think she can run quicker than her qualifying time – it wouldn't surprise me to see her run in the 29.20s and that may be good enough to win on the night."
Princess Pout will jump from the inside box in the second match race of the night.
The match races are as follows:
Match 1 – 7.46pm – Riveting (inside) vs. Nature's Gent (outside)
Match 2 – 7.54pm – Princess Pout (inside) vs. Bewildering (outside)
Match 3 – 8.02pm – Black Mumbo (inside) vs. Flyrite (outside)
Match 4 – 8.10pm – Eminent Reality (inside) vs. Aston Dee Bee (outside)
Similar Greyhound Racing News