Proctor's new 'King' of Wenty ready to reign in Peter Mosman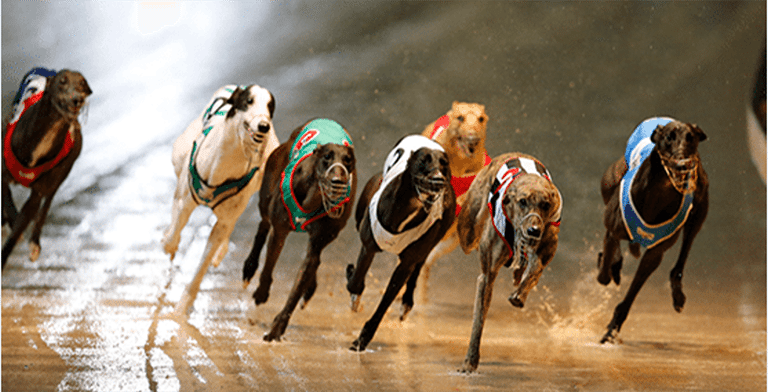 RESPECTED Londonderry conditioner Alan Proctor is hopeful that a short freshen up will pay off for his exciting sprinter Chevy King heading into the heats of the Group 1 Peter Mosman Classic (520m) at Wentworth Park this Saturday night.
The son of Fabregas and Chevy Princess, which won the Group 3 New Sensation on Golden Easter Egg night, hasn't been seen since finishing down the track at headquarters on May 17 – however prior to that he had won five in a row, all of which were at Wentworth Park.
Proctor said he is elated with his charge's form heading into the race and recommends punters ignore his most recent outing.
"At his last start he missed the kick and found a bit of trouble – people expect them to win all the time but you can't begin every start so I think it's best to just forget that run," Proctor told Australian Racing Greyhound.
"Aside from that run he is going good – he is doing everything right and we couldn't be happier with him.
"When he won the New Sensation we were over the moon to have such a young dog going so good and then straight after that he won three FFAs beating some very good dogs – he is just a super pup."
Proctor, who trains the 33-kilogram speedster with his wife Christine, believes Chevy King will benefit from the short break heading into the Peter Mosman heats, but says he should strip fitter for the run.
Chevy King will exit the rails alley in race seven, but will need to produce his best against a talented field including Victorian Chasin' Crackers (box three) and Richmond Riches placegetter Kong (box six).
"It's a three-week series so I decided to give him a short break because he is only a young dog and he had been racing week in week out for a while," Proctor explained.
"He has had a couple of weeks off – I haven't trialled him at the track – I've just put him up my straight at home a couple of times so he is nice and fresh.
"I am happy with the draw – but I am wary that if you miss it from the one they swallow you up very quickly so he has to begin this week.
"I think he has a great chance this week, but the main aim is for him to do enough to make it through to the next round of the series – whatever he does this week I think he should improve on because it will be his first 500 in a few weeks."
A winner of 10 from 21 with six minor placings, Proctor concedes Chevy King's dazzling run of success has taken him by surprise – but says there was never any doubting the dog's ability.
"We always knew he had ability but its fair to say he has taken everyone by surprise. To come out and win the New Sensation as the outsider of the field was an enormous effort and since then he just seems to keep stepping up and getting better.
"He is strong and he can begin – he is the complete package."

Proctor will also put the polish on Son Of Katie and Sound Advice in Saturday's heats, with the kennelmates both drawing box seven in their respective heats.
"Son Of Katie is boxed terrifically out wide. He has a lot of speed and although he isn't overly strong I think he will run the trip out better as he keeps getting older," Proctor said.
"Sound Advice is going well but he is terribly drawn – he is desperate for the fence and there is a couple of dogs in his heat which can go alright so I think he will find it hard to get across."
All up, eight heats of the Peter Mosman Classic will be run and won this Saturday night, with the first four from each race progressing through to the semi-finals next Saturday night.
Proctor says it is an enormous thrill to be a part of the series again this year, having won the 2014 edition of the race with his recently retired champ, Bessy Boo.
A winner of 44 races throughout his career, Bessy Boo holds the record for the most amount of wins at Wentworth Park – a feat which is sure to stand the test of time.
"I was looking at the photos on the wall this morning and just thinking about him – what a freak – 34 wins at Wentworth Parl, never injured and he never ran a bad race in 158 starts," Proctor recalled.
"I don't think I'll get another dog like him in my life time – but with that being said what Chevy King is doing at the moment is probably better than what Bessy Boo was doing at his age.
"Of course he still has a long way to go – Chevy King has only won seven races at Wentworth Park – but if he can be half as good as [Bessy Boo] we would be very happy."
Chevy King will jump from box one in race seven at Wentworth Park on Saturday night which is set to jump at 9.35pm.
Similar Greyhound Racing News