Mccarthy's litter set to shine in Ipswich Auction Series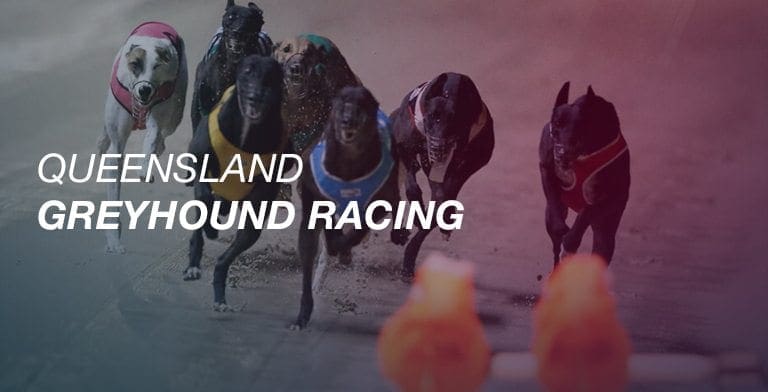 JOHN Mccarthy looks set to play a part in the Group 3 Ipswich Auction Series (520m) when the second round of heats kick off on Saturday night at Ipswich.
Three heats of the series were held last weekend, highlighted by Tony Apap's Miss Minaj. A further five qualifiers are set to be run and won this weekend.
Mccarthy will have four greyhounds engaged across the heats, all of which are from his sensational Dyna Lachlan x Pearl Za Zinger litter.
The first to jump will be Oh Golly Gosh which will start wearing the black stretch vest in the opening heat. The black and white bitch won her first two starts, including a slick 30.79 win at Ipswich, before failing at her four subsequent starts.
However, with just over two weeks between runs, Mccarthy says he is expecting an improved performance from the suitable draw.
"We are expecting her to go better than her past couple of starts – she started off quite well but then she seemed to go off a bit," Mccarthy told Australian Racing Greyhound.
"She broke in quite well and at her first few starts she was beginning nicely, but lately she has been missing the kick.
"I found a couple of niggling little issues with her so decided to give her a couple of weeks off – but she is going nicely and I am hoping she can get back to her best and be competitive."
Aza Zeus, a winner of three of his eight starts, will line up in the third qualifier, but will face a tough test from box four against a handy field including Garry Gilbert's Turn And Burn (box five).
"He is probably drawn the worst out of the four I have in – Gary Gilbert's dog is going to be very hard to beat in that race so he is going to need a bit of luck," Mccarthy said.
"But with that being said he is only a young dog and is on the improve so if he can stay out of trouble he should be able to finish in the placings."
Next up will be Slick in the fourth heat, with the 33.5-kilogram dog appearing to be one of the hottest youngsters in the state. The black powerhouse has only faced the starter nine times, but has already put together six wins and two minor placings including a near-record 30.14 victory at Ipswich three starts back.
"We are more than happy with him, he just needs that bit of luck from the boxes and then we'll be half way there.

"Slick is capable of running a bit of time, but he has drawn box two and he is not the best beginner in the world.
"He will need to avoid trouble early on and if he can do that I would imagine he would be very hard to hold out."
Mccarthy says his best chance in the series will be saved until last, with Rather Dapper drawn to exit box seven in the fifth and final heat.
The classy youngster has only had the three starts, all of which were in the Group 2 Vince Curry Maiden series, including a fast 30.26 semi-final win.
Despite having no luck in the final, finishing third, Mccarthy says his charge is primed to bounce back on Saturday night.
"He is a very good dog and unlike Slick he is normally a good beginner, although he missed the start in the final of the Vince Curry Memorial last start.
"He is only a young dog and I think he got overwhelmed by the occasion – he went to go a bit too early and he hit his head on the boxes.
"Then he stepped back and the boxes opened – from there he couldn't win but did a good job to run third.
"I think he could be the best in the litter – eight times out of 10 he would beat Slick in his early trials so I have got some high hopes for him.
"Box seven is great – that's where he wants to be because he uses a lot of the track. If he had an inside box he would only be trying to get off, so hopefully he can run straight from box eight and put himself in the race.
"Things don't always go to plan and every race is different, but if he can run 30.26 like he did in the Vince Curry series I would expect him to win."
Mccarthy said it would be an enormous thrill to land success in the Group 2 Ipswich Auction Series, particularly given that he bred the exciting litter himself.
"I bought their dam Pearl Za Zinger as a 12-week-old pup and I reared her and raced her. She was a handy bitch from a good litter herself – there was an Ipswich greyhound of the year winner in there and another one was a track record holder," he said.
"I decided to breed with her so I consulted with David Brasch and he pointed me towards Dyna Lachlan – so far they are exceeding expectations.
"To go and buy a race dog is one thing, but to have raced the dam, bred them, reared them and broken them all in myself it does give you that extra satisfaction knowing that you have had them since they were puppies and now they are producing the results on the track – it's a good feeling.
"If you can get one good one from a litter you are very thankful, but we have got two potentially very good dogs in Slick and Rather Dapper and the other two look above average as well.
"We couldn't be happier."
With his success in greyhound racing dating back to the 1990s, Mccarthy says he is excited for the coming months with Rather Dapper and Slick shaping up as potential stars.
"I had dogs when I was a kid back in England with my father and when I moved out here when I was 21 back in 1972 I didn't have them for a while.
"After a few years I decided to get back into it and I bought a pup in 1990 and he went on to win the Queensland Derby for us.
"We have been in the dogs ever since, breeding a few litters here and there – we've had our share of success over the years.
"Without having any champions we seem to always have a good dog in the kennel at any given time so we have been very lucky.
"At the moment Slick and Rather Dapper are shaping up to be the best two dogs I have got – they aren't there yet – but hopefully everything goes well and we can have a bit of fun with them."
The first heat of the Group 3 Ipswich Auction Series is race four on Saturday night and will jump at 6:11pm.
Semi-finals of the series will be held next Saturday night, with the $70,000 showpiece set to be run and won on March 25.
More greyhound news