Who will win the Ipswich Young Guns in 2017?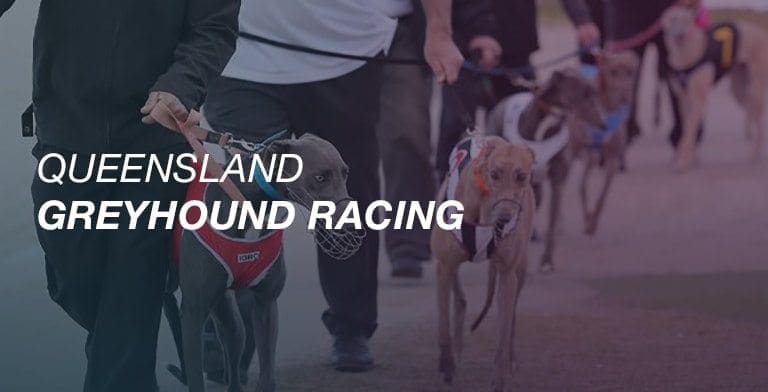 THE $10,220 to the winner Ipswich Young Guns will be the pinnacle event in the Sunshine State this weekend. The favourite for the age-restricted feature is likely to be Big Bad Bob (Lochinvar Marlow x Bralyn Casey Feb '15) which will start from box three following a 31.21 in his heat last week.
The race is packed with quality, with the field also including three greyhounds trained by Darren Russell – Go Lassie Go (El Grand Senor x Surin Sal Jan '15) from box four, Scipio Africanus (Fabregas x Befitting May '15) from box five and Fab Dooley (Fabregas x Befitting May '15) from box seven.
But before this year's event is run and won, lets look back at the event's short history to see what the record books say about who will win in 2017.
Background to the Ipswich Young Guns
The Ipswich Young Guns has been one of the more unique events on the racing calendar since 2012. In that year, and every year since, the Ipswich club has run between two and three Young Guns series, usually in January, May and either July or August.
Inaugural Running
The Young Guns is a relative newcomer to the landscape: the first event took place on October 7, 2003 with future champion sprinter Bogie Leigh recording victory by just over a length from Freedom Bale and Judge Mint for trainer Tony Brett.
Distances
The race has only ever been conducted over the 520m distance.
When Is The Race Run
From 2003 until 2006 it was held in October. From 2007 to 2011 it was run in August. In 2012 and 2013 there were three Young Guns conducted, in January, May and August. Since 2014, there are now just two Young Guns run each year, in January and either July or August.
Dual Winners
Wise Forecast won the second and third run-offs of 2012. White Hornet won the third run-off of 2013 and the first run-off of 2014.
Only Reserves To Win
None.
Biggest Winning Margins
Wise Forecast won the May 2012 run-off by 10 lengths, Quidame won by nine lengths in 2005 and Wise Forecast won the August 2012 version by five lengths.
Closest Winning Margins
Bogie Leigh (2003) and White Hornet (August 2013) scored by a length and a quarter while Mpingo (January 2015) won by a length and a half.
Most Successful Trainers
Tony Brett has won with Bogie Leigh (2003), Quidame (2005), Pinch Bar (2006), Velocity Force (2009), Regal Lauryn (January 2013), Aston Jadore (August 2016) and Jury (January 2017). Reg Hazelgrove scored with Wise Forecast (May 2012 and August 2012) and Ray Burman won with White Hornet (August 2013 and January 2014).
Dual Finalists
Clan Eirann (second January 2013; eighth May 2013), Mysterious Thing (seventh May 2013, sixth August 2013), Show Bound (seventh August 2015, sixth January 2016).
Some Beaten Stars
Yikes (second 2008), Keroma Oh Seven (second 2009), Frosty Jay Jay (third May 2013), Yogi Blue (third August 2013), Not Held (eighth August 2013), Hougenie (third January 2014), Cyndie's Magic (sixth January 2015).
Additional Notes
Prize money for the winner has varied from a very precise $9,503 in 2011 and all three 2012 editions to a flat $10,000 in 2013 and $10,220 since the August 2015 version.
More greyhound news