Queensland Golden Greys Summer greyhound racing carnival starts tonight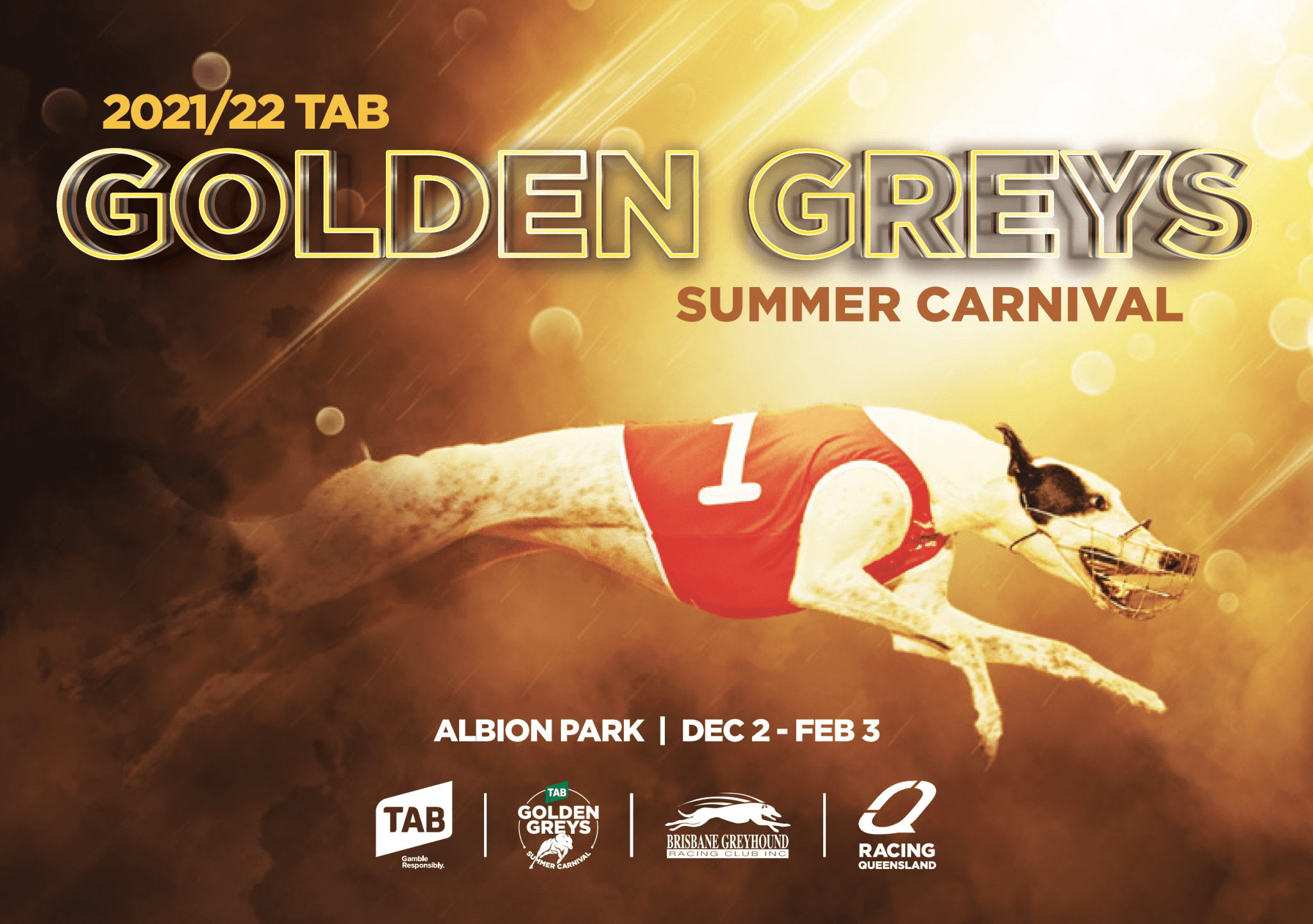 The 2021/22 TAB Golden Greys Summer Carnival is ready to launch with a new-look program and record-breaking prize money.
The Golden Greys begins in earnest tonight at Albion Park with the inaugural running of the TAB Queensland Flame, with the winner going on to represent Queensland in next month's $1.145 million TAB Phoenix at The Meadows.
As part of the initiative, the Queensland Flame boasts a unique ownership and community partnership element, with each dog carrying the hopes of 16 competition winners, who could win up to $20,000.
In a further boost for the Golden Greys, the Summer Carnival has received a prize money injection to a number of feature races including:
Group 1 Gold Bullion rises to $300,000 from $235,000;
Group 2 Golden Sands rises to $113,000 from $60,000;
Group 3 Gold Cup rises to $150,000 from $113,000;
Group 3 Golden Ticket rises to $60,000 from $40,000.
Racing Queensland CEO Brendan Parnell said the introduction of the Golden Greys in 2019 had been a resounding success and this year's initiative had it well positioned to be the best Summer Carnival to date.
"The introduction of the Golden Greys continues to be one of the real success stories of Queensland racing," Mr Parnell said.
"The program features opportunities for the nation's best sprinters, middle distance types and stayers, which should be further supported this year with the prize money increases.
"The Gold Bullion offers $200,000 to the winner and maintains its standing as one of the most lucrative sprints on the calendar, while the Golden Ticket has been a great initiative and provides direct entry into the Bullion Final."
Staged from December to February, Group racing commences at Albion Park on December 16 with the Queensland Derby and the Bogie Leigh Futurity.
The Golden Greys picks up speed in the New Year with the Group 2 Golden Sands before the running of the Group 3 Golden Ticket.
The Group 1 Gold Bullion then concludes the Summer Carnival with a support card that includes the Group 3 Gold Cup.
"We are anticipating a huge influx of talent during this year's Summer Carnival," Brisbane Greyhound Racing Club CEO Luke Gatehouse said.
"The recent prize money increases announced by Racing Queensland will launch the Golden Greys to a whole new level.
"Despite the travel challenges due to COVID over the past two years, our carnivals have still attracted elite greyhounds from across Australia."
In addition to the action at Albion Park, the Capalaba Greyhound Racing Club will host the 2021 National Straight Track Championships on December 19.
In the lead-up to the Final, qualifiers will be staged in Queensland (Capalaba), NSW (Richmond), Victoria (Healesville), and South Australia (Murray Bridge).
"The National Straight Track Championships is a welcome addition to the calendar," Capalaba committee member Erin Cameron said.
"Straight racing continues to rise in popularity, and with the best of the best in attendance, we're looking forward to the national champion being crowned at Capalaba."
Similar Greyhound Racing News