Queensland greyhound racing punters get Minimum Bet Laws (MBL)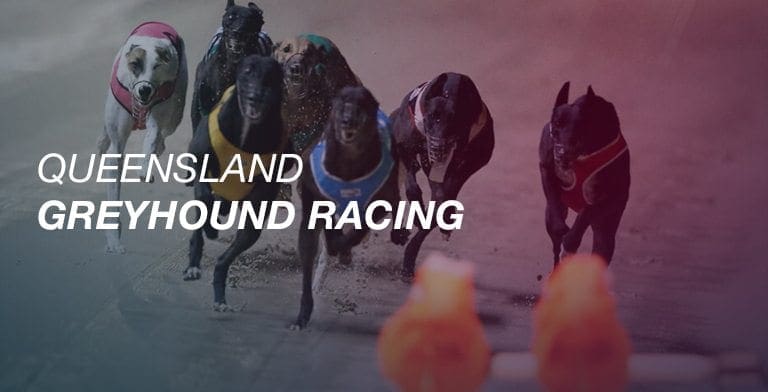 Racing Queensland will introduce a Minimum Bet Limit (MBL) for harness and greyhound betting on all off-course Wagering Service Providers (WSP's), better known as online bookmakers.
The new MBL laws will start as of the 1st July 2019.
The Queensland greyhound betting MBL introduction follows Greyhound Racing Victoria (GRV), who were the first Australian greyhound racing state to adopt minimum bet rules to allow punters to get a bet on local greyhound races in 2018.
Notably, New South Wales greyhound punters still have no MBL rules. GRNSW have made no industry noise at all about protecting greyhound punters, despite the industry needing punters now more than ever as it rebuilds after the NSW greyhound ban.
NSW thoroughbred horse betting punters have enjoyed MBL regulations since 2014, but GRNSW have been slow to respond to protect the needs of greyhound punters from unscrupulous online bookmakers.
Racing Queensland adopted an MBL for thoroughbreds at the beginning of 2018, and those rules will now extend to the greyhounds following recent industry engagement with wagering partners, stakeholders and other Racing Authorities.
As a result, off-course wager service providers (online bookmakers) will now be required to accept a fixed odds bet at odds that are publicly displayed to lose to $500 on any Queensland greyhound race within one hour of the start time of the opening race of the meeting.
Queensland Greyhound Racing Minimum Bet Laws
Online greyhound bookmakers must bet you to lose up to $500
Fixed odds bets only (i.e. win, place and each way bets)
From one hour prior to the schedule start time of the opening race
Betting exchange bets, multi-bets or retail betting transactions are not subject to MBL
Off-course WSPs are not required to comply with MBL requirements if one of the exclusions applies at the time of the bet – see below.
Queensland Minimum Bet Law Exclusions
The Authorised Operator is not required to comply with its obligations under MBL at the time of the Betting Transaction in relation to a Relevant Fixed Odds Bet if:
The customer is not domiciled in Australia
The Betting Transaction is a Betting Exchange Bet
The person has not provided the Authorised Operator with sufficient funds to pay for the Relevant Fixed Odds Bet
The greyhound bet with the Authorised Operator is placed more than one hour prior to the scheduled start time of the opening race of the Queensland greyhound meeting
The bet forms part of a multi-bet placed with the Authorised Operator
The bet is a retail betting transaction placed in a Retail Outlet
The Authorised Operator has already accepted a Relevant Fixed Odds Bet or a number of Relevant Fixed Odds Bets of the same bet type up to the relevant limit in clause 10.1on that horse from the customer
Where there has been a change in the Official Price or the Authorised Operator's Publicly Displayed price has changed prior to the Relevant Fixed Odds Bet being confirmed, the Authorised Operator is not compelled to accept a Relevant Fixed Odds Bet at the pre-changed price
Where the customer is acting as an agent or nominee for a third party and the customer placing the bet will not be beneficially entitled to the whole of the proceeds of the Relevant Fixed Odds Bet with the Authorised Operator
The Authorised Operator has refused to accept a Relevant Fixed Odds Bet, acted or refused to act due to:

The customer being warned off or disqualified under the rules of racing
The customer having previously engaged in fraudulent activity
The customer is on a relevant gambling self-exclusion register
The customer having previously breached a material condition of his or her agreement with the Authorised Operator, unless the dominant purpose of such condition is to avoid complying with clause 10.1or the material condition is determined by Racing Queensland (in its absolute discretion) to be an unreasonable condition
The Authorised Operator being unable to accept any bet (or the Relevant Fixed Odds Bet) from the customer by operation of any laws, including but not limited to the Anti-Money Laundering and Counter-Terrorism Financing Act 2006 (Cth) or any responsible gambling legislation
There being systematic multiple identical Relevant Fixed Odds Bets from related or connected parties and/or from the same IP address
The person placing a Relevant Fixed Odds Bet from a proxy server or a Relevant Fixed Odds Bet being received from a proxy server
The Relevant Fixed Odds Bet being a promotional bet, including a bonus bet or free bet (whether whole or in part) where the customer has not provided the full payment for the stake
The Authorised Operator reasonably suspecting that the person placing the Relevant Fixed Odds Bet is not the beneficial owner of the bet or the account is being used in violation of the Authorised Operator's account terms and conditions, where the suspicion can be reasonably validated by the Authorised Operator through public records, IP address tracking, unique device tracking or some other verifiable process or source
Unauthorised scraping of an Authorised Operator's website
The Relevant Fixed Odds Bet being placed by employees or associates (and/or their associates) of another Authorised Operator where the Authorised Operator has a reasonable belief that the bet is based on betting information (including, but not limited to, betting trends and bets placed with that Authorised Operator) that is not publicly available
The Relevant Fixed Odds Bet being placed by or on behalf of another Authorised Operator where the Authorised Operator has a reasonable belief that the bet is based on betting information (including, but not limited to, betting trends and bets placed with that Authorised Operator) that is not publicly available and further, that the bet is not a Bet Back;
The Relevant Fixed Odds Bet being contrary to the rules of racing or any other laws
Any other reason that in Racing Queensland's opinion raises serious integrity concerns
The person having been restricted to betting via a specified platform (e.g. telephone) arising from reasonably held concerns by the Authorised Operator as to robotic or systematic use via other platforms/channels
Any other reason as published by Racing Queensland from time to time
More Greyhounds News