Racing Queensland launches 2021 Queensland winter greyhound racing carnival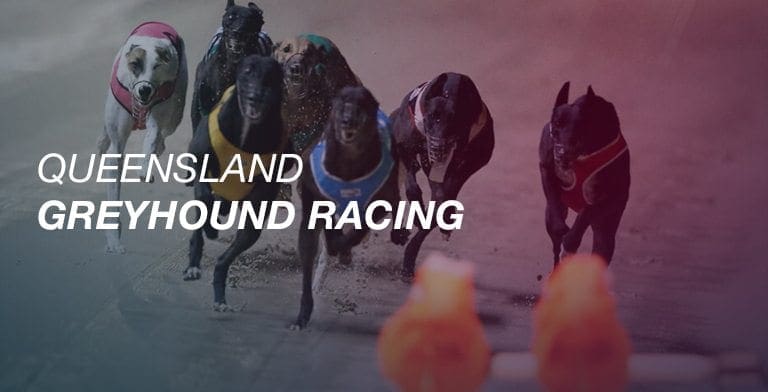 After limited feature greyhound racing was held last year, the Queensland Winter Carnival returns with 14 Group and Listed races, as well as $1.3 million in total prize money.
The centerpiece of the Winter Carnival will once again take place at Albion Park on July 8, with the $375,000 Group 1 Brisbane Cup expected to attract the nation's biggest stars.
The feature evening will also host the $150,000 Queensland Cup, making it one of Australian greyhound racing's biggest nights, with more than $600,000 in total prize money up for grabs.
In the lead-up to the Brisbane Cup, the Origin greyhound series returns on June 17 with two $60,000 Group 3 races – the Origin Sprint and Origin Distance – where competing dogs will be selected by Queensland and NSW respectively.
The evening will also feature the Listed Origin Match Race, Regional Origin Challenge and Queensland Emerging Origin Stars (all run over 520 metres).
"We're looking forward to welcoming back the Queensland Winter Greyhound Racing Carnival," RQ Executive General Manager Operations Adam Wallish said.
"It is our aim to position Queensland as the place to chase throughout the winter months, and this program ensures that all eyes will be on the Sunshine State.
"The Brisbane Cup remains amongst the world's richest races, and we saw in 2020 that even with the restrictions in place, the Group 1 feature was still able to attract the nation's top-tier chasers."
"Super Night" will also make a return to this year's Winter Carnival, which will include a feature race from each of the five distances contested at Albion Park on June 24 (331m, 395m, 520m, 600m, 710m).
The $37,500 Group 3 Super Stayers Invitational also offers prospective Queensland Cup hopefuls with a superb opportunity to become acquainted with the Albion Park circuit.
This year, the Super Stayers is joined by the Listed Super Sprinters, a new event offering Group 3 prize money for prospective Brisbane Cup hopefuls.
Brisbane Greyhound Racing Club CEO Luke Gatehouse said that he was excited to reignite the Winter Carnival once more following last year's disruptions.
"All the favourite nights will be back in full swing, including the Greyhound Origin Series and Super Night, culminating in the Brisbane Cup and Queensland Cup," Gatehouse said.
"With the exceptional prizemoney on offer across this year's carnival, we are anticipating strong interstate representation to take on our local stars."
Group racing will commence on June 10, with the Group 3 Flying Amy Classic – Queensland's richest event for age-restricted greyhounds – offering Group 1 prizemoney of $113,000 – almost double what it ran for in 2019 ($60,000).
On the same evening, the re-imagined $27,500 Listed Dashing Corsair stays at the 710-metre distance, making it the perfect lead-up to the Group 3 Super Stayers Invitational and the Group 1 Queensland Cup.
Queensland Winter Carnival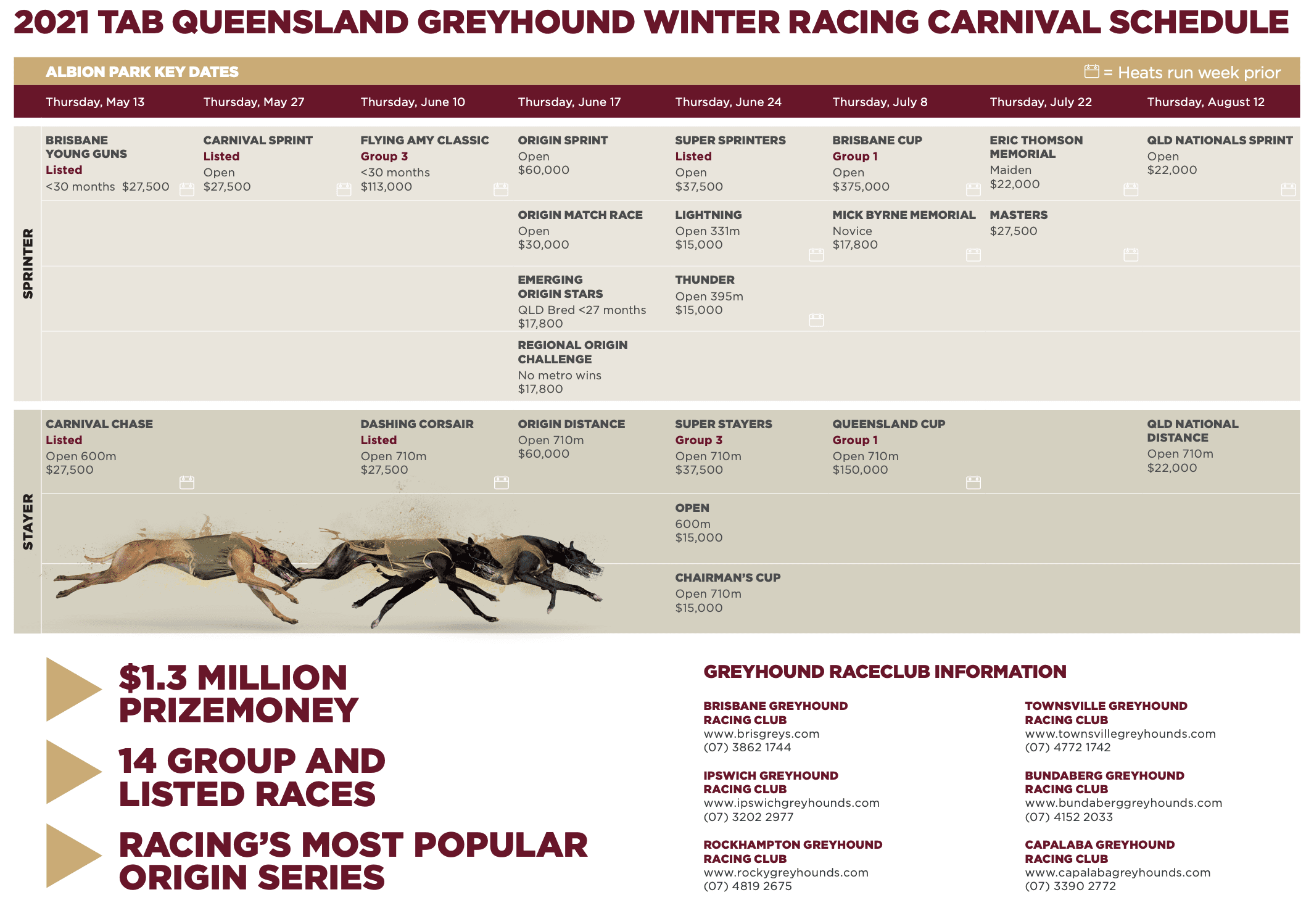 Similar Greyhound Racing News