Racing Queensland shuts the door to public at all race meetings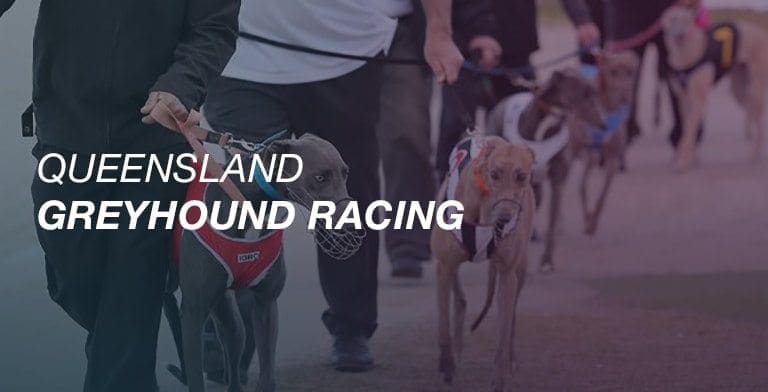 The third of Australian greyhound racing's East Coast dominoes fell today when Racing Queensland announced they would follow NSW and Victorian greyhound racing in banning the public from race meetings.
Racing Queensland has advised that all TAB and non-TAB meeting across the state will be conducted without patrons until further notice.
Earlier today Greyhound Racing Victoria (GRV) announced greyhound race meetings will be off limits to the general public, while Greyhound Welfare & Integrity Commission (GWIC) and Greyhound Racing NSW (GRNSW) announced only trainers, handlers, race officials and GWIC staff would be permitted on greyhound tracks.
A Racing Queensland statement said that "following the Federal Government's advice that all non-essential, organised gatherings of more than 500 people be cancelled to manage the spread of COVID-19, RQ has confirmed that all future meetings – along with trials and trackwork – will be limited to key race-day personnel".
Access will be permitted to licenced participants who have a horse or greyhound engaged at the meeting, along with essential club, QRIC and RQ staff; broadcast services; approved accredited media; and associated staff required to conduct racing activities including veterinarians and ambulance services.
Access will not be permitted to the general public in any code, nor owners or on-course wagering providers.
"We are experiencing a unique and complex situation which requires Racing Queensland to adopt a uniform approach," RQ CEO Brendan Parnell said.
"The health and safety of our 40,000 participants, including those who are employed in the industry, remains our top-priority and we will continue to work with our clubs, QRIC and participants to navigate this period.
"We are mindful of the carnivals we have on the horizon – and the impact that this decision may have on our clubs – but it is important that we restrict on-course access in the short-term to limit the potential spread of COVID-19 and the potential impact to our industry."
Racing Queensland have further cautioned that even among racing participants, access will not be permitted to any person:
Is suffering from COVID-19 symptoms or is otherwise unwell;
Has been to a country considered at higher risk of COVID-19 in the past 14 days;
Is subject to self-isolation requirements imposed by the Government; or
Has been in close contact with a person suspected or confirmed to have COVID-19.
Similar Greyhound Racing News