South East Queensland greyhound racing meetings wiped out by flooding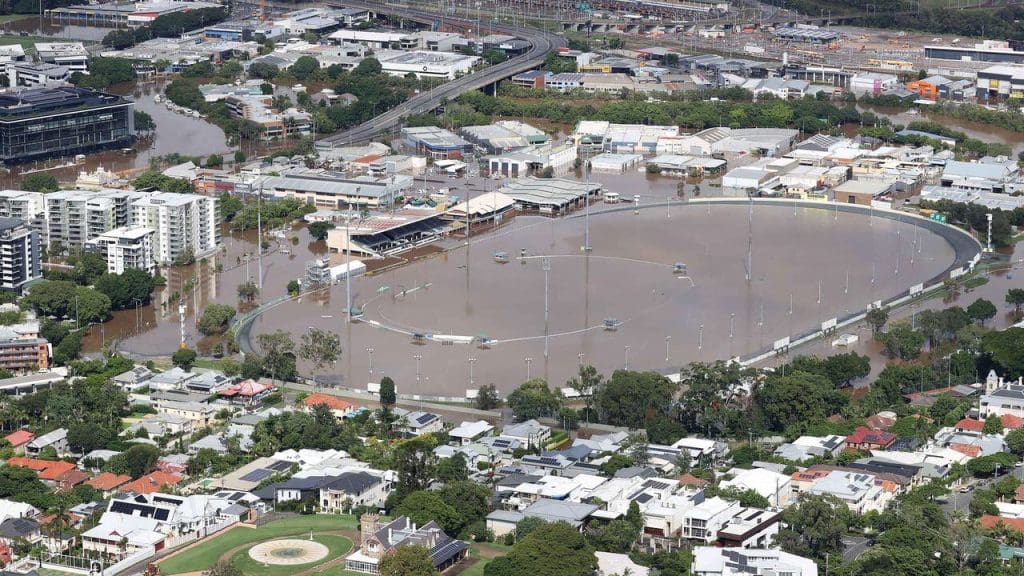 Racing Queensland (RQ) has advised that today's Ipswich greyhound meeting for Tuesday, 1st March 2022 has been abandoned.
The Albion Park greyhound meetings that were also set down for Wednesday, 2nd March, 2022 and Thursday, 3rd March 2022 will also not go ahead.
Greyhound racing venues in Southeast Queensland have been severely impacted by extreme weather and flooding during the past few days.
The Ipswich Showgrounds has been declared an Evacuation Centre and is currently a place of refuge for people and animals impacted by the flood.
The Ipswich track was severely damaged by heavy rainfall but is not currently flooded.
The Club is undertaking track and facilities rectification and repair to enable trialing and racing to resume as soon as possible but a return date for these activities cannot be provided at the current point in time.
Nominations for the Ipswich meeting on Friday, March 4, 2022 have, at this stage, been postponed until 9.30am on Wednesday, March 2, 2022.
The Ipswich Auction Sprint Final (431m), which was a postponed event from the otherwise abandoned Saturday, February 26, 2022 race meeting, will be rescheduled as soon as possible.
RQ is in ongoing contact with the Ipswich Club and will provide industry participants with a further update tomorrow afternoon.
Priorities are to establish return dates for trialing and racing activities at Ipswich and confirm dates for the Ipswich Auction Final, the Past Members Heats (currently scheduled for Friday, March 4), and the Ipswich Young Guns Heats (currently scheduled for Saturday, March 5).
Both Capalaba and Albion Park were inundated by flood waters and remain flooded at the current time.
An update regarding a return to racing activities at these venues can only be made after the flood waters subside and the full extent of the damage is assessed.
Brisbane Greyhound Racing Club (BGRC) CEO Luke Gatehouse says that he does not expect a quick return to greyhound racing at Albion Park.
"The track will be washed away so we will have to do a rebuild there and our source of sand will probably be having a similar issue to us – they have their own issues.
"We won't be getting in there for a few days (to inspect) it would seem" he said.
RQ hve said that upcoming race meetings that can't proceed as scheduled at Albion Park and/or Capalaba may be relocated.
Similar Greyhound Racing News