Swain ready to sting his rivals in Bob Payne Spring Sprint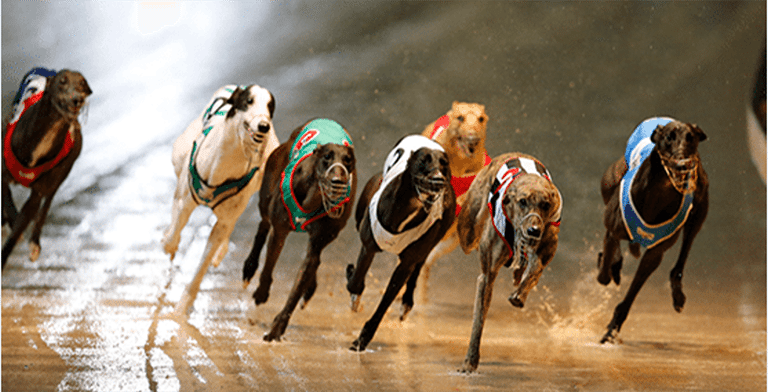 LEADING trainer Dean Swain is hopeful that he can go one better in this year's Group 2 Bob Payne Spring Sprint (520m) when he heads to Wentworth Park for the $40,000 feature next Saturday night.
Swain previously trained group 1 winner Rue De Kahn (Where's Pedro x Shelbourne Dawn Feb '12) which finished second in the 2014 edition of the race behind Tommy Brislane (Premier Fantasy x Mary Virginia Sep '12).
This year, however, Swain will have two chances of capturing the title – qualifying for the final with Watch The Wasp (Shakey Jakey x Midnight News Jan '15) and Techno (Barcia Bale x Cristalle Feb '15).
Watch The Wasp qualified for the feature with a dominant heat win over the weekend at 10/1. The black dog began fairly from box eight and got a nice run into the race on the outside of early leader Chevy King (Fabregas x Chevy Miss Mar '15) and finished too strongly for his rivals in 30.02.
"He won well at Wentworth Park the week before so I gave him a good chance off box eight even though he started at double figure odds," Swain told Australian Racing Greyhound.
"He doesn't have a lot of early speed so he is the kind of dog which needs a bit of luck, but I think he is a group class dog and I wouldn't have put him in the race if I didn't think he was up to it.
"When he got so close down the back I knew he would be hard to beat as he has got a big motor and it was a very good win at the finish."

It was win seven at start 16 for the 35-kilogram powerhouse, which is raced by first time owner Robert Jones who purchased the dog after three starts on Swain's advice.
"A friend of mine was at the pub and he met Robert who was telling him he always backed one of my other greyhounds Miss Foxy Lee," Swain explained.
"My mate told me so I got him to get his number and I rung him up and we got to chatting and I asked him if he wanted to buy a dog.
"That's how he came to get Watch The Wasp and he is having an absolute ball with him – he is a racehorse owner but he is really enjoying the greyhounds now."
Watch The Wasp will start from box two in the final on Saturday night, with the favourites Up Hill Jill (Premier Fantasy x Where's Demonica Feb '15) and Mister Twister (Collision x Double Twist Jan '15) set to start from boxes one and three respectively.
Swain will also be represented in the final by Techno which ran a massive race in his heat, finishing a narrow second behind Little Nangar (Primo Uno x Fancy Liza Sep '14) in 30.09.
"He is incredibly underrated – he keeps going around every week at 20/1," Swain said.
"I thought he was going to win down the back, but it was his second run back from a break and he was probably just a run short – but it was still a great effort.
"He has won six around Wenty so he is no slouch – but he is a desperate railer and needs an inside draw which is going to make things hard for him from box six."
Whilst Techno will face a tough challenge, Swain remains optimistic Watch The Wasp can run a big race off box two.
"It's a hot field but you've got to be in it to win it," he said.
"He will be giving away a bit of experience but I think he will be right in it. I think Up Hill Jill will lead off box one and I am hoping Mister Twister can challenge her early.
"Watch The Wasp doesn't have the speed to be up leading early, but he is good enough to be sitting behind them on the fence and if there is any trouble he can certainly win it.
"He is the type of dog which lifts when he is chasing a dog so he just needs a bit of luck early."