The 2020 Melbourne Cup is surely the greyhound race of the year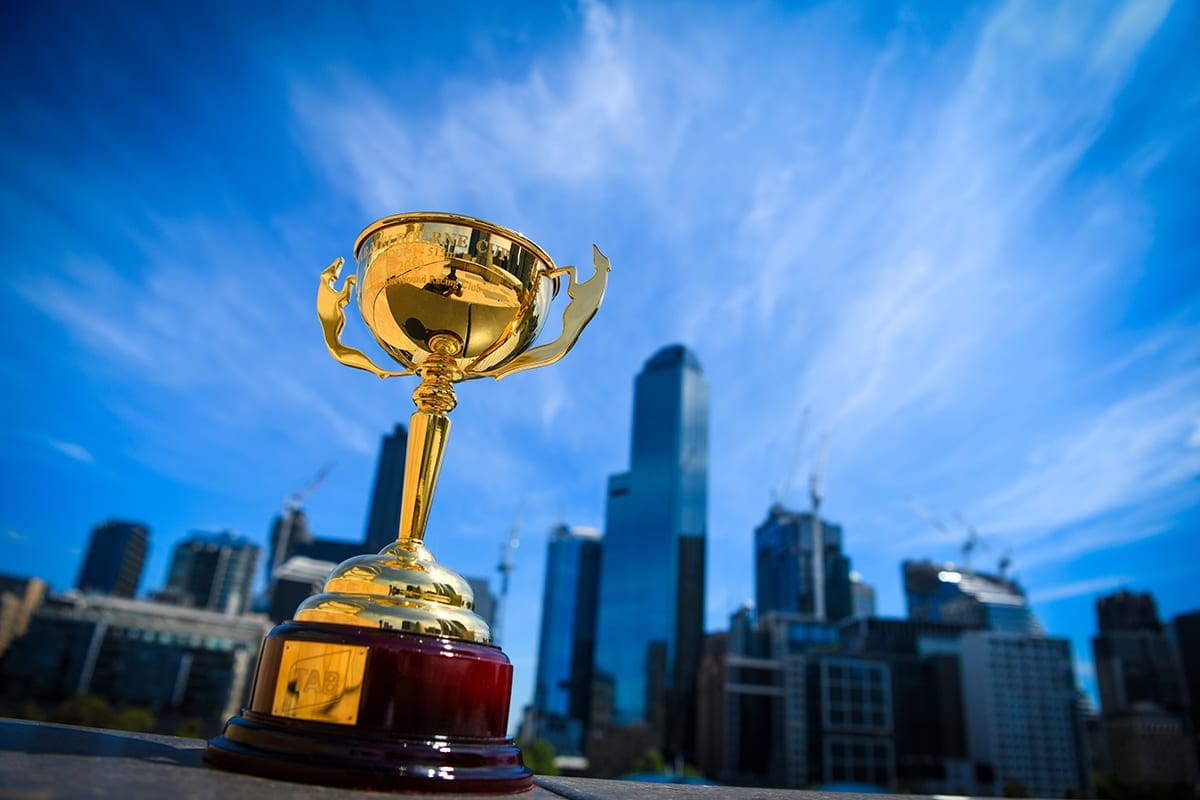 Has there ever been a set of Cup heats which better showcased our top sprinters? Five Melbourne Cup heat winners ran a bit either side of 29.20 at Sandown last Friday – Shima Shine, Tiggerlong Tonk, Simon Told Helen, Tommy Shelby and Hard Style Rico.
But be careful – can they do it again?
Tiggerlong Tonk has now done it twice in a row for top money but the odds of him repeating the effort and crossing from the outside box in a tough final are not good. Possible but unlikely. Likewise, Hard Style Rico is in the same boat as a somewhat risky beginner. He tends to come out with the field and then run to the lead. That did not work in the Shoot Out and it probably won't from box five in the Cup final. Tommy Shelby might find the going a bit too tough from box six in this company
That leaves Shima Shine (7) and Simon Told Helen (2) to vie for the lead. Both have run a pocketful of fast sectionals (5.00 to 5.10) at Sandown and The Meadows. The former will be the better value (now at $3.70 but could ease with backing for the inside dog). Besides, the dog on the rails, Zipping Sullivan, is no slouch early and could momentarily hold up Simon after the jump. Shima Shine could well have clear air and won't mind being a couple off the fence.
Still, it will be a helluva race. Whatever leads at the corner will win.
The long race, the 715m Bold Trease, is a completely different story. Almost anything could win. Predictably, Manila Knight faded a little in its first attempt at the longer trip so, running a more moderate 41.76. Despite its earlier track record at Shepparton (650m), which prompted its heat equal favouritism, it could never be expected to turn up at its top 11 days after that run and then another seven days after its heat.
Ditto for up-and-comer Houdini Boy, which has been going great guns over the middle distances but not quite so brilliantly in its first two long trips. By that I mean all runners, including Houdini Boy, have been doing no better than 41.50 or so (record 41.17). This is good but not scene-setting. And you will have to put up with Houdini Boy at $1.80 at the moment, even though it has run much the same time as three or four others; and it has to manage with box six. That price makes no sense.
And Heres Tears showed no sign of getting back to its near record run at the start of the year. Nor, indeed, did older brother Tornado Tears, which finished fourth in its heat. Both failed to qualify. Neither did the mercurial Good Juan, which has the body but not the head for this stuff. Top grade distance races are not for the faint hearted.
That leaves two promising dogs with doubtful histories to do battle with a bunch of solid pluggers. I would leave out the first two and take your pick of the rest at what will be a good price. Not a great betting race, though.
WHAT IS THE POINT?
I have to confess I don't know where GRV is heading with these extra meetings on Saturday mornings. Or trainers, for that matter. Geelong drew the short straw last week.
Once again, they got lots of nominations despite the half price rewards. Of course, there are lots of dogs domiciled in the Geelong area, good and bad. On the other hand, the third meeting of the day at Horsham, competing with The Meadows in the normally popular evening slot, was a dead loss. Despite full prize money, one race ended up with only three starters, two more had only four starters, followed by two races with six, four with seven and only one with a full field. That's 17 empty boxes in only ten races – there were not enough for 11 or 12, apparently.
It could be the lengthier drive to Horsham putting people off, although that's nothing compared with routine trips in NSW. In any case, meetings at other morning/evening combos have fared similarly.
The critical issue is that there are obviously not enough dogs to go around so GRV's motivation must be only to try to pull in more cash. How much is an unknown as rarely do authorities post financial figures (except when they are very good). Any claim that it provides extra opportunities for low standard dogs cannot hold water when there is a chronic shortage of starters throughout the rest of the week. In turn, there will be an unknown loss of patronage due to the frequent smaller fields and less attractive exotic possibilities.
Typically, Win totes on the morning meetings average no more than $2k per race, although sometimes the First Fours do better than that, possibly due to gamblers being unable to decipher the form and therefore taking a Mystery ticket instead. There is a small kick up as you move past the 11 a.m. mark for the final two races so maybe early horse gamblers are hopping in for a go. But that's about it.
HOW THE OTHER HALF LIVES
Fascinating to see rug colours going around at the Caliente track near Tijuana in Mexico the other day.
Four (4) is a bright Green while seven (7) has green horizontal stripes on white. Five (5) is black while eight (8)is black with two vertical Yellow stripes. They sound a bit close but in practice they are easy to differentiate.
These are a big improvement on ours. One (1) and eight (8) are not always easy to sort out, depending on the circumstances. So, too with four (4) and six (6). And two (2), three (3) and seven (7) can be a challenge with white or black and white dogs.
I suspect ours are developed by some combination of material manufacturers and a few blokes around the committee table. Much better to hire a genuine colour consultant who will look not only at the rugs but also at the environment in which they are used. He would probably get rid of all those pink bunnies as well. Dogs are colour blind to red.
(Some folk may remember the blue tinged globes once used at the former Penrith track. They had to chuck out the lot because you could not make out any colours in the back straight. Was WA supremo Ken Norquay running things at Penrith in those days?)