The good from the bad: owner praises GRV for saving puppies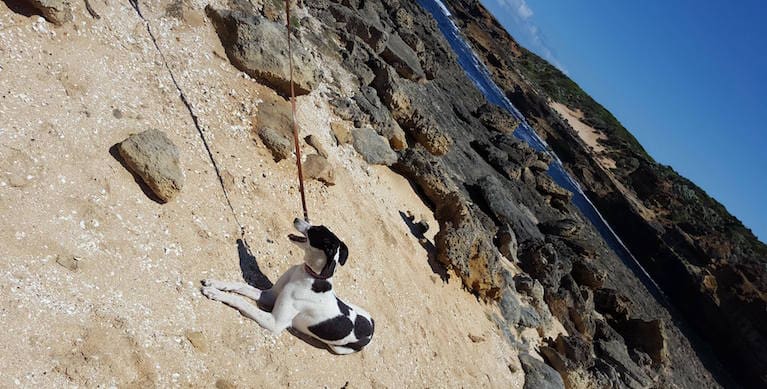 NINE-MONTH-OLD puppy Georgia is proof that good things can come from even the most unfortunate situations.
The white and black youngster had a tough start to life when she was rescued along with her litter mates at just nine weeks of age.
The case made headlines in November when the person in charge of whelping the litter, Benny Briffa, was found guilty of serious animal welfare breaches and was subsequently handed down a life disqualification by the Victorian Racing Appeals and Disciplinary Board.
Six of the seven puppies in the litter were found to be lame and five were euthanised due to fractures in their leg bones – believed to be caused by malnourishment.
Liz Breukink owns the mother of the pups, Soul Dancer, with her partner Theo Dahl. She said parts of the case remain a mystery to this day, but explained the welfare of the pups has always been her priority.
"When we gave this bloke the breeding authority, we never thought he would hurt [Soul Dancer] or the pups in any way," Breukink told Australian Racing Greyhound.
"My heart sank the moment we saw them – the last time we had seen them around five weeks they were healthy and happy puppies and when they were needled at seven weeks they were fine.
"We still don't know what happened and he doesn't want to tell us so we'll probably never know.
"Thankfully GRV and the welfare department took the case on which allowed us to focus all of our attention on helping the pups."
Georgia's brother Chance escaped the ordeal unaffected, however Georgia was one of the unlucky pups which couldn't walk when she was first rescued.
Vet examinations and x-rays revealed issues with her hocks, albeit no fractures, and with plenty of TLC from Breukink and Dahl she was soon on the mend.
"Initially the vet thought she wouldn't come good, but we nursed her and she had plenty of good food and she was kept in a whelping room with her brother while we tried to get her better.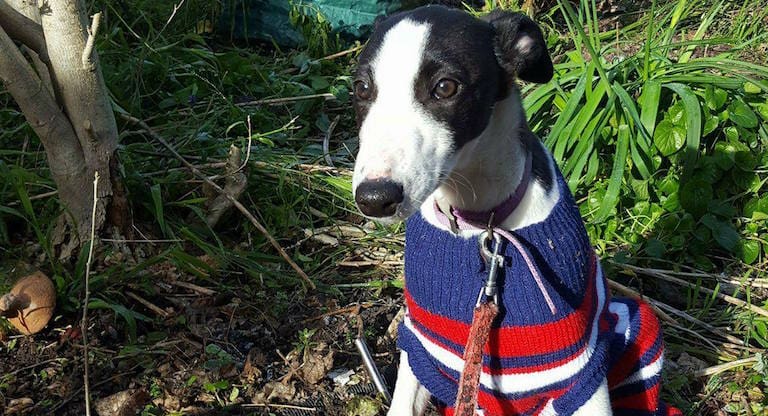 "Every day she kept getting a little bit stronger. We found another little girl to rear with her brother Chance because the vet still wasn't convinced she would fully recover.
"But after a while we decided to let Georgia run around with them and see if she could keep up with them – as soon as we did that she started playing and having a ball.
"Now the vets have told us her hocks are fusing so by the time she is 15 or 16 months old she may be completely fine and might not even need surgery."
Georgia is now living a life of luxury with another greyhound and a cat and enjoys heading down to the beach. Breukink says she will miss the her, but admits she deserves to live a long and happy life as a much-loved pet.
"She was going to be a syndicate dog – my partner, my friend Cathy and her mum were all going to race her together.
"When this happened Cathy rang me straight away and said if she could be saved she would take her as a pet, even if it meant she would never race.
"We will miss her terribly, but we will be able to keep in contact with her as she gets older and the main thing is she is happy."
Breukink said nothing will ever change the past, but she says her focus has always – and will continue to be – ensuring Georgia, Chance and Soul Dancer are happy throughout the remainder of their lives.
"There is no point in holding grudges or pushing to find out more – it won't change what's happened and I just want to focus on the future and looking after the pups.
"It was a sad situation; we have five puppies which didn't make it, but their mum is at home now enjoying herself and there are two very happy, joyful beautiful puppies which have made it.
"Hopefully Chance will race one day – Theo's brother Leo owns him – but no matter what, we will find him a forever home even if he doesn't."
Breukink said the situation also highlights the importance of Greyhound Racing Victoria (GRV) and other regulatory bodies and she praised them for their dedication to the case.
"We wouldn't have known anything about what was going on if GRV hadn't of knocked on his door for an inspection," she said.
"I will be forever thankful to GRV. As much as people grumble, they are there for a reason and this is one of the best examples of why we need to have the authorities doing what they do.
"It puts people on notice too – the authorities do come around and check on things so if you want to have greyhounds you have to make sure they are properly cared for."
Similar Greyhound Racing News