The top eight seconds in the history of the Group 1 Melbourne Cup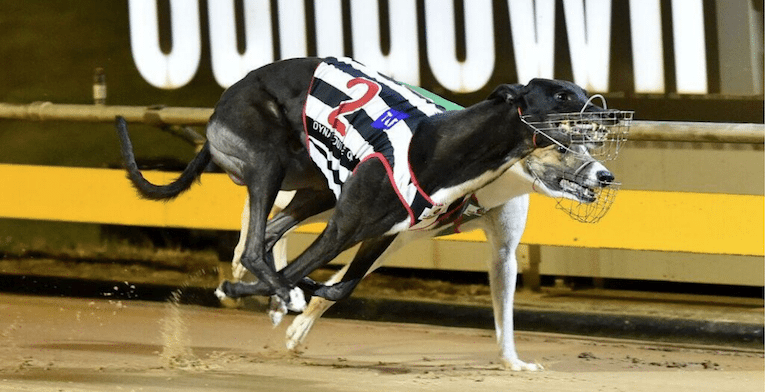 APART from being the richest greyhound race in Australia, surely one of the reasons the Melbourne Cup is so highly regarded is that since its inception in 1956 it has never been won by the same greyhound twice.
In the annals of major open races in Australia this is almost unique and testament to just how difficult the race has always been to win.
Notably, the Melbourne Cup has been won by some of Australia's greatest greyhounds, but equally, some of our greatest chasers have only managed to finish second. That's hardly an indictment, but let's look at a 'field' of some of those who have managed to beat all but the winner in Melbourne Cup history.
For a full preview of the 2017 Melbourne Cup click here.
#1 Fernando Bale
Surely the most notable of all is the 2015 runner-up, Fernando Bale (Kelsos Fusileer x Chloe Allen Mar '13). The champion had already swept all before him to become the first to win over one million dollars in prize money and the Melbourne Cup was going to be the pinnacle.
It was his kennel mate Dyna Double One which looked the only chance of spoiling the party and that's exactly what happened, although it was nonetheless a wonderful spectacle as Fernando Bale led and was run down in the shadows of the post to go under by an official 0.46 of a length in race record time of 29.17.
#2 Glen Gallon
The Queensland champion drew well in box one for the 2012 Melbourne Cup final but it was the Jason Thompson-trained Got A Moment (box two) who gained the break and held on to score by a neck from Glen Gallon in a fast 29.37.
Glen Gallon (Flying Stanley x Incoherent Aug '09) won 37 of his 71 starts with 11 seconds and four thirds.
#3 Slater
Slater (Surf Lorian x Wipe Out Dec '04) was another who drew perfectly in box one, this time for the 2007 final.
The event was somewhat spoiled by the scratching of Tasman Queen which suggested Slater was going to be even harder to beat. Yet it was Shanlyn Prince who scored a brilliant four and a half lengths win, exiting box six. Slater won $413,610 in prize money from just 44 starts comprising 24 wins, six seconds and three thirds.
#4 Tenthill Doll
The former Queenslander Tenthill Doll (Malawi's Prince x Tenthill Flyer Mar '93) competed against a brilliant field in 1995 which comprised the likes of Rapid Hiker, Railway Road, and Bahama Image, but it was City Blitz who held her out to score by a neck with Honcho Whiz three-quarters of a length away third. City Blitz went on to win the Gleeson & Tonta Trophy (now the Super Stayers) in what was a strong distance career.
Tenthill Doll went on to become the highest stakes winner in Australia with $382,660 in prize money from her 32 wins in 57 races, with 17 placings.

#5 Eaglehawk Star
Second in 1984 National Sprint Championship behind Busy Vintage although he did have the consolation of winning the 1985 Australian Cup, Eaglehawk Star (Tangaloa x Country Coast Feb '82) drew box eight in the 1984 Melbourne Cup final but Queenslander Rustic Venture, drawn perfectly in box one, held him off to win by half a length.
#6 Half Your Luck
Arguably the unluckiest greyhound to have never won a Melbourne Cup, Half Your Luck (Worthing x Mini Note Nov '70). The black and white sprinter had a remarkable career, winning 29 city-class races alone and 42 overall, collecting around $47,000 in prize money. In 1972 he made the final of the Melbourne Cup but was beaten 10 lengths into third place behind local champion Gold Grotto who defeated NSW star Benny McGrath.
Then, in 1973, he made the final yet again but ran into his arch-rival New Mariner. The pair had competed against each other nine times previously, with Half Your Luck winning in eight of those. New Mariner had defeated Half Your Luck in the National Sprint Championship final.
Both were well drawn for the Melbourne Cup, New Mariner exiting the highly-prized rails alley while Half Your Luck was in box eight. Although New Mariner began slowly, as usual, and Half Your Luck was reasonably well away, it was New Mariner who glided through the field coming into the back straight on what was a heavy track and raced away to score by seven lengths.
#7 Shapely Escort
She had broken down during the running of the 1971 National Sprint Championship but Shapely Escort (Chariot Charm x Alison Mae Dec '68) returned to the track exactly two months later she used box one to full advantage to win her semi-final of the Melbourne Cup.
Drawn in box four for the final, Shapely Escort was second into the first bend behind the brilliant beginner Amethyst Queen. Although Shapely Escort took the lead on the home corner she drifted into the centre of the track and it was Victorian star Gerard The Gent who railed through and went on to score by three lengths. Lizrene flew home for third.
Shapely Escort ended her career with 30 wins and 13 placings from 58 starts and around $36,000 in prize money, the second-highest in Australia.
#8 Benjamin John
Although he drew well in box one for the 1969 Melbourne Cup, his brilliant kennelmate Milimsimbi pinged the lids from box eight and led all the way to give trainer Stan Cleverley the quinella.
Benjamin John (Take A Box x Rebel Wayne Nov '66) had also made the 1968 Cup final, finishing sixth to Mr Spot. He went on to race 67 times for 37 wins, 14 seconds and eight thirds. He also became an incredibly prepotent sire.
Similar Greyhound Racing News