Tweed Heads Coursing Club facing opposition but hopes remain high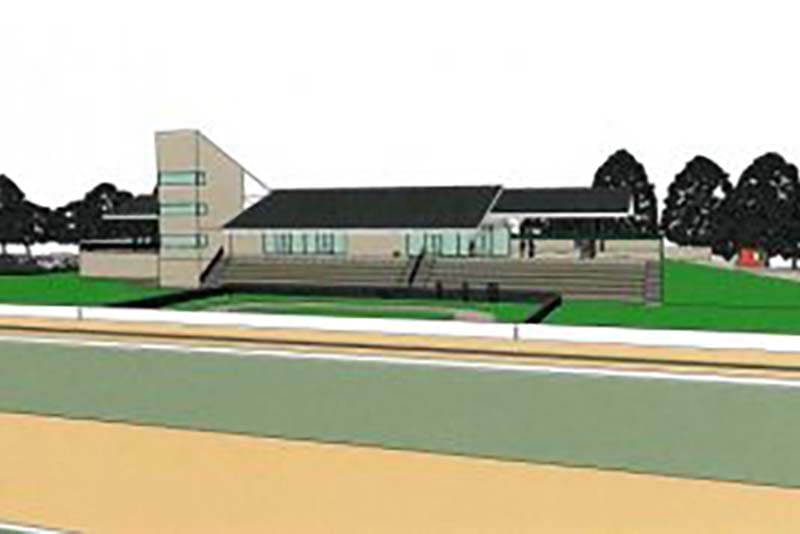 Tweed Heads Coursing Club secretary-manager Steve McGrath is choosing to remain optimistic his centre of excellence at Chinderah will get approved despite the heavy opposition it is facing.
McGrath has submitted a master proposal for the complex to Greyhound Racing NSW – which wants the venue to be built – and is patiently waiting for a green light.
But those plans have been met with staunch opposition from anti greyhound-racing activists.
He has previously revealed it would be the largest track design in Australia, with a circumference of 712m.
Proposed race starts will be 407m, 457m and 507m all in the back straight, with a 585m start near the catching pen.
The straight track will be 400m and that will be one of the starts, the other being 300m.
It will be a state-of-the-art facility servicing a massive region for south-east Queensland and Northern Rivers trainers, with the grandstand to cater for 700 people.
McGrath is excited for the future of greyhound racing in northern New South Wales if this facility was to be approved.
While GRNSW only wants to grow the sport and supports the proposal, he is facing an uphill battle due to relentless pressure from anti-greyhound racing groups.
"Opposition is pretty strong," McGrath told Australian Racing Greyhound.
"It'll have a two-turn track and a 400m straight track.
"It's frustrating, but you can only be like the boy with the wheelbarrow – just keep pushing."
In August 2020, the Tweed Heads Coursing Club purchased the 32ha parcel of land at Chinderah for $2 million.
The facility will also include a greyhound rehoming program with the most modern and safe equipment available.
Animal Liberation sponsored by the Greens' state member for Ballina, Tamara Smith, has lobbied the NSW Government to block the development, believing the facility would compromise greyhound welfare.
McGrath said this kind of opposition was a constant battle for him and his peers who want work on the venue to proceed.
"Unfortunately there are some detractors who are bombarding everybody we need to speak to in an effort to get it stopped," he said.
"So every time there's something in an article, these people must religiously have a media watch on everything that mentions Tweed Heads or Chinderah.
"If there is, they're straight onto the local council and demanding it gets stopped.
"So we're just trying to fly as low as we can until we have something in concrete.
"We've still got a battle in front of us, but we're still chasing every avenue.
"GRNSW is fully supportive of the track to go ahead, and greyhound racing is a legal sport and industry in this country."
McGrath said his Chinderah facility would be well-received by greyhound trainers and fans throughout south-east Queensland and northern NSW.
"It'd be a convenience for the Northern Rivers and even south-east Queensland," he said.
"You've virtually got the whole corridor of the coast without a greyhound track.
"There's a lot of work going on in the background."
Similar Greyhound Racing News