Bendigo Greyhounds' Easter Gold Rush Carnival cancelled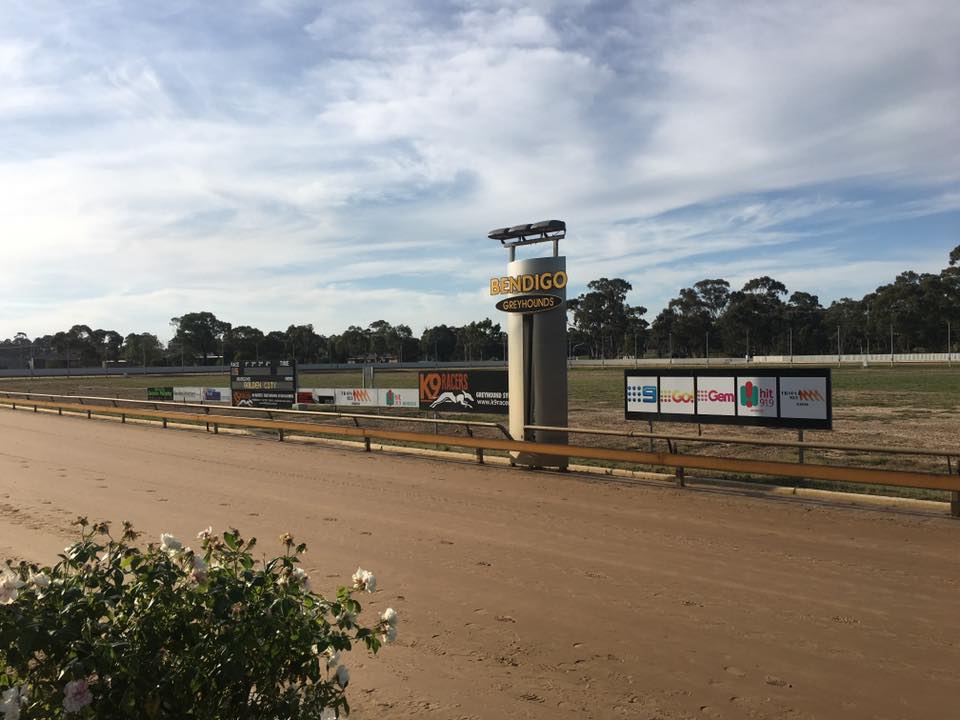 The Bendigo Greyhound Racing Association (BGRA) have today announced that all feature races scheduled for the annual Gold Rush Carnival over the Easter period have been postponed.
A BGRA media release stated that the decision was a joint move between the club and Greyhound Racing Victoria (GRV) in response to the coronavirus pandemic. BGRA said they are in discussion with GRV about revised racing models to allow greyhound racing to continue in some form in the immediate future.
Ultimately the decision to postpone the club's feature Easter series was due to "intense travel restrictions being implemented regularly by Government and further restrictions being anticipated in this constantly changing landscape that potentially impact the accessibility of tracks and feature races for trainers".
"Given the circumstances, some trainers who are currently allowed to nominate for these races are likely to be excluded from them moving forward – a situation that is unacceptable and therefore has led to the postponement of these feature races. It is unlikely that the meetings will go ahead under the current schedule and there is the potential for changes to be made during a series so there is no other option at this point in time except to postpone," said BGRA Manager Troy Harley.
"Whether these races can be reprogrammed once the racing calendar returns to normal later in the year will be determined at a later date but for now the features have been put on hold and we wait to see what schedule we will have during the current crisis. The timing is not ideal given the Gold Rush Maiden heats commence this week and trainers have been preparing their dogs to compete in a few days, however the circumstances in which we can operate during COVID-19 regulations change on a daily basis and they changed again today."
The Gold Rush Carnival was first conducted at Bendigo in 2005 and has continued to grow in popularity both on and off the track.
Earlier this week, GRV detailed their current COVID-19 counter measures to hopefully allow greyhound racing to continue in the state. These are:
Victorian Greyhound Racing COVID-19 Operational Procedures
Minimise the number of stewards on track from five to three
Isolation of the stewards to a specific geographical region – proximity of track to place of residence
Stewards remain in teams of three and do not crossover or have contact with other teams
Team of specialist stewards working remotely in isolation to support the on-track team/s
Removal of on-course data operators, function done remotely
Skeleton staff on track only, non-essential staff were removed from race meetings
Biosecurity and hygiene measures fully implemented
Demarcation of maximum occupants placed on all indoor areas of tracks/clubs
Greyhound identification processes are limited to scanning – ear-brand checks have ceased
Pre-race parading has ceased
People involved in movement of Greyhounds from kennel to starting boxes are keeping 3-5 metres distance
Starting box loading process modified to ensure separation distances can be adhered to. Greyhounds are now being loaded one at a time with handlers moving out of the loading zone immediately after loading their dog.
Pens are being disinfected after use – an abundance of pens are being provided as single use
Removed the need to use numbered bibs for handlers and catchers
Vet checks for pre-kennelling and pre-race are being conducted in the open air, where possible
The Victorian Racing Tribunal are conducting hearings via teleconference and other technology platforms
Floor markers in place to manage movements of people and distancing at race meeting in various areas
Swab kits are being handled by one person to ensure singular holdings
Reduced the congregation of catchers allowing one person to catch more than one greyhound – without penalty
Employees are travelling to work alone in their vehicle
Paperless transactions implemented on track, where possible
The investigation/prosecution brief preparation process has moved to paperless
More greyhound news